The Unframed team is off today, but the museum is open—and free to all. Stop by to hear artists from Los Angelenos/Chicano Painters of L.A. speak about their work (including Gilbert Luján on his low rider, parked in our main entrance). If you can't make it today, take a look at other ways you can get into the museum for free another time.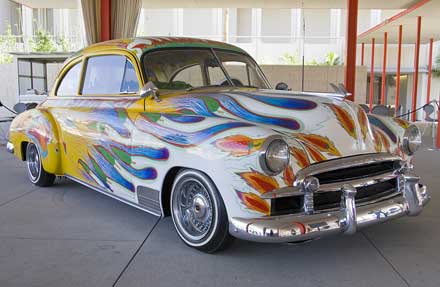 Gilbert "Magu" Luján, Our Family Car, collection of Paul Dunlap, Fullerton, California
We'll be back in full force tomorrow. Stay tuned...