As OCMA's California Biennial comes to a close this month, there are still some public works of art that you can see around Los Angeles. In Culver City, Jedediah Caesar's Gleaner's Stone sits on the corner of Marcasel Avenue and Washington Boulevard. As part of a public art initiative by LAXART and ForYourArt, it rests near a vacant lot, residential homes, a shoe store, and hair salon.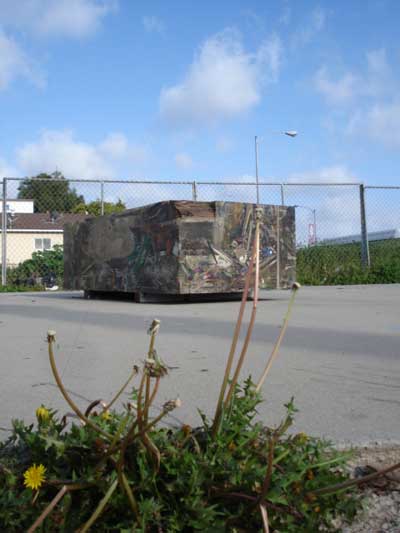 Given its lack of signage and neutral material, its earthy color and solid shape somewhat blend the work into its environment. While it's unassuming, it is still noticeably out of place—Gleaner's Stone was at one point removed, mistaken for debris.
However, upon closer inspection one can explore all the details of items included in this work. The materials Caesar uses show a sense of historical preservation: viewfinder discs, denim fabric, and corrugated cardboard are just some of the timely objects encased in resin: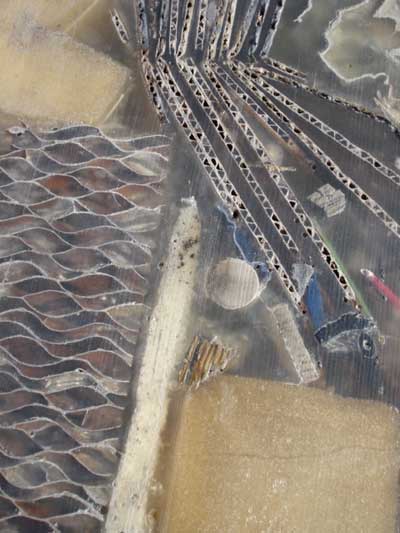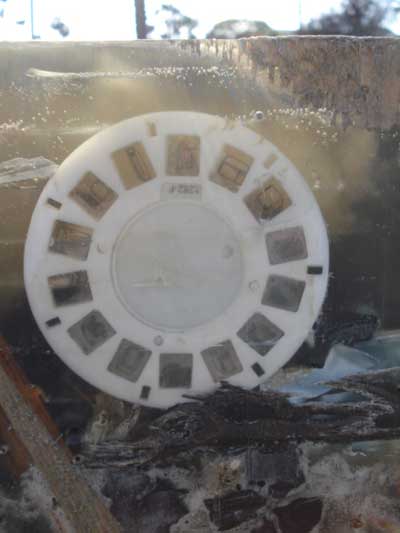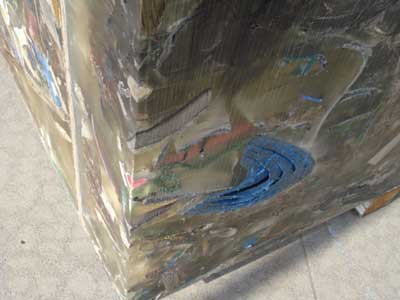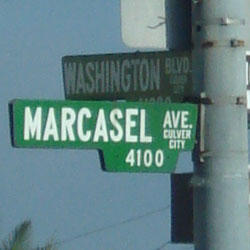 Working in a curatorial department, I am constantly learning about design and placement in the galleries. In gallery installation planning, I've learned that "vista" or "axis" pieces refer to works in a collection that are strategically placed in order to be first seen from different angles when walking into a gallery space; usually these are iconic works or highlights of a collection. Even though Gleaner's Stone is displayed out of gallery context, placement strategy is clearly evident. Situated where three streets intersect, it is viewable by both commuters and pedestrians, yet still accessible to the public.
Gleaner's Stone is a work that requires inspection by the viewer to appreciate its details, yet the lack of gallery setting requires a bigger responsibility on the part of the viewer to acknowledge it as art, not a sidewalk obstruction. It's definitely worth a long look before it is taken away for good.