In anticipation of Halloween (and tomorrow night's annual Costume Ball), we have once again asked some of our museum staff to come up with their picks for creepy, spooky, or otherwise disturbing artworks in the collection.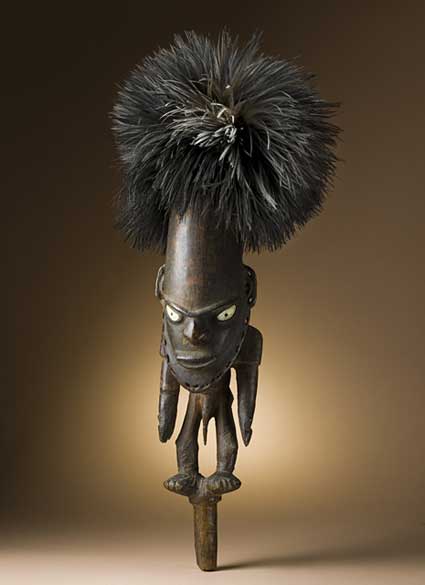 Papua New Guinea, East Sepik Province, Yuat River, Biwat People, Flute Ornament, c. 1925, purchased with funds provided by the Eli and Edythe Broad Foundation with additional funding by Jane and Terry Semel, the David Bohnett Foundation, Camilla Chandler Frost, Gayle and Edward P. Roski and The Ahmanson Foundation
Selected by Nancy Thomas, Deputy Director; on view in Art of the Pacific, opening November 7
•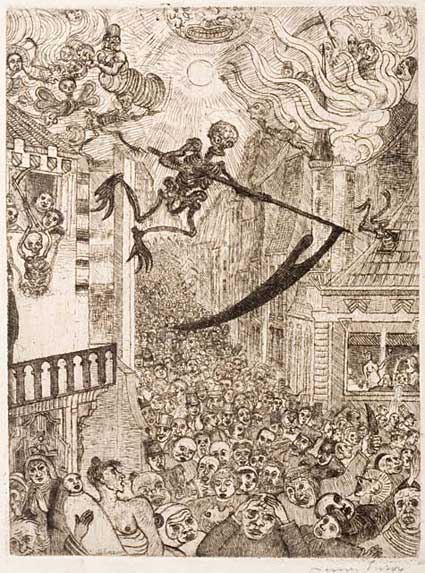 James Ensor, "Death Chasing the Flock of Mortals," 1896, purchased with funds provided by the Judith Rothschild Foundation, Joan Palevsky, Dr. Richard A. Simms, Julius L. and Anita Zelman, Daws and Carla Waffer, and Urban S. Hirsch III
Selected by Taras Matla, curatorial assistant, Prints and Drawings; 0n view in our online James Ensor exhibition
•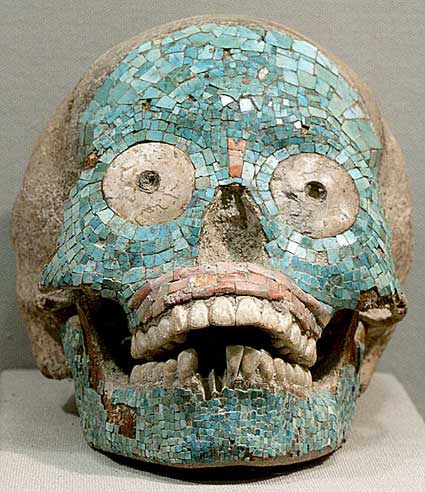 Mexico, Western Oaxaca or Puebla, Mixteca-Puebla Style, "Mosaic Skull," 1400-1521, gift of Constance McCormick Fearing
Selected by Tom Drury; on view in the Art of the Americas Building
•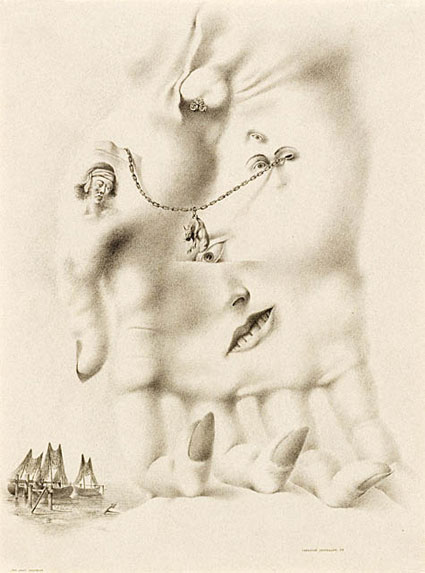 Federico Castellón, "Her Eyes Trembled," 1939, gift of the 2006/2007 Drawings Group
Selected by Leslie Jones, curator, Prints and Drawings
•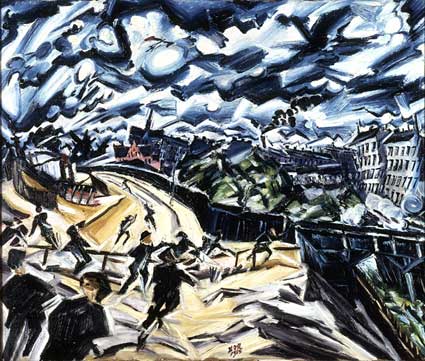 Ludwig Meidner, "Apocalyptic Landscape," 1913, gift of Clifford Odets
Selected by Carol Eliel, curator, Modern and Contemporary Art; on view in the modern art galleries, Ahmanson Building
•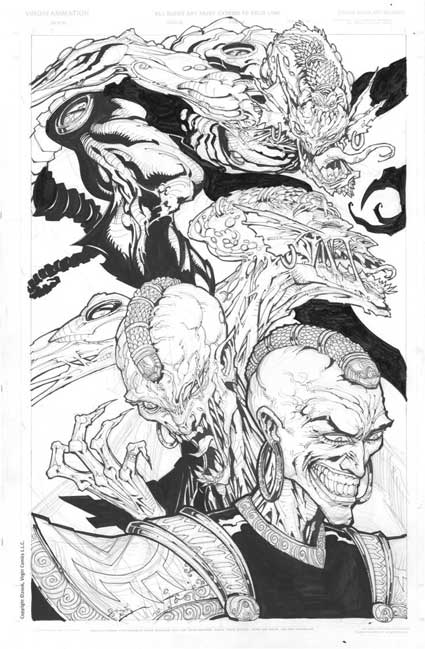 Abishek Singh, "Kaalnemi transforms into Asura," Ramayan 3392 AD, 2006, Liquid Comics, Bangalore, India, © 2008 Liquid Comics. All rights reserved.
Selected by Julie Romain, assistant curator, South and Southeast Asian Art; on view in Heroes and Villains: The Battle for Good in India's Comics
•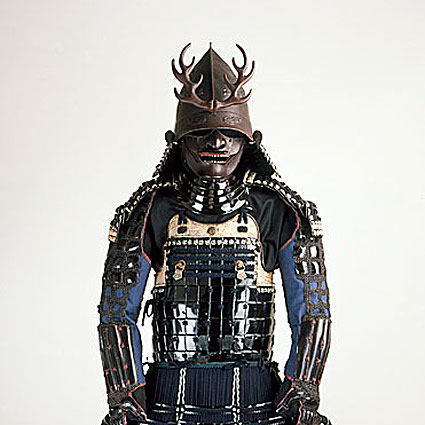 Japan, "Samurai Armor of the Gusoku type" (detail), 18th century, gift of Leslie Prince Salzman
Selected by Allison Agsten; on view in the Pavilion for Japanese Art