If you've been inside the Resnick Pavilion recently, you have seen the major installation work happening for our upcoming exhibition California Design, 1930-1965: "Living in a Modern Way", opening October 1. This multimedia exhibition includes furniture, ceramics, metalwork, fashion and textiles, industrial and graphic design, cars, and more. Building the structural framework to support all of these objects has been an intense process for our exhibition designers.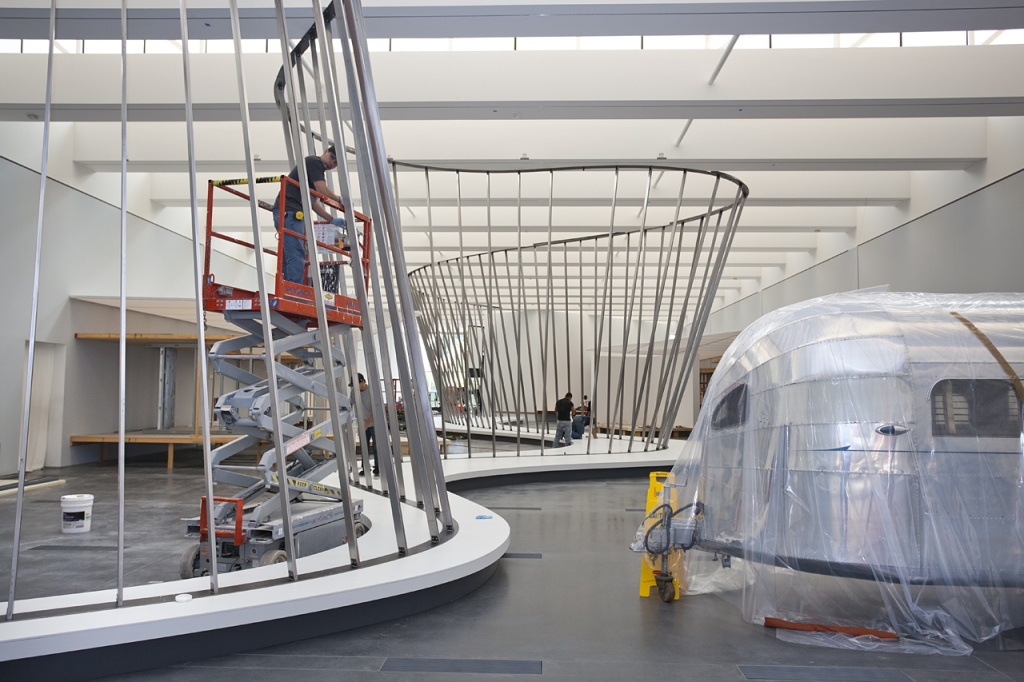 An Airstream Clipper sits nearby while the crew assemble the framework for the walls of the exhibition.
The show opens to the public on October 1st. Member preview days are September 29th and 30th— join now for a sneak peek.
Alex Capriotti