It's New Year's weekend—have you decided how you'll celebrate? Hopefully you've already got your tickets to LACMA Muse's Golden Stag New Year's Eve Party—because it's sold out! For those who got their tickets, we'll see you at the legendary Park Plaza Hotel for a night of Jazz Age big bands, dancers, and more. (Did you miss out? Join Muse so you hear about these parties first.) 
For a more culinary New Year's Eve experience, make a reservation at Ray's. Chef Kris Morningstar has assembled a one-night-only four course meal that sounds absolutely wonderful. Reservations are recommended. (By the way, the accolades keep rolling in for Ray's. Thanks to everyone who has come to restaurant and bar in its first year!)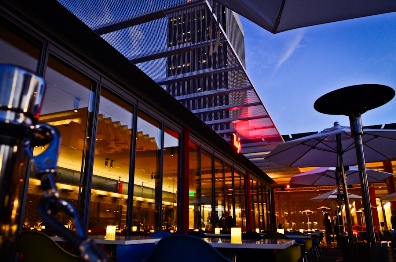 Ray's and Stark Bar
Though Ray's and Stark Bar will be open 'til midnight on Saturday, the galleries will be closing early, at 5 pm. Plan accordingly—and make sure you find time this weekend to see Monet/Lichtenstein: Rouen Cathedrals. Monday will be your last chance to see the small but powerful exhibition, which includes a few paintings by Monet that have never before been on view in the United States.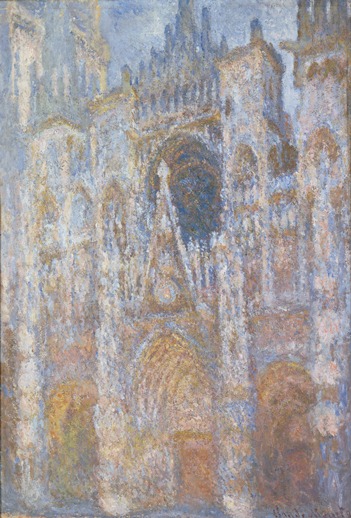 Claude Monet, Rouen Cathedral, the portal. Morning Sun, Blue Harmony, 1893, Musee d'Orsay, Paris, France (Inv. RF2000). Photo courtesy of Réunion des Musées Nationaux by Thierry Le Mage/Art Resource, NY
We have many more exhibitions on view as well, but others are closing soon too—Edward Kienholz, Maria Nordman, Glenn Ligon, Mural Remix, and Contested Visions in the Spanish Colonial World are all closing in January. Happy New  Year!
Scott Tennent