By popular demand, this program has been extended through February 16!
January is the last month to view a special HD program of abstraction for three screens at LACMA's Renzo Piano–designed Stark Bar. Curated by Cindy Keefer from the Center for Visual Music (CVM), the program features stunning abstract animated film and digital work by artists Scott Draves and The Electric Sheep, Robert Seidel, Baerbel Neubauer, Christina McPhee, and Maura McDonnell, as well as a historical piece by Charles Dockum (1904–1977).
Two of the works presented at Stark Bar were created specifically for LACMA; three originated in other cities. Scott Draves's Generation 244 genetic algorithms and Robert Seidel's vellum have been presented as site-specific, multiple-screen installations in New York and Seoul. Baerbel Neubauer's playful animated Water Ambiences, a new work created for the LACMA screens, explores water rhythms, one of the themes also seen in Christina McPhee's new nine-screen Bird of Paradise. Maura McDonnell's Silk Chroma was originally performed as a visual music installation in Dublin. Charles Dockum's 1969 Mobilcolor Projector film, originally a 16mm film document of his color organ performance in three movements, was preserved by CVM, transferred to HD, and reformatted to three screens for this LACMA program.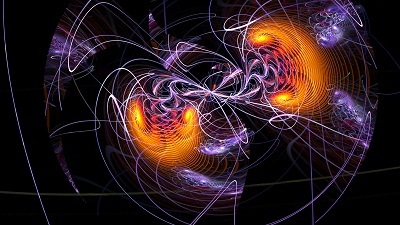 Scott Draves and The Electric Sheep, Generation 244 (still), © Scott Draves and The Electric Sheep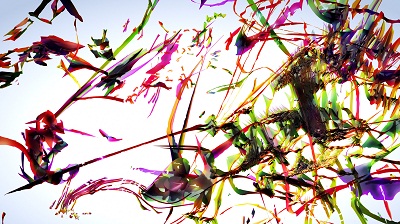 Robert Seidel, vellum (still), © Robert Seidel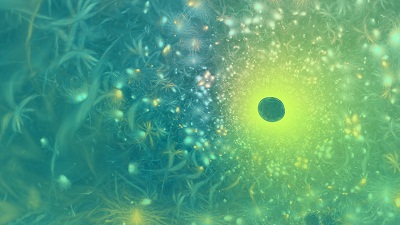 Baerbel Neubauer, Water Ambiences (still), 2011, created especially for this CVM Program, © Baerbel Neubauer
The artists here investigate silent lyrical abstract art, though many also work in the visual music tradition of establishing a strong interrelationship of image and sound. Charles Dockum's Mobilcolor work, live performance of projected abstract colored lights, is part of the color organ history that includes Thomas Wilfred and is a pre-digital forerunner to today's veejay culture and live cinema. Dockum worked in Altadena for decades and was supported by the Guggenheim Museum (then the Museum of Non-Objective Painting).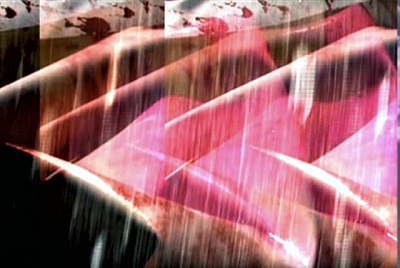 Christina McPhee, Bird of Paradise (still), created especially for this CVM Program, © Christina McPhee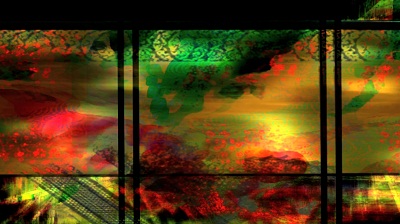 Maura McDonnell, Silk Chroma (still), © Maura McDonnell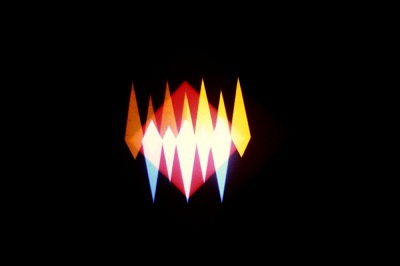 Charles Dockum, Mobilcolor Projections, 1969, courtesy of Center for Visual Music, © Greta Dockum
The Center for Visual Music is a non-profit archive dedicated to visual music, abstract cinema, and experimental animation. Its film and video programs can be seen in museums and cultural centers worldwide, and its archives house the world's largest collection of visual music resources, including the films and papers of filmmaker-artist Oskar Fischinger. In 2011, CVM presented a Jordan Belson retrospective at LACMA, and in April it will present two special film programs in the Bing Theater in conjunction with the current exhibition California Design, 1930–1965: "Living in a Modern Way," including a retrospective of films by Oskar Fischinger.
The videos can be seen at Stark Bar, located on the BP Grand Entrance, through January 31. You can catch them every morning (besides Wednesday) from 10:30 am to noon. In addition, the videos are also on view Monday, Thursday, Friday, and Saturday from 8 pm to 11 pm and Tuesday from 9:30 pm to 11 pm.
Cindy Keefer, Center for Visual Music