It's a heavy weekend here at LACMA—about 340 tons, to be exact. For details about the arrival of the megalith for Michael Heizer's Levitated Mass on Friday night/early Saturday morning, we've put together a guide that will help you navigate the route and get the best views.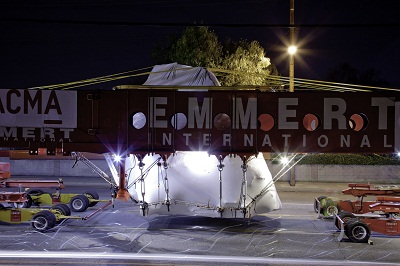 Megalith slated to become part of Michael Heizer's Levitated Mass, en route to La Mirada, during transport to the Los Angeles County Museum of Art, March 5, 2012, © Michael Heizer, photo by Tom Vinetz
Tonight, Jean Renoir's legendary comedy, Rules of the Game, and Jacques Becker's Casque d'or  round out our exhibition film series, "Ellsworth Kelly Selects." Before you head over to the Bing Theater for the double feature, swing by Ellsworth Kelly: Prints and Paintings, a retrospective of Kelly's prints, on view through April 22.
Just below Ellsworth Kelly: Prints in Paintings in BCAM, Metropolis II is running—be sure to check the hours of operation before planning your visit.
On Saturday, after you've watched the boulder roll down Wilshire to LACMA (and have gone home to take a nap), you and your family should head to Family Day at Charles White Elementary School from 11 am to 1 pm.  It is a great opportunity to see A is for Zebra, a playful, imaginative, kid-centric exhibition curated as part of Art Programs with the Community: LACMA On-site.  A is for Zebra closes for good on March 30.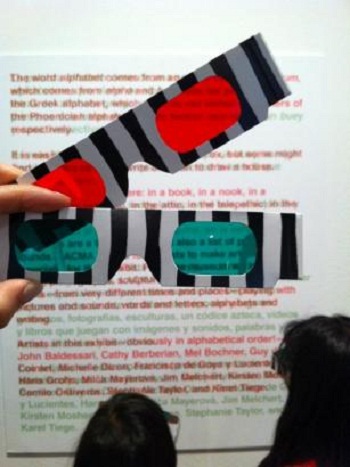 Photo by Christine Choi
A spotlight is on the Bing Theater on Saturday evening, where the eleventh annual LACMA Muse Young Directors Night will take place. One part competition, one part mentoring by a panel of industry luminaries, Young Directors Night is an annual showcase of short films by emerging filmmakers in Los Angeles, with one crowned "best in show" by the audience and the panel.
This year's event is sold out, but there will be a standby line forming at 6 pm on Saturday night near the Hammer Building Ticket Office. As a Muse member, however, you'll get advance notice of ticket sales (and discounts) for next year's event (not to mention countless other fun events throughout the year, including Muse Art Walk and Costume Ball).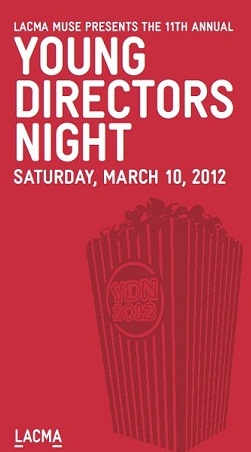 Opening Sunday in BCAM is Robert Adams: The Place We Live, a major retrospective of Robert Adams's seminal photographs. Selected and sequenced by the photographer himself, The Place We Live features nearly three hundred photographs spanning a career that is more than four decades long. Robert Adams is renowned for his chronicling of the transforming landscape of the American West. Members get a sneak preview today and tomorrow before the exhibition opens to the public.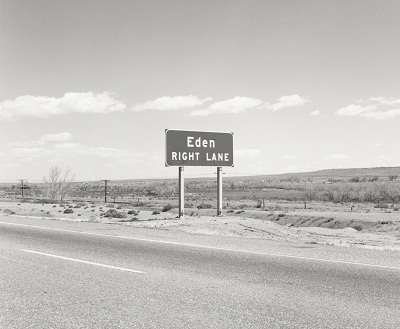 Robert Adams, Interstate 25, Eden, Colorado, 1968, printed 2006, Yale University Art Gallery, purchased with a gift from Saundra B. Lane, a grant from the Trellis Fund, and the Janet and Simeon Braguin Fund
Also Sunday, LACMA is hosting a conversation at 2 pm about artist Leonora Carrington, who is featured in the exhibition In Wonderland, between Teri Geis, research assistant on the exhibition, and Gloria Orenstein, longtime personal friend of Carrington. After the discussion, check out some of Orenstein's personal correspondence with Carrington, along with nearly two hundred other works by female surrealist artists, in the exhibition.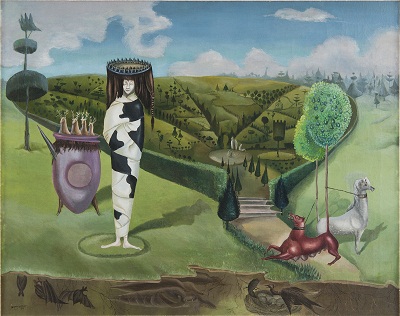 Leonora Carrington, Green Tea (La dame ovale), 1942, collection of Hector Fanghanel, © 2011 Estate of Leonora Carrington/Artists Rights Society (ARS), New York, photo © 2012 Museum Associates/LACMA by Jorge Perez de Lara
Sunday brings Bridget Cooks to LACMA from her post at UC Irvine to discuss her new book, Exhibiting Blackness, which turns a critical eye on how American museums exhibit African American art. Andell Family Sundays are also in full swing—the theme this week is "Stitch It," with a focus on our small exhibition of global textiles Common Places: Printing, Embroidery, and the Art of Global Mapping. Finally, Sundays Live tops off the weekend with a free concert in the Bing Theater featuring pianist Abbey Simon.
We hope to see you this weekend!
Jenny Miyasaki