Opening Saturday in the Pavilion for Japanese Art is the exhibition Fracture: Daido Moriyama. The show gathers a variety of Moriyama's photographs, including his renowned black-and-white prints and newer, color work taken in Tokyo. Moriyama himself will be here on Saturday in conversation with curator Edward Robinson and architect Kulapat Yantrasast, free to the public.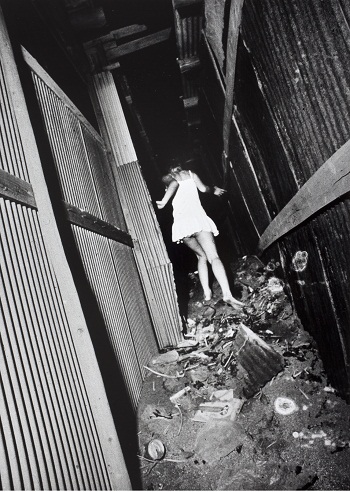 Daido Moriyama, Kariudo (Hunter), 1971, printed 2009, courtesy of Daniel Greenberg and Susan Steinhauser , © 2012 Daido Moriyama
Give your visit to LACMA a theme and catch our other photography exhibitions also on view now: Robert Adams: The Place We Live is on view in BCAM, and a small installation of photographs by Robert Cumming can be found on level 2 of the Hammer Building.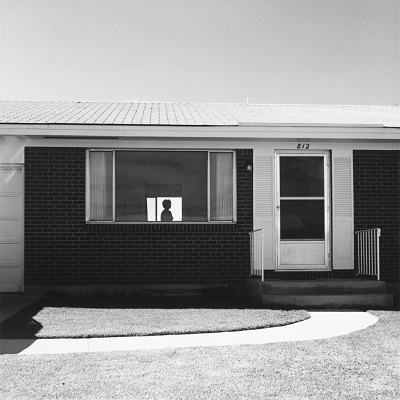 Robert Adams, New development on a former citrus-growing estate, Highland, California, 1983, printed 1998, Yale University Art Gallery, purchased with a gift from Saundra B. Lane, a grant from the Trellis Fund, and the Janet and Simeon Braguin Fund, © 2012 Robert Adams
Just across the way from the Robert Adams exhibition is Ellsworth Kelly: Prints and Paintings. The exhibition has just a few weeks left: it closes April 22.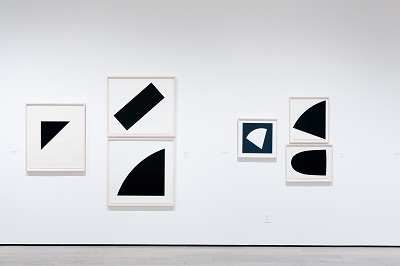 Installation view, Ellsworth Kelly: Prints and Paintings, Los Angeles County Museum of Art, January 22-April 22, 2012, photo © 2012 Museum Associates/LACMA
The fantastic exhibition of surrealist women, In Wonderland is also nearing its conclusion—the exhibition closes on May 6. If you haven't seen it yet, come this weekend and pair your viewing experience with our related film series, Adventures in Wonderland: Alice and Other Lost Girls in Fantastic Worlds, co-presented with Cinefamily. On Friday we begin with Alice, Jan Svankmajer's brilliantly bizarre take on Alice in Wonderland, followed by the trippy Valerie and Her Week of Wonders. Saturday sees the original screen adaptation of Lewis Carroll's Alice in Wonderland—directed by Norman Z. McLeod in 193 and featuring (among others) Cary Grant, W. C. Fields, Gary Cooper, and more. This is followed by a pair of Czech New Wave offerings from Vera Chytilová, Daisies and We Eat the Fruit of the Trees of Paradise.
Sunday evening, cellist John Walz and pianist Robert Thies will perform works by Brahms and Debussy as part of our free Sundays Live concert series.
In addition to all that, we have many more exhibitions on view, plus free drop-in docent-led tours all weekend long.
Scott Tennent