This weekend is your final opportunity to catch Ellsworth Kelly: Prints and Paintings, LACMA's major retrospective of Ellsworth Kelly's print practice. Ellsworth Kelly will be open only through this Sunday, April 22, on the second level of BCAM. Note, however, that BCAM is closing early on Saturday evening (5 pm) for a special event, and the third level of BCAM will be closed all day Saturday. Likewise, the last run of Chris Burden's Metropolis II on Saturday on the lower level of BCAM will be 3:30–4:30 pm.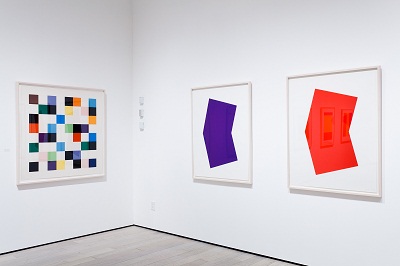 Installation view, Ellsworth Kelly: Prints and Paintings, January 22–April 22, 2012, photo © 2012 Museum Associates/LACMA
Where some things end, others begin: We're hosting our first ever Earth Day celebration on Sunday from noon to 5 pm. We've organized special nature-themed gallery tours, as well as tours of LACMA's own gardens and natural art on campus. There will also be an all-ages outdoor sketching workshop with artist Thom Dower, a bike photo booth, and KCRW DJ Dan Wilcox providing the soundtrack for the day's events.
We're also saluting alternative transportation with free bicycle valet parking (space limited), a screening of the documentary Riding Bikes with the Dutch (including a Q&A with the director), and FREE general admission for those who travel to LACMA by bike, foot, bus, or by some other non-single-car means of transportation.
Andell Family Sundays takes place on the North Piazza from 12:30 to 3:30 pm and stays true to the Earth Day theme with family art activities centered on using recycled materials.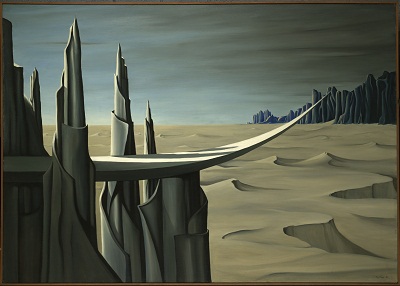 Kay Sage, Danger, Construction Ahead, 1940, Yale University Art Gallery, New Haven, Connecticut, gift of Mr. and Mrs. Hugh J. Chisolm Jr., BA 1936, © Estate of Kay Sage Tanguy, photo © 2012 Yale University Art Gallery
We have a ton of other exhibitions on view as well. This weekend marks one of the final weekends that In Wonderland: The Surrealist Adventures of Women Artists in Mexico and the United States will be on view in the Resnick Pavilion before it closes May 6. Reserve your tickets now. Members see it free.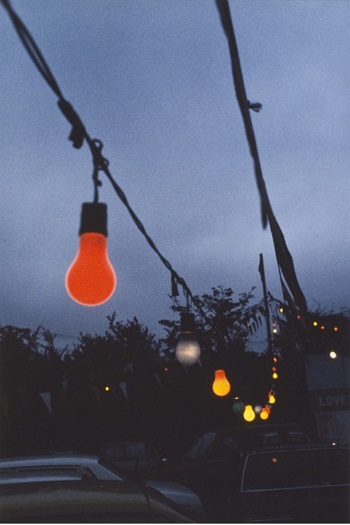 Daido Moriyama, Love Motel, Miyagi Prefecture, 1970, collection of Gloria Katz and Willard Huyck, © 2012 Daido Moriyama
Spring is proving to be a great season for photography at LACMA: See Fracture: Daido Moriyama in the Pavilion for Japanese Art and Robert Adams: The Place We Live in BCAM. Plus, if you haven't yet seen our newest exhibition, Children of the Plumed Serpent: The Legacy of Quetzalcoatl in Ancient Mexico, this weekend is the perfect opportunity to check it out. Co-curator Victoria Lyall gives an overview of the exhibition in this video:
Close out a big weekend with a free Sundays Live concert featuring Hausman and Aiana String Quartets in the Bing Theater at 6 pm.
Hope to see you this weekend!
Jenny Miyasaki