You've been hearing about Michael Heizer's Levitated Mass for some time now—if you haven't had a chance come out to experience it, make it this weekend! The sculpture is free for anyone to see. As a reminder to those of you who live along the transport route, we're offering you free admission to the rest of our galleries through Sunday. Just show us proof of residence in one of these zip codes!  Throughout July our free Andell Family Sundays activities will be inspired by Levitated Mass. Let your kids lead you through the 456-foot-long slot (one and a half football fields!), underneath the 340-ton boulder (50 elephants!), then gather on the other side to make some of your own art.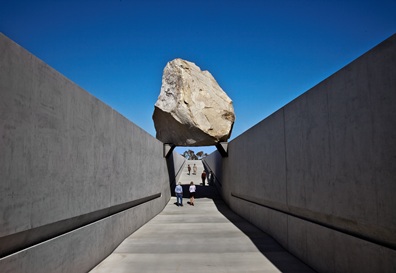 Michael Heizer, Levitated Mass, conceived 1969, realized 2012, made possible by gifts to Transformation: The LACMA Campaign from Jane and Terry Semel, Bobby Kotick, Carole Bayer Sager and Bob Daly, Beth and Joshua Friedman, Steve Tisch Family Foundation, Elaine Wynn, Linda, Bobby, and Brian Daly, Richard Merkin, MD, and the Mohn Family Foundation, and is dedicated by LACMA to the memory of Nancy Daly. Transportation made possible by Hanjin Shipping Co., © Michael Heizer
Closing this weekend is the wonderful exhibition Children of the Plumed Serpent: The Legacy of Quetzalcoatl in Ancient Mexico. The exhibition looks at art and objects of the late pre-Columbian and early colonial societies in Mexico, with emphasis on the deity Quetzalcoatl, founder of the Nahua, Mixtec, and Zapotec–dominated kingdoms of southern Mexico.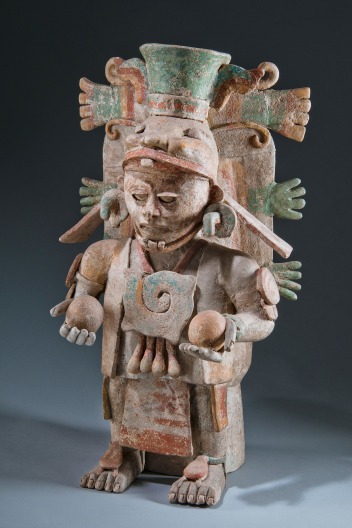 Effigy Censer in the Form of the Maize God, 1200–1400, Mexico, Yucatán, Mayapan, Museo Nacional de la Historia, Chapultepec, Mexico, photo © 2012 Museum Associates/LACMA, by Jorge Pérez de Lara
If you need still more incentive to come to LACMA this weekend, this is your last chance to receive three free months of membership with little more than the purchase of a single general admission ticket. Learn more about our Summer Pass here. We've said the offer is available through June 30, but just for you, we're going to extend the offer one more day, through Sunday. Take a look at everything on view now as well as what's coming up; we're pretty sure you're going to want to come back soon.
This weekend is also full of films and concerts. As mentioned on Unframed earlier this week, Dance Camera West 11th annual Dance Media Film Festival is now in full swing. It concludes today (Friday) in the Bing. This afternoon at 2pm you can see the Long Shorts Program, featuring eight short films on dance, followed this evening by a lively documentary tribute to Soul Train. Stop into BCAM while you're here to see the dance-inspired exhibition Sharon Lockhart | Noa Eshkol.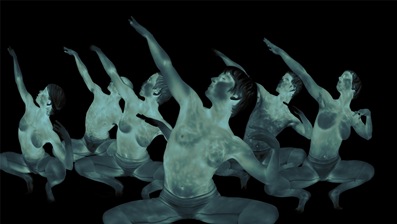 Still from Philippe Baylaucq's "Ora," screening at LACMA on Friday
Tonight's Jazz at LACMA is a fun way to kick off the weekend with a picnic and free concert, this week courtesy vocalist Judy Wexler. On Saturday evening in Hancock Park, multi-instrumentalist and vocalist Cesar Castro performs a unique blend of Mexican, African, and Arabic sounds, known as son jarocho during Latin Sounds. Finally, on Sunday night the Encore Saxophone Quartet will perform works by Gerswin and others during our weekly free Sundays Live concert. 
Finally, a reminder about our new museum hours, which kick into effect on Sunday. As you may have heard already, we are adjusting our hours to better accommodate when visitors most want to be here (following from rigorous analysis of visitor patterns in the last few years). Our new hours, starting Sunday, are as follows:
Monday, Tuesday, Thursday:  11am–5pm (closed Wedneday)

Friday: 11am–8pm

Saturday and Sunday: 10am–7pm
That said, our BP Grand Entrance area will remain open late so you can still enjoy Ray's and Stark Bar, as well as free access to outdoor sculpture like Levitated Mass or Chris Burden's Urban Light, plus evening events on the BP or in the Bing Theater as listed in our calendar.
Scott Tennent