In addition to our five special exhibitions currently on view, as well as monumental artworks like Michael Heizer's Levitated Mass and Chris Burden's Metropolis II, this week we've opened a number of smaller exhibitions and installations. Opening Saturday in the Art of the Americas Building is The Studio Glass Movement: 1962–2012. Museums across the country are celebrating the fiftieth anniversary of the studio glass movement, which originated at the Toledo Museum of Art in 1962 in workshops led by artist Harvey Littleton. Since then glass has ceased being considered a solely industrial material and is now a vibrant artistic medium in and of itself. LACMA's exhibition includes works by Littleton, Dale Chihuly, Stanislav Libensky, and more.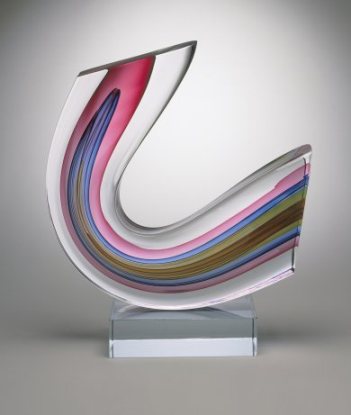 Harvey Littleton, Red/Blue Combination Arc, 1984, gift of Daniel Greenberg and Susan Steinhauser
Also just opened in the Ahmanson Building is a small but diverse collection of photographic prints under the simple title Young, which look at the theme of childhood, and looking at children as subjects of art.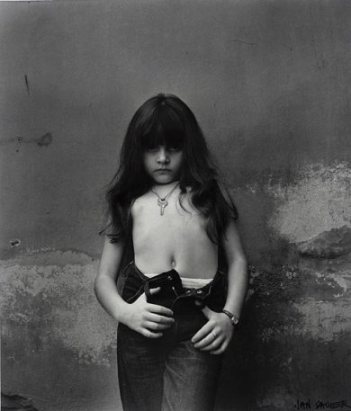 Jan Saudek, Child, gift of Graham and Susan Nash
In the South and Southeast Asian galleries, two installations have are now on view: Unveiling Femininity in Indian Painting and Photography,  which presents works from the seventeenth to the nineteenth centuries on the title theme. Not far from that installation is Alia Syed: Eating Grass, a presentation of films by this contemporary experimental filmmaker. Keep your eyes on Unframed for blog posts on both of these shows soon.
This week is heavy on concerts at LACMA: last night was all about hip hop with Through the Mic, tonight is Jazz—Guitarist Grant Geissman brings his exuberantly named Pop! Bang! Boom! Band to Jazz at LACMA—while Saturday sees Brasil Brazil take the stage for Latin Sounds. The weekend winds up with a Sundays Live tribute to Debussy, who was born 150 years ago this year.
Our free Friday-night family-friendly outdoor films continue tonight with the dazzling animated fantasy How to Train Your Dragon.
The dragon theme continues on Sunday during our free Andell Family Sunday, where you and your kids can learn about dragons in our collection and then make your own!
Scott Tennent