In addition to recently opened exhibitions on Ken Price, Ed Ruscha, and Expressionist Cinema, there are even more new offerings at LACMA. Earlier this week in the Resnick Pavilion we opened Walter De Maria: The 2000 Sculpture—a single large-scale sculpture made up of a precisely organized grid of polygonal forms. This is only the second solo museum exhibition of De Maria's work to be shown in the U.S.—a rare treat.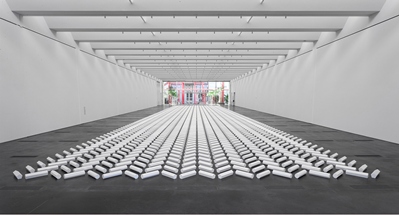 Walter De Maria, The 2000 Sculpture, 1992, collection of Walter A. Bechtler-Siftung, Switzerland, photo © 2012 Museum Associates/LACMA
Opening Saturday is Daily Pleasures: French Ceramics from the MaryLou Boone Collection, a collection of  130 examples of faïance, soft-paste porcelain, and hard-paste porcelain from the seventeenth to the nineteenth centuries. The exhibition is beautifully installed amidst our European art collections, alongside paintings by Boucher, Chardin, and more.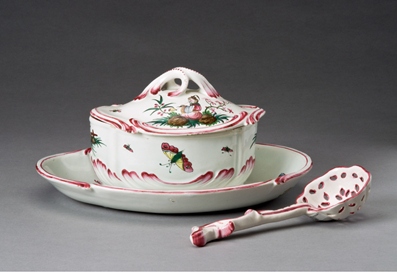 Covered Sugar Bowl, 1780, Lunéville, France; and Sugar Spoon, 1775, Lunéville Petit Feu Faïence Manufactory, Lunéville, France; gifts of MaryLou Boone, photos © Susan Einstein
Over in the modern galleries you'll find a recently installed group of photographic self-portraits from the museum's Audrey and Sydney Irmas Collection, Imagining the Modern Self. The presentation features self-portraits by photographers between the 1920s and 1940s, including Berenice Abbott, Henri Cartier-Bresson, Anton Stankowski, and more. And heads up to all photography fans: The Sun and Other Stars: Katy Grannan and Charlie White closes next weekend, so time is running out to catch it.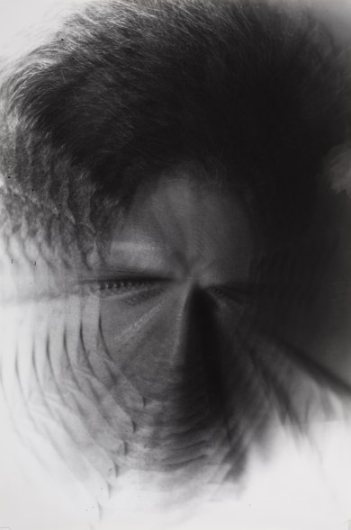 Anton Stankowski, Simultaneous Enlargement, 1937, the Audrey and Sydney Irmas Collection, © Stankowski Foundation
As always we have plenty else happening outside of the galleries too. Tonight, trombonist Phil Ranelin leads his sextet at a special edition of Jazz at LACMA, coinciding with the greater Angel City Jazz Festival. Also tonight, and running all day Saturday and Sunday too, is the Los Angeles International Children's Film Festival, presenting more than 100 family-friendly films from around the world. Tonight we'll be screening The Mighty Ducks—celebrating its twentieth anniversary, if you can believe it! (The screening is free but tickets are required.)
For the rest of the weekend we will be screening shorts and feature-length films in the Bing Theater and the Brown Auditorium (just downstairs from the Bing). For those families looking to take a break from the theater and get outside, there will also be special art-making activities nearby on Saturday and Sunday afternoons. (Parents looking for our usual Andell Family Sundays—head over to the Bing Theater to find your way to these activities, as they won't be in their usual spot this weekend.) Check the full schedule for all films, recommended ages, and screening times, as well as details on art-making activities. All of the Saturday and Sunday screenings are free.
Scott Tennent