Happy Thanksgiving Weekend! If you've got family in town, or are just looking for a fun way to spend the holiday, we have a feast of exhibitions on view right now, detailed below. The weekend also includes two free concerts: tonight, the Phil Norman Tentet closes out another stellar season of Jazz at LACMA (returning in the spring); then, on Sunday night Musica Angelica will perform music of the Italian Baroque at Sundays Live.
As a special to members, we are glad to offer our annual Member Shopping Days on Friday, Saturday, and Sunday. Show your membership card in our Art Catalogues or the LACMA Store for an extra 10% (total 20%) off most merchandise. You'll also receive 10% off your meal in the LACMA Café and a free cookie with purchase of a beverage at C+M. Thank you for supporting LACMA!
Speaking of Art Catalogues, on Sunday artists Bettina Hubby and Joe Sola will take part in a conversation and performance at Art Catalogues, followed by a reception and book signings for Get Hubbied and Joe Sola 2006–2011. The event is free but seating will be limited.
Now, about those exhibitions on view. There are ten special exhibitions up right now, from French ceramics to surrealist drawings to Expressionist cinema to contemporary SoCal artists. Also: Caravaggio and Stanley Kubrick. Check out the full rundown below and click on the links for details. Caravaggio and Kubrick are specially ticketed exhibitions—make reservations ahead of time as this will be a busy weekend.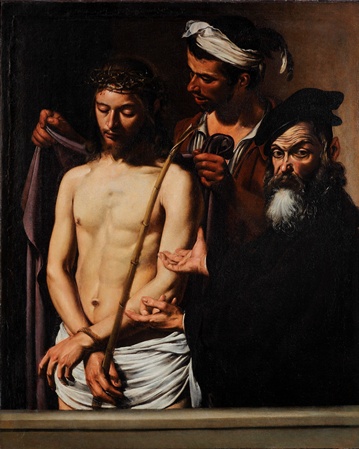 Michelangelo Merisi da Caravaggio, Ecce Homo, 1605, Musei de Strada Nuova, Palazzo Bianco, Genoa, Italy, photo © Musei di Strada Nuova
Bodies and Shadows: Caravaggio and His Legacy
Stanley Kubrick during the filming of 2001: A Space Odyssey, directed by Stanley Kubrick, 1965–68, GB/United States, © Warner Bros. Entertainment Inc.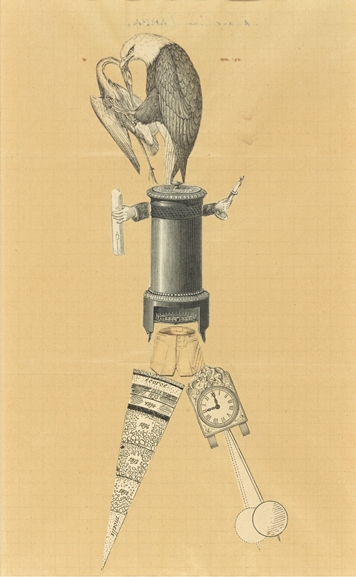 André Breton, Yves Tanguy, Jacqueline Lamba, Cadavre exquis, 1938, Sylvio Perlstein, © 2012 André Breton Estate, © 2012 Jacqueline Lamba Estate/ARS/ADAGP, Paris, © 2012 Estate of Yves Tanguy/ARS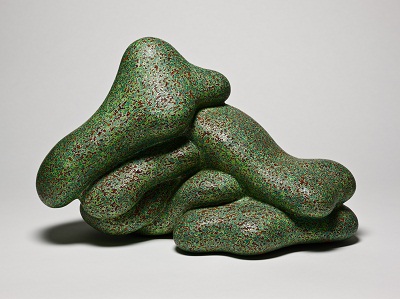 Ken Price, 100% Pure, fired and painted clay, collection of Frank and Berta Gehry, © 2012 Ken Price, photo © 2012 Fredrik Nilsen
Ken Price Sculpture: A Retrospective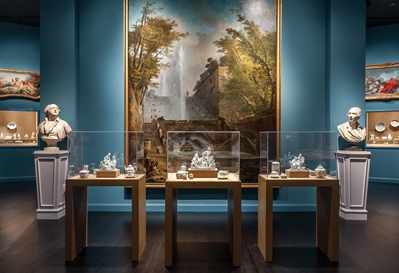 Daily Pleasures: French Ceramics from the MaryLou Boone Collection, installation view, © 2012 Museum Associates/LACMA
Daily Pleasures: French Ceramics from the MaryLou Boone Collection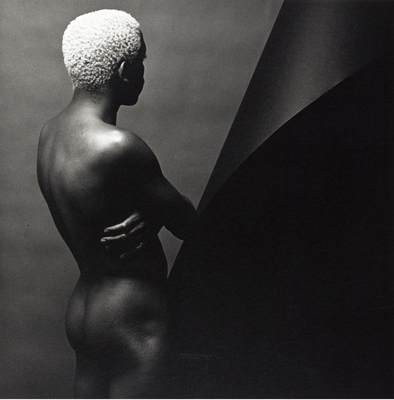 Robert Mapplethorpe, Leigh Lee, N.Y.C. (Z Portfolio), 1980, the J. Paul Getty Museum, Los Angeles, jointly acquired by the J. Paul Getty Trust and the Los Angeles County Museum of Art, partial gift of the Robert Mapplethorpe Foundation; partial purchase with funds provided by the David Geffen Foundation and the J. Paul Getty Trust, 2011, © Robert Mapplethorpe Foundation
Walter De Maria, The 2000 Sculpture, 1992, Collection of Walter A. Bechtler-Siftung, Switzerland, © 2012 Walter De Maria, photo © 2012 Museum Associates/LACMA
Walter De Maria: The 2000 Sculpture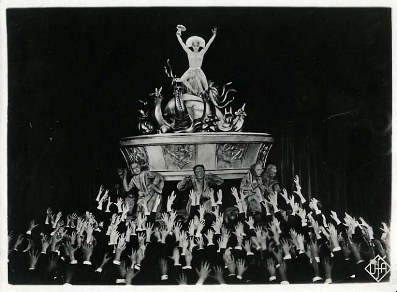 Horst von Harbou, Untitled (robot Maria dancing in night club), 1926, film still from Fritz Lang's movie Metropolis, purchased with funds provided by the Robert Gore Rifkind Foundation, Beverly Hills, CA
Masterworks of Expressionist Cinema: Caligari and Metropolis
Installation view, Michael Heizer: Actual Size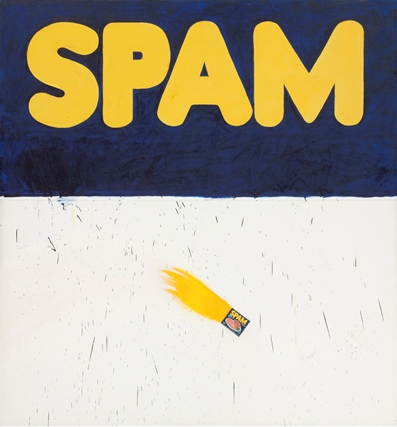 Ed Ruscha, Actual Size, 1962, anonymous gift through the Contemporary Art Council, © 2012 Edward J. Ruscha IV. All rights reserved. Photo © 2012 Museum Associates/LACMA
All these exhibitions plus Chris Burden's Metropolis II, Michael Heizer's Levitated Mass, and eleven more exhibitions and rotations on view all over campus. Enjoy the long weekend!
Scott Tennent