After exploring several galleries full of evocative work by an international array of artists, visitors to Drawing Surrealism are invited to make some art of their own using touchscreens for the purpose. Visitors have been sharing the results since the exhibition opened.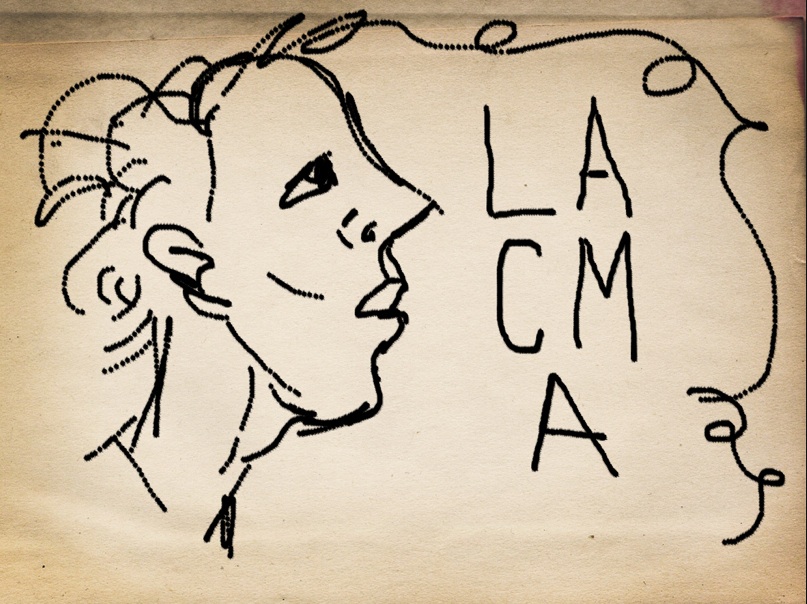 As you doodle, don't be surprised if there appears to be a ghost in the machine; the drawing app is collaborative, such that the work of each individual participant appears on each of the drawing screens in real time. As you draw, someone else might be drawing right there along with you. The resulting sketch derives from a spontaneous, uncoordinated group process, in keeping with the automatic  and collaborative methods practiced by surrealist artists.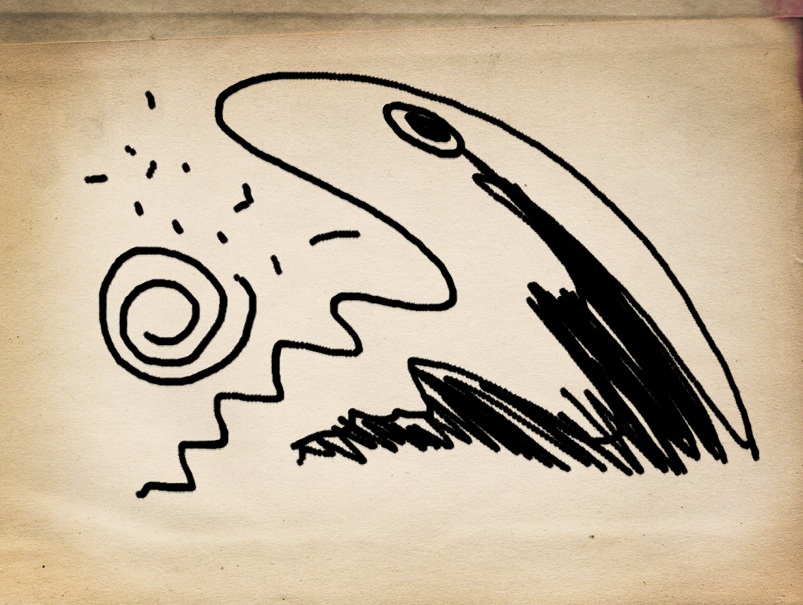 Watching visitors enter into the drawing experience is reminiscent of something André Breton wrote in his 1924 Manifesto du Surréalisme: "Pure psychic automatism, by which one seeks to express, be it verbally, in writing, or in any other manner, (is) the real working of the mind, dictated by the unconsciousness, in the absence of any control exercised by reason, and free from aesthetic or moral preoccupations."
Leo Estevez of Small Green Door developed the web application that supports the experience, using an open source library called Meteor. During a visit to the exhibition, Leo noted a direct connection between cultural forces surrounding the early advent of surrealism and present times. "At the time of surrealism, there was a huge shift in technology going on, with the rise of industrialism," he observed. "People were trying to find the limits of the machine and understand the parts of it that are human and the parts that are not human. A surrealist show is the perfect platform for emerging technology. You expect technology to do what you tell it to do, bu when you add another user's input, you get unexpected results. It's a performance. In surrealism, you see people trying to abstract the world that way together, too. It's like the beginning of programming!"
Amy Heibel