The Christmas holidays are imminent, which means one of four things: 1) you are frantically trying to buy last-minute gifts; 2) far-flung family members have descended on your household; 3) you don't celebrate Christmas and you are looking for something else to do; 4) you are on a plane, train, or automobile, high-tailing it out of L.A. In every case, LACMA has something for you. Let's take it step by step.
For the last-minute gift-buyer, look no further than the LACMA Store and Art Catalogues: new and out-of-print art books (including signed copies), Robert Mapplethorpe-inspired plates and ceramics, exclusive clothing and accessories designed especially for LACMA by Johnson Hartig of Libertine and Gregory Parkinson, a car from Metropolis II designed by Chris Burden, plus kids' stuff, posters , and much more. Members save 10% on all purchases!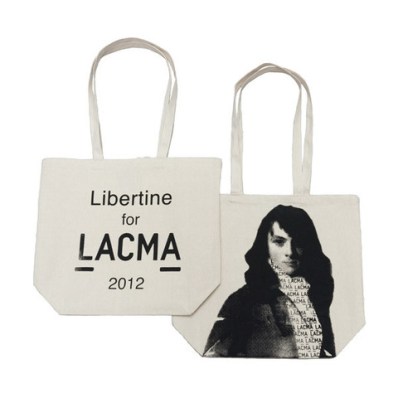 Johnson Hartig for Libertine, Arthur Atherly Tote
For those of you with family in town or are otherwise looking for something to do with your free time, there is plenty to see right now. Opening this weekend is Compass for Surveyors: Nineteenth-Century American Landscapes from LACMA's Painting and Photography Collections, a dramatic reinstallation of our permanent galleries for American art.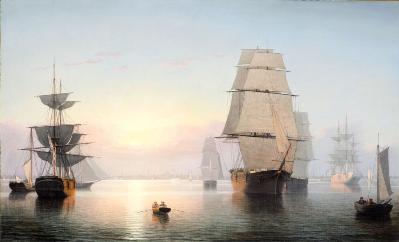 Fitz Henry Lane, Boston Harbor, Sunset, 1850–55, gift of Jo Ann and Julian Ganz, Jr., in honor of the museum's 25th anniversary
Also opening this weekend is The Temptation of Arjuna: A Tale of Spiritual Triumph, on view in the South and Southeast Asian galleries on the top floor of the Ahmanson Building. The exhibition highlights the recent acquisition of a rare Balinese painting depicting an episode from the eleventh-century epic poem Arjuna-Wiwaha. Along with this new installation, these galleries are rich with great exhibitions: be sure to check out Unveiling Femininity in Indian Painting and Photography; an installation of Tibetan thangkas (religious scroll paintings); Tibetan silver; and the experimental films of Alia Syed.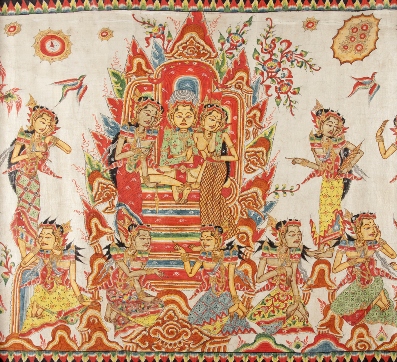 The Temptation of Arjuna: A Tale of Spiritual Triumph (detail), Indonesia, Bali, possibly Kamasan, early 20th Century, purchased with funds provided by the Southern Asian Art Council Fund, the Ethnic Art Council, Paula Fouce, Linda Jayne in memory of Allen Jayne, Mark Johnson in memory of Jo Jean Johnson, Arline Lloyd in memory of David Lloyd, Lisa Gimmy, and the South and Southeast Asian Art Deaccession Fund
In addition to those new shows, Caravaggio and His Legacy and Stanley Kubrick continue to attract crowds and lots of rave reviews. Both are ticketed exhibitions, so make sure to reserve your tickets in advance. (Members get two free tickets to each show!)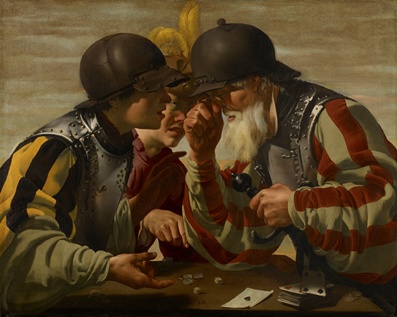 Hendrick ter Brugghen, The Gamblers, 1623, the Minneapolis Institute of Arts, Minnesoate, the William Hood Dunwoody Fund, photo © Minneapolis Institute of Arts
Even more is on view, including a few shows in their final weeks—Ken Price Sculpture and Drawing Surrealism close on January 6 while Ed Ruscha: Standard and The Prints of John McLaughlin close January 21. And there's still more! Check out our list of exhibitions to find the right shows for you.
Oh, and if you fall into that fourth category of folks who aren't in L.A. for the holidays? We've still got something for you: download the free Stanley Kubrick app for your iPhone or iPad to hear an interview with Kubrick himself, plus video interviews with many of his collaborators.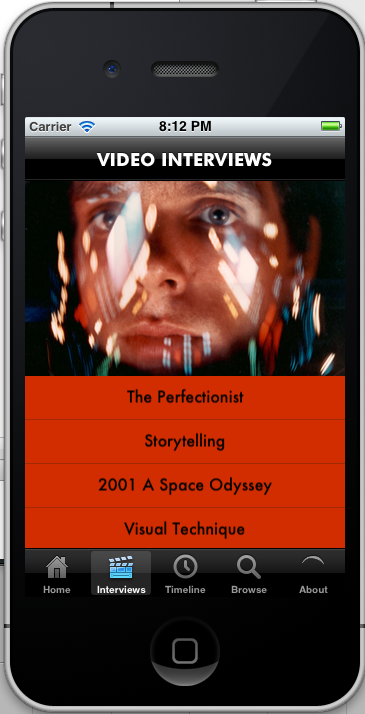 Stanley Kubrick App for iPhone/iPad
Happy holidays from LACMA!
Scott Tennent