In early February the National Museum of Korea, in Seoul, will present Art Across America—the first major historical survey of American art ever to be presented in Korea. The exhibition was co-organized by LACMA, the Philadelphia Museum of Art, the Museum of Fine Arts, Houston, and the Terra Foundation. LACMA sent nearly forty paintings to be part of the show, including major works like Mary Cassatt's Mother about to Wash Her Sleepy Child,   Georgia O'Keeffe's Horse's Skull with Pink Rose, and Henry Inman's No-Tin (Wind). Also among the paintings was John Singleton Copley's Portrait of a Lady, painted in 1771 (learn more about the painting here).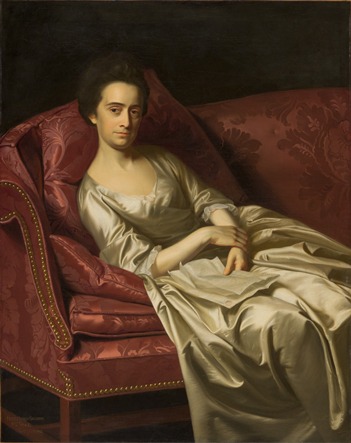 Before Treatment: John Singleton Copley, Portrait of a Lady, 1771, purchased with funds provided by the American Art Council, Anna Bing Arnold, F. Patrick Burns Bequest, Mr. and Mrs. William Preston Harrison Collection, David M. Koester, Art Museum Council, Jo Ann and Julian Ganz, Jr., The Ahmanson Foundation, Ray Stark, and other donors, photo by Yosi Poseilov, © 2013 Museum Associates/LACMA
In advance of its journey to Korea, Portrait of a Lady made a stop in LACMA's conservation center for a much-needed cleaning. We captured the process on video so you could see the remarkable transformation.
Our amazing conservators are able to carry out extraordinary efforts like this thanks to contributions from our members and gifts in any amount to the LACMA Fund. So, as you peruse the list of great benefits you can get as a member (like free tickets to Stanley Kubrick and Caravaggio, and free general admission all year), bear in mind that being a member means even more—we can preserve history thanks to you.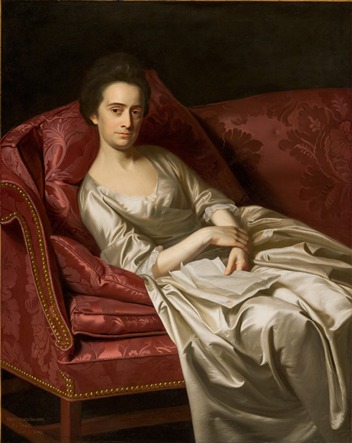 After Treatment: John Singleton Copley, Portrait of a Lady, 1771, purchased with funds provided by the American Art Council, Anna Bing Arnold, F. Patrick Burns Bequest, Mr. and Mrs. William Preston Harrison Collection, David M. Koester, Art Museum Council, Jo Ann and Julian Ganz, Jr., The Ahmanson Foundation, Ray Stark, and other donors, photo by Yosi Poseilov, © 2013 Museum Associates/LACMA
Scott Tennent