Opening this weekend is our latest exhibition, Hans Richter: Encounters. Richter began his career in Germany in the early twentieth century and moved to New York in 1941. In both Europe and the U.S. Richter came in contact with, and collaborated with, many of the greatest artists of the century including Malevich, Duchamp, Ernst, Man Ray, Viking Eggeling, and many more. Richter's practice also encompassed a variety of media—painting, journals, and cinema. The exhibition, which features 150 works by Richter and his contemporaries, covers it all. Encounters is open to members right now, and opens to the public on Sunday. Special to the opening, on Sunday you can see the new documentary Hans Richter: Everything Turns – Everything Revolves in the Bing Theater. The film's director, David Davidson, will be here in person for a conversation following the free screening. (And don't miss the related exhibition, Hans Richter's Germany, on view now in the Ahmanson Building.)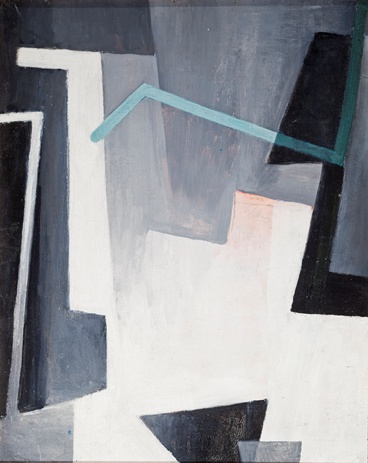 Hans Richter, Triptych in Gray, Red, and Green, 1959, private collection, © Hans Richter Estate, photo © 2013 Museum Associates/LACMA
Dance fans, come down to the Bing Theater all afternoon and evening for Dance Camera West's 12th annual Dance Media Festival. The event begins at 3pm with a short, live dance performance outside of the Bing (repeated at 7pm), and inside we'll be screening short films about dance throughout the day. The final screening will be The Man Behind the Throne, a documentary about director and choreographer Vincent Paterson, who has worked with Michael Jackson, Madonna, and Cirque du Soleil. Paterson will be here for a Q&A following the screening. See the full day's schedule of films here.
[youtube=http://youtu.be/JRc74m5zY38]
If you'd rather have a picnic in the park (or drinks and dinner at Ray's and Stark Bar), soundtracked by some world-class jazz, then head to our main entrance this evening for tonight's free Jazz at LACMA, featuring the brilliant sax and flute player Charles Owen leads his virtuosic quintet.
That's the first in a series of outstanding musical performances at LACMA this weekend. On Saturday we are thrilled to have composers Stewart Copeland (formerly of the Police) and Michael Gordon (founder of the Bang on a Can Festival) here for a conversation, moderated by the Long Beach Opera's artistic director, Andreas Mitisek. Members of the Long Beach Opera will be on hand to perform excerpts from Copeland and Gordon's operas, The Tell-Tale Heart and Van Gogh—see a little of The Tell-Tale Heart below. (This event is part of our excellent Art & Music series. Future events in the series include Steve Reich and friends this Tuesday, and the International Contemporary Ensemble (I.C.E.) in June.) Finally, the weekend's concerts close out with Sundays Live—a free performance by the Colburn School Orchestra.
[youtube=http://youtu.be/uaCIMrzGtME]
The weekend is full of stimulating lectures and tours, too. In addition to our regular docent tours of the collection, which are free with admission, we've also got three more, in-depth talks. On Saturday afternoon Peter Parshall, former curator of Old Master Prints at the National Gallery of Art, will discuss Rembrandt's knack for storytelling. The event is free. On Saturday night, quench your intellectual thirst and your taste for fine wine with the Art of Wine—Monet to Matisse and French Café Society. You'll get a guided tour of the French art galleries plus a tasting of five French wines. (While you're at it, don't miss our exhibition Henri Matisse: La Gerbe.)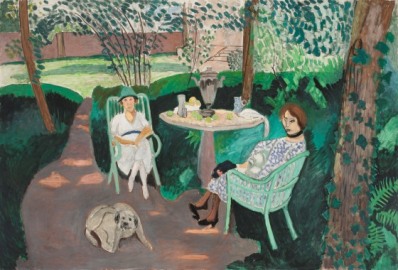 Henri Matisse, Tea, 1919, bequest of David L. Loew in memory of his father, Marcus Loew, © Succession H. Matisse, Paris/Artists Rights Society (ARS), New York
The engaging talks continue on Sunday, when curator Robert T. Singer will guide you on a free tour of our exhibition Japanese Prints: Hokusai at LACMA, which features some of the greatest artworks by one of Japan's most iconic artists.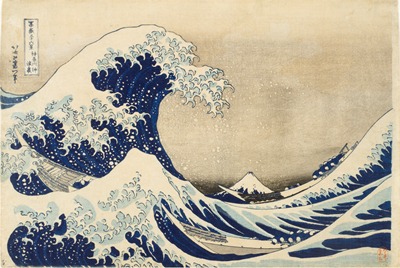 Katsushika Hokusai, The Great Wave off Kanagawa, c. 1830–31, gift of the Frederick R. Weisman Company
Finally, as usual we've got great opportunities for families this weekend, including free family tours of the collection on Saturday morning, and awesome outdoor art-making activities during the free Andell Family Sunday, which this  month is taking its inspiration from the East Coast and West Coast landscapes on view in our American art galleries.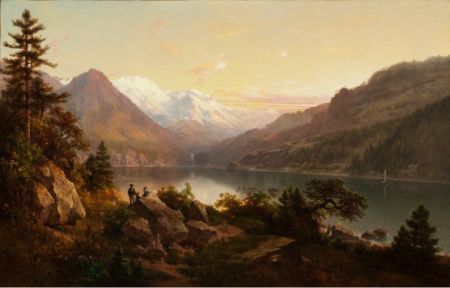 Emerald Bay, Lake Tahoe, Thomas Hill, United States, 1864, William Randolph Hearst Collection
That's a lot to choose from! And as usual, there's still more—including exhibitions on Stanley Kubrick, Henri Matisse, Stephen Prina, and more. Check out our full list of featured exhibitions and even more exhibitions to plan your ideal visit.
Scott Tennent