In the fall of 2007 I would often visit LACMA after school to see the exhibition Dalí & Film, which was on view at the time. I was mesmerized by the exhibition design, which led me on a surreal journey of still and moving pictures. I would sit in front of the animated film Destino as it looped, watching images of objects morph into one another. I fell in love with Salvador Dalí in an entirely different way. I saw how an artist can be multifaceted, translating ideas into art through a variety of media, including both drawing and technology. That exhibition was one of LACMA's (and my) first major forays into the world of art and film.
Six years later, I was lucky to help coordinate a similar experience for high school students, this time around Stanley Kubrick (closing June 30). Over the course of two months, LACMA Teaching Artists (Sofia Mas, Mariah Garnett, Ismael De Anda, Rosanne Kleinerman and Chelsea Hogan) led over 400 students through the exhibition. They designed tours that focused on themes of literary adaptation, technological innovation, and the influence of art on Kubrick's work. Many of the students were not familiar with Kubrick, and as I observed the tours I noticed they were experiencing the same feeling of excitement I had when I saw Dalí & Film.
2001: A Space Odyssey, directed by Stanley Kubrick (1965-68; GB/United States). The astronaut Bowman (Keir Dullea) in the storage loft of the computer HAL. © Warner Bros. Entertainment Inc.
When I asked each group about Kubrick's influence, one student felt inspired to pursue acting while another said she was motivated to develop her talent in painting. Other teens mentioned that Kubrick had "set the bar for filmmaking" and that he viewed things with "a different perspective". The obstacles he faced with the studios, technology, and financing showed the students that a true artist has "the drive to continue when it gets tough" and an ability to "force himself and audiences out of their comfort zone." In all their responses the students noted the auteur's passion, determination, and process as the main source of inspiration.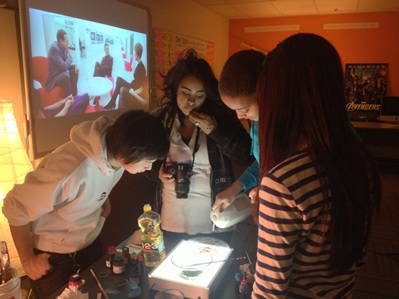 Students at HeArt Project Hollywood Media Arts Academy using vegetable oil and paint to create stop-motion animation inspired by the Star Gate sequence in 2001: A Space Odyssey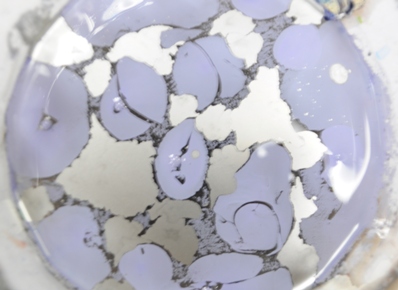 The students' Stargate abstraction
To supplement their field trip, several of the classroom teachers asked their students to view movies, write reports, and make art inspired by their visit. A group at ArtLAB High School started a film club. Students at Hollywood High School made documentaries of their experience, while teens at the HeArt Project Hollywood Media Arts Academy created stop-motion animations inspired by the Star Gate sequence from 2001: A Space Odyssey. In addition, they created their own "visions of the future," also inspired by the epic film.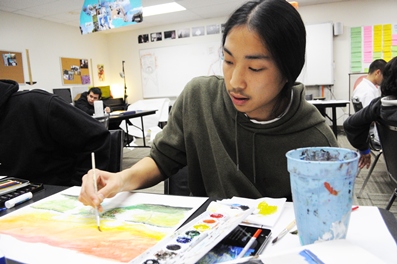 Stephen Na, student at the HeArt Project Hollywood Media Arts Academy, working on re-imagining the future LA landscape, inspired by 2001: A Space Odyssey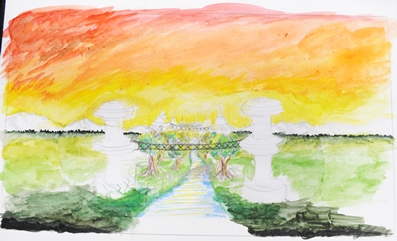 Stephen Na's watercolor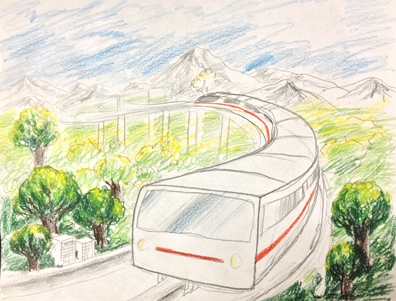 Transportation of the future by a student at HeArt Project inspired by 2001: A Space Odyssey
As Stanley Kubrick comes to a close and I look back on the experiences of these students as well as my own, I'm reminded once again of the impact a great artist can have.
Valentina Mogilevskaya, Art+Film Education Coordinator