The weekend we've been looking forward to has finally arrived! The long-awaited James Turrell: A Retrospective has opened for members and will be on view to the general public starting on Sunday. Though tickets for Sunday have sold out, a very limited amount of time slots are still available for viewing on Saturday (members only) and Monday (open to all). This exhibition requires only a few people in a gallery at a time, and sometimes as much as ten minutes with one work in order for your eyes to fully perceive what is happening. Expect to spend 60-90 minutes in the show, and make sure you reserve your tickets in advance. (The separately ticketed artwork, Light Reingfall, from Turrell's Perceptual Cell series--which can only accommodate three people per hour--is sold out through July, but once you experience this astral show you'll easily see what all the commotion is about.)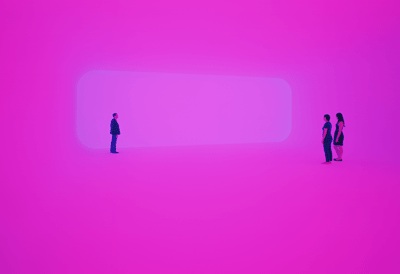 James Turrell, Breathing Light, 2013, Los Angeles County Museum of Art, purchased with funds provided by Kayne Griffin Corcoran and the Kayne Foundation, © James Turrell, Photo © Florian Holzherr
Beyond James Turrell, we've got plenty of other wonders to share. Case in point: the recently opened Hans Richter: Encounters. Tour through the mind of polymath, painter, filmmaker, and writer Hans Richter in this dazzling exhibition with nearly 150 artworks by the artist and his contemporaries.
Hans Richter, Dreams That Money Can Buy (still), 1944–47,© Hans Richter Estate
On the east side of campus you'll find the crowd-pleasing Stanley Kubrick, entering  its last month. (Heads up, we will be screening nearly all of his movies one more time throughout June, starting next weekend.) Next door, in the Pavilion for Japanese Art, you can still see Ming Masterpieces from the Shanghai Museum. See these ten masterpieces of early Ming dynasty court painting before they're gone on June 2.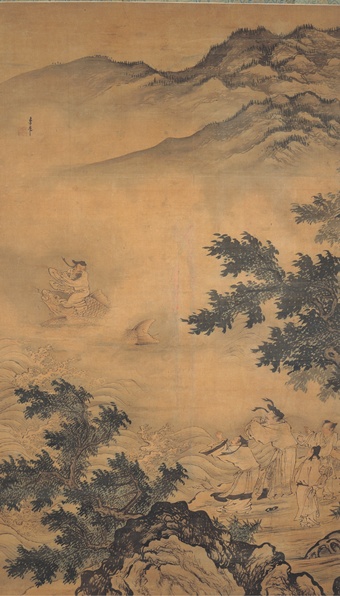 Li Zai, The Daoist Adept Qin Gao Riding a Carp, Ming dynasty, 15th century, Shanghai Museum
On a different note, music lovers and fans of warm evenings will be delighted to know that this weekend is the opening night of the 2013 season of Latin Sounds. This weekly, free music series presents world-renowned artists playing the latest sounds from all over Latin America. On Saturday night, BombaChante, an explosive nine piece ensemble known for tight rhythms and a screaming horn section, will kick off the summer right. Latin Sounds starts at 5 pm, is open to the public, and takes place behind LACMA in Hancock Park.
The music doesn't stop there: Sundays Live, also free, features emerging artists from the Colburn School. Catch it in the Bing Theater Sunday evening at 6pm.
Lastly, Monday is Memorial Day and in celebration LACMA and Target are offering visitor of all ages a free day at the museum (does not include admission to Stanley Kubrick or James Turrell). Activities at Target Free Holiday Monday include bilingual tours, programs, art-making stations, and live music by the Music of China Ensemble at UCLA. You have to be here!
Roberto Ayala