Now in its fifth year, the L.A. Jazz Treasure Award celebrates performers who have made invaluable contributions to the contemporary-jazz community. Mitch Glickman, LACMA's director of music programs, tells Unframed's Stephanie Sykes about the selection of Johnny Mandel as this year's honoree.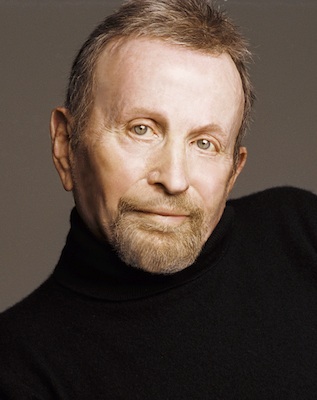 Photo by Carol Friedman
How has the L.A. Jazz Treasure Award evolved over the last five years?

It's been gratifying to see increased attendance for the free 
Jazz at LACMA
 series and our annual L.A. Jazz Treasure Award concert that we do each year with the Los Angeles Jazz Society. While there are certainly numerous special events and fundraisers that honor jazz greats, the L.A. Jazz Treasure Award is part of the free Jazz at LACMA series, and, simply put, the special concert allows the community to say thank you to these jazz legends.
How and why was Johnny Mandel selected as this year's recipient?

The award is given to an L.A.–based musician who has made a lasting contribution to jazz and the local community. I work with the Los Angeles Jazz Society to develop a list, and we try to whittle it down to our more senior jazz treasures. Mandel was selected largely due to his 2011 National Endowment for the Arts Jazz Master Award, the most prestigious award given to a jazz musician.
Where will we have heard Mandel's original compositions?
[vimeo 73722595 w=450]
His compositions and arrangements are known the world over. Artists such as Barbra Streisand, Lena Horne, Frank Sinatra, Michael Jackson, Natalie Cole, and the Manhattan Transfer have all recorded his songs and arrangements. He has written numerous scores, including MASH, Emily, Deathtrap, and the Academy- and Grammy Award–winning song "The Shadow of Your Smile" from the film The Sandpiper.
What additional highlights can we expect in the remaining Jazz at LACMA series this fall?
Jazz at LACMA runs through Friday, November 22, so there is a lot of great jazz still to come. Highlights include pianist Alan Pasqua, vocaist Dwight Trible, drummer Clayton Cameron, the Ted Howe trio saluting Duke Ellington, and saxophonist Pete Christlieb.
Mandel performs at LACMA's BP Grand Entrance this Friday, September 6, as part of Jazz at LACMA.
Mitch Glickman, director of music programs
Stephanie Sykes, communications manager