Charles White (1918–1979) is known as much for being an influential artist as he was a teacher and community advocate. He used art as a tool to highlight dark realities that he personally experienced as a black man. White expertly handled the gritty subject matter of social injustice, discrimination, and poverty with impeccable craftsmanship and incongruous elegance. For the last 20 years of his life, White lived in Altadena with his wife and children, Ian and Jessica.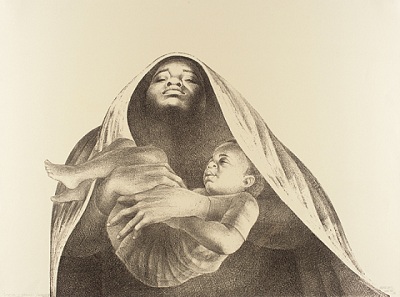 Charles White,
I Have a Dream
, 1976, Graphic Arts Council Fund, © Charles White
Shortly after White's death, the city of Altadena in 1980 named a park after its longtime resident. The only park in the United States named after an American-born artist, the site played host to the annual Art in the Park festivals through the 1990s, which celebrated and honored the work of the park's namesake while supporting local artists. The event brought the community together to commemorate the legacy of the artist while encouraging the trailblazing spirit of White through art.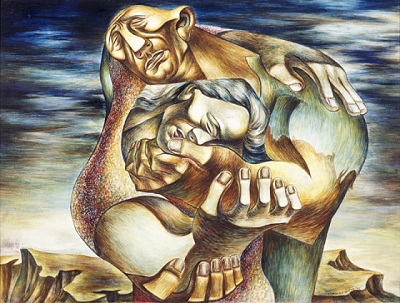 Charles White,
The Embrace
, 1942, bequest of Fannie and Alan Leslie, © Charles White
While the Art in the Park festivals are no longer taking place, Charles White Park continues to be an integral part of the community. Charles White's connection to LACMA is strong. Numerous works by the artist are in our collection, and we have a long-term partnership with Charles White Elementary School in MacArthur Park. It is only fitting that LACMA extends its association with White with the Altadena Art+Film Lab, which kicks off tomorrow at Charles White Park in Altadena. Ian White, Charles White's son, will be present to introduce the film Le Havre, which will be screened on Friday.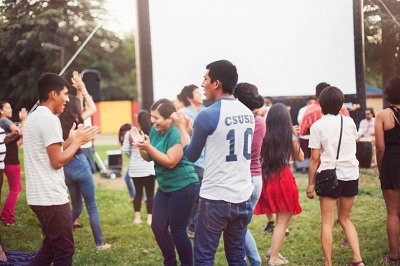 Opening night dance party at San Bernardino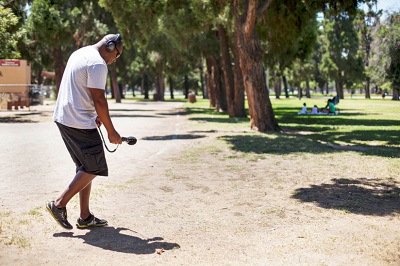 Participant gathering ambient noise for Soundscape class in San Bernardino
Participants editing video artworks in San Bernardino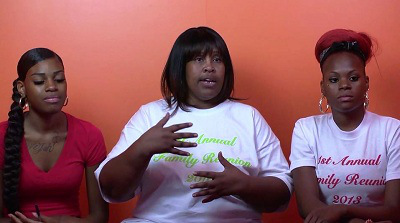 Still image from oral history participants in San Bernardino
The lab, which serves as a hub to collect oral histories and provide free workshops and outdoor screenings, will reside in the park for five weeks. Channeling the power of expression so evident in White's work, LACMA is offering a suite of opportunities for participants to tell their story, from creating mini documentaries to recording oral history video portraits. Join us on Friday, September 13, to celebrate the opening of Altadena Art + Film Lab with live music, a screening, and snacks.
Sarah Jesse, associate vice president, Education and Public Programs
Linda Theung, editor