Visit the museum this weekend for a break from the ordinary. In the Bing Theater, Academy @ LACMA presents Arab Cinema Classics, three selections from the 2013 Dubai International Film Festival's list of the 100 greatest Arab films of all time. See the top two films first with The Night of Counting the Years at 7:30 pm followed by Cairo Stationat 9:20 pm. At Jazz at LACMA the Ernie Watts Quartet performs live, in front of Urban Light, featuring two-time Grammy Award winning tenor saxophonist Ernie Watts.
At the final weekend of the Compton Art+Film Lab at Lueders Park, check out a collection of all ages-friendly short films at 8 pm during the LACMA9 Shorts Program II. On Saturday, a Mini Docs workshop at noon teaches how to capture character, mood and detail on film. All levels are welcomed and equipment and tools are provided. Things wrap up with an Oral History drop-in session from 12:30 to 4 pm, where residents are invited to share a part of their own story. In a couple month's time all lab participants are invited to a free day at the museum.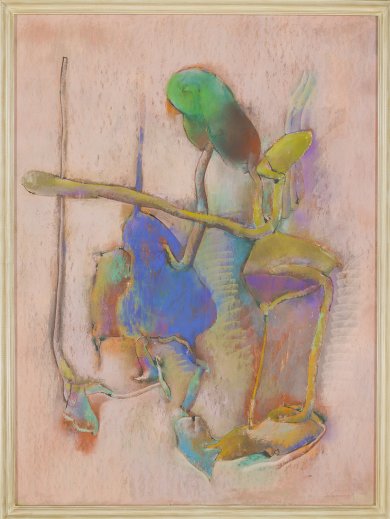 John Altoon,
Untitled
, 1964, from the
Hyperion Series
, Dr. David and Arline Edelbaum, © 2014 Estate of John Altoon, photo © 2014 Museum Associates/LACMA
Saturday's Latin Sounds at 5 pm presents The Echo Park Project with a winning combination of original material and hot 1970s cover tunes. Earlier at 4 pm join a public conversation with Peter Zumthor, David Gregor, and Michael Govan at Art Catalogues or be part of a free walk-through of John Altoon with Los Angeles–based artist Charles Gaines and exhibition curator Carol S. Eliel. Later in the evening, the 1966 Clint Eastwood classic The Good, the Bad and the Ugly (newly restored!) screens at 7:30 pm. Remember to take a peek at the daily, free tour schedule and jump on a docent-led tour of Helen Pashgian: Light Invisible at 1 pm or look at our European art collection at 3 pm.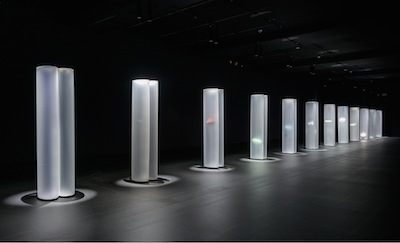 Helen Pashgian,
Untitled
, 2012–13, gift of Carole Bayer Sager, photo © 2014 Museum Associates/LACMA
Enjoy Father's Day at LACMA on Sunday with Andell Family Sundays at 12:30 pm and make your own Egypt-inspired art. Enjoy more free tours, including the popular Highlights of the Museum: Ancient to Modern at noon, Islamic art at 2 pm, and a tour of rarely seen works in Chinese Paintings from Japanese Collections at 2:30 pm. More must-see art includes Expressionism in Germany and France: From Van Gogh to Kandinsky, Calder and Abstraction: From Avant-Garde to Iconic, Fútbol: The Beautiful Game, and Four Abstract Classicists. End the weekend on a harmonic note at Sundays Live  with a free concert from harpist Marcia Dickstein and Friends beginning at 6 pm.
Roberto Ayala