Start the first weekend of July with a visit to LACMA for exciting new art and live music. On Friday, join the popular Highlights of the Museum: LACMA Architecture + Art tour at noon and learn more about the architecture and history of the museum. Check out what's within the walls of these buildings: tour the current exhibition John Altoon at 1 pm or the Islamic art collection at 2 pm.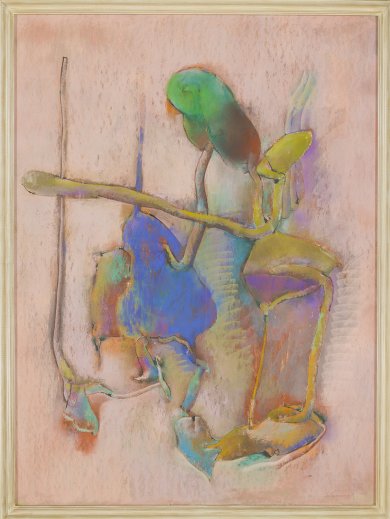 John Altoon,
Untitled
, 1964, from the Hyperion Series, pastel and ink on illustration board, 56 × 40 inches, Dr. David and Arline Edelbaum. © 2014 Estate of John Altoon, photo © 2014 Museum Associates/LACMA.
In the evening, celebrate the holiday weekend with Jazz at LACMA, presenting the internationally renowned saxophonist Rickey Woodard at 6 pm in front of Urban Light.
Explore the artistry of Japanese culture and kimono design with two new exhibitions opening to the general public on Saturday, including Kimono for a Modern Age, featuring the blend of traditional and modern life and attire of Japan's Meiji period, and Zuan: Japanese Design Books, an exhibition reflecting on design that influenced the art of kimono. In the evening, head over to Hancock Park and enjoy the soulful Latin sounds of Louie Cruz Beltran at 5 pm.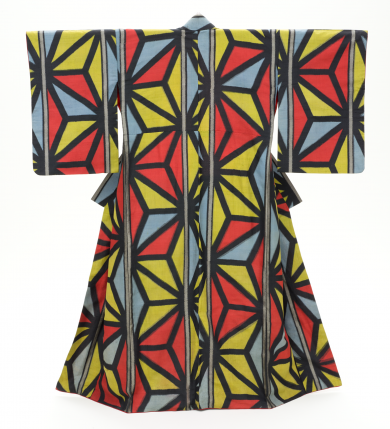 Woman's Kimono (kosode) with Abstract Hemp-Leaf Pattern, Japan, late Taishō  (1912–1926)–early Shōwa (1926–1989) period, Costume Council Fund
On Sunday, explore LACMA's collection of national treasures from Korea and create your very own treasure with Andell Family Sundays at 12:30 pm.  Explore the paintings of Fauvism or Expressionism on a tour of the exhibition Expressionism in Germany and France: From Van Gogh to Kandinsky at 10:30 am. Catch these two exhibitions on their last day of display including Chinese Paintings from Japanese Collections portraying the culture and artistic heritage of Chinese paintings in Japan and artist John DIvola's Polaroid images, serial works, and conceptual landscapes at John Divola: As Far as I Could Get. End the day with a relaxing  Sundays Live concert with the members of the Encore Saxophone Quartet in the Bing Theater.
Lily Tiao, Marketing Intern