Start the weekend right with some music fun and exciting films! Beginning Friday, LACMA presents three selections in the evening: the classic 1932 psychological thriller M at 7 pm at the Inglewood Art+Film Lab; Inside Man, directed by Spike Lee and starring Denzel Washington, at 7:30 pm in the Bing Theater; and Spike Lee's Student Academy Award winning film Joe's Bed-Stuy Barbershop: We Cut Heads at 9:45 pm also in the Bing. Beforehand, at 6 pm, come out and relax to the piano sounds of Sunnie Paxson Trio with vocalist Cynthia Calhoun during this week's installment of Jazz at LACMA.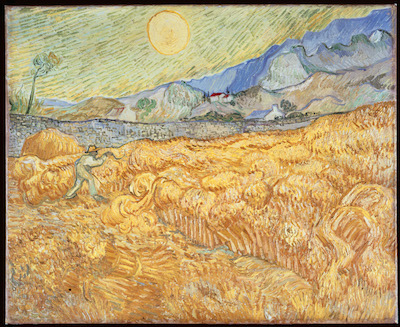 Vincent van Gogh, Wheat Field with Reaper (Harvest in Provence)
(Champ de blé avec moissonneur), 1889, Museum Folkwang. Photo Credit:
bpk, Berlin / Museum Folkwang/ Art Resource, NY
On Saturday, learn about video and filmmaking at the Instant Film Workshop at noon and come watch the stirring film Salt of the Earth later that day at 7 pm, both presented in conjunction with Inglewood Art+Film Lab. Back at the museum, join in on any of these amazing, free tours including walkthroughs of popular exhibitions like Expressionism in Germany and France: From Van Gogh to Kandinsky, and Treasures from Korea: Arts and Culture of the Joseon Dynasty, 1392–1910; as well as looks at American Landscape, South and Southeast Asian Art, and many more. At 5 pm Latin Sounds presents a program of traditional and modern Brazilian Choro music by Grupo Falso Baiano in Hancock Park. And finally, at 7:30 pm in the Bing Theater see Van Gogh in a portrayal of the troubles and experiences of painter Vincent Van Gogh.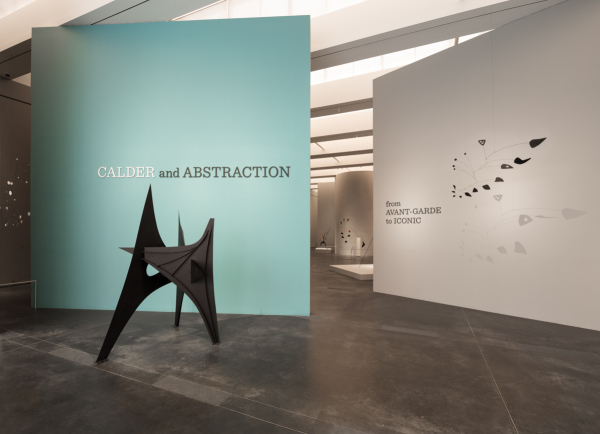 Installation photograph, Calder and Abstraction: From Avant-Garde to Iconic, November 24, 2013–July 27, 2014, Los Angeles County Museum of Art, © Calder Foundation, New York, Artists Rights Society (ARS), NY, photo © Fredrik Nilsen
Catch the final days of the imaginative and balanced modern sculptures seen in Calder and Abstraction: From Avant-Garde to Iconic closing Sunday, July 27. A ticket into this exhibition also grants you access to Van Gogh to Kandinsky! To explore more of the galleries, visit any one of  these tours including Islamic Art, Cubism, European Art, and Japanese Art. Put a perfect end to the perfect weekend with unique melodies from violinist Conrad Chow and pianist Timothy Durkovic at Sundays Live.
Lily Tiao