This past Saturday, LACMA hosted its fourth annual Art+Film Gala, honoring artist Barbara Kruger and Academy Award–winning filmmaker Quentin Tarantino. The gala, co-chaired for the fourth year in a row by Leonardo DiCaprio and LACMA trustee Eva Chow, was attended by more than 600 prominent guests from the art, design, entertainment, fashion, and music industries (among others), and featured a live performance by Culture Club. The evening raised over $3.85 million, with proceeds supporting LACMA's film initiatives and future exhibitions, acquisitions, and programming. The 2014 Art+Fim Gala was made possible through the generous support of Gucci.
The evening was captured live via LACMA's social media platforms, including Instagram and Snapchat. Check out the photos below.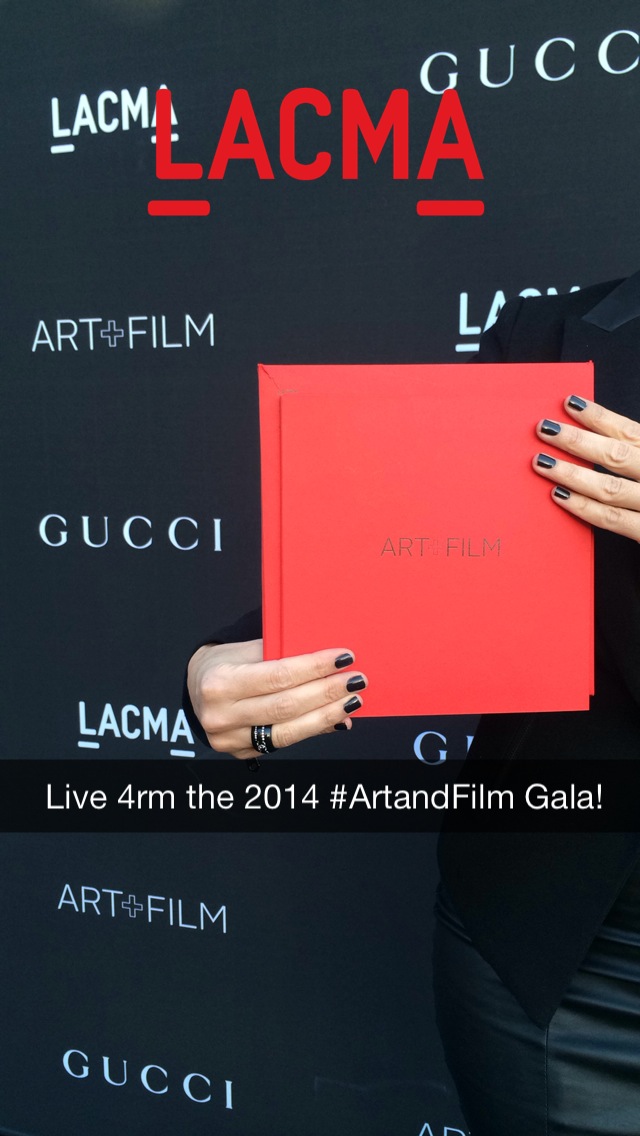 Ready for the evening to start. [Photo via LACMA Snapchat]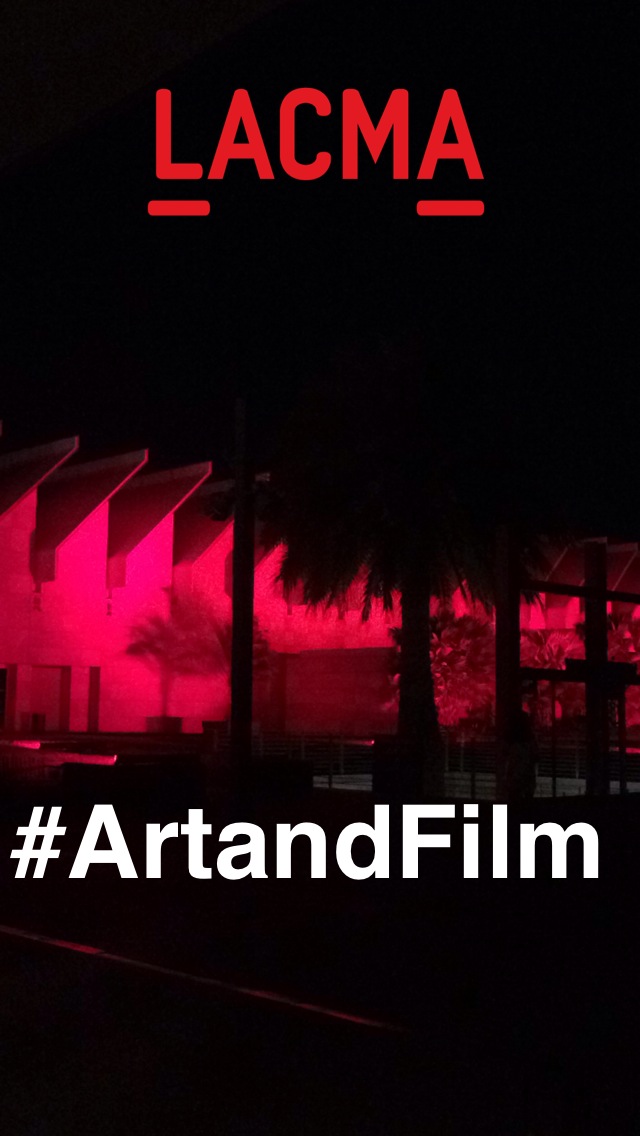 LACMA's Resnick Pavilion bathed in red light on the ocassion of the gala. [Photo via LACMA Snapchat]
@Cara Delevingne, Kate Beckinsale, and @Selena Gomez at the 2014 Art and Film Gala. Photo by @grantlegan [Photo via Instagram]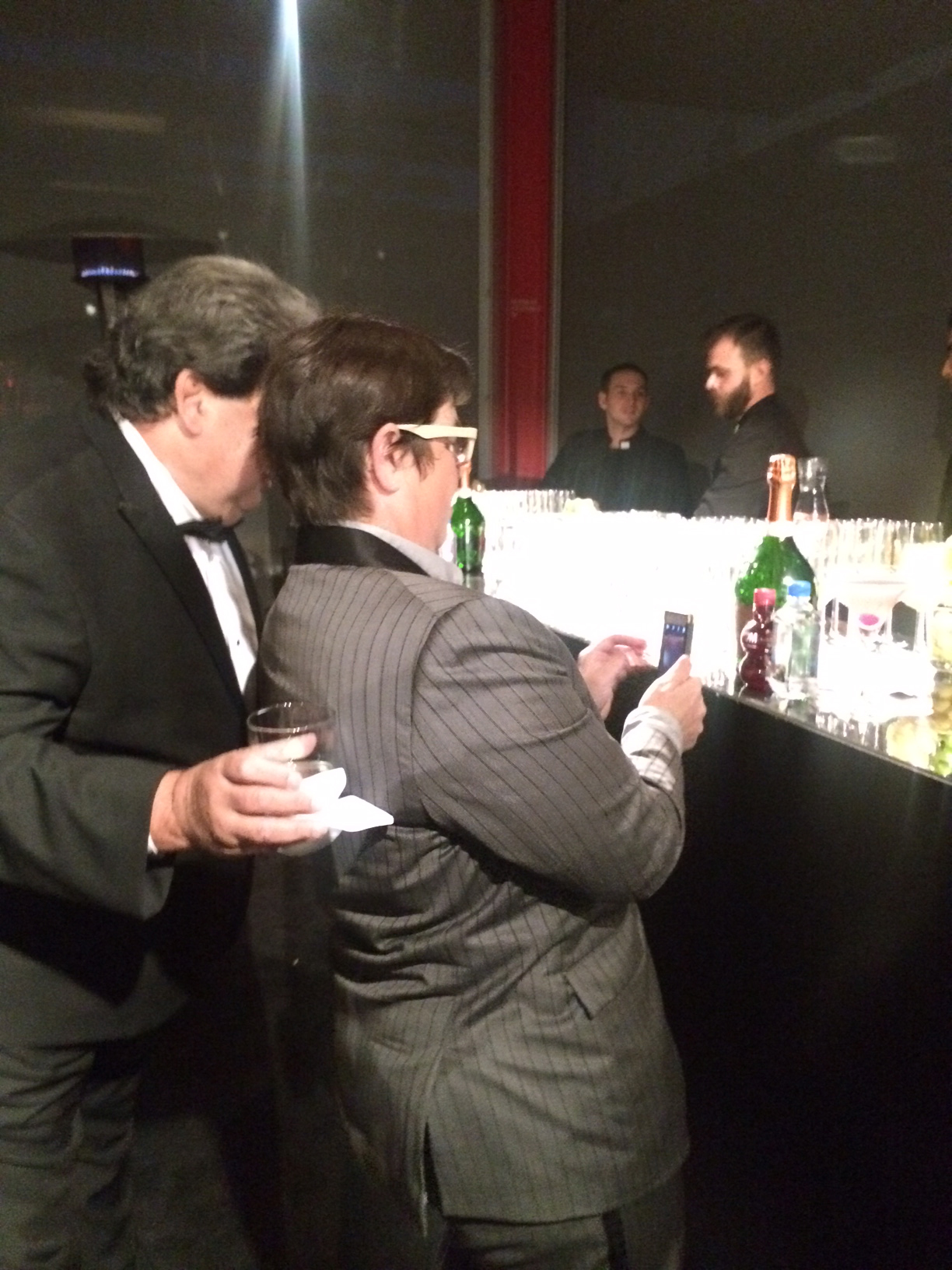 Paul Schimmel and artist Catherine Opie prep to take a selfie.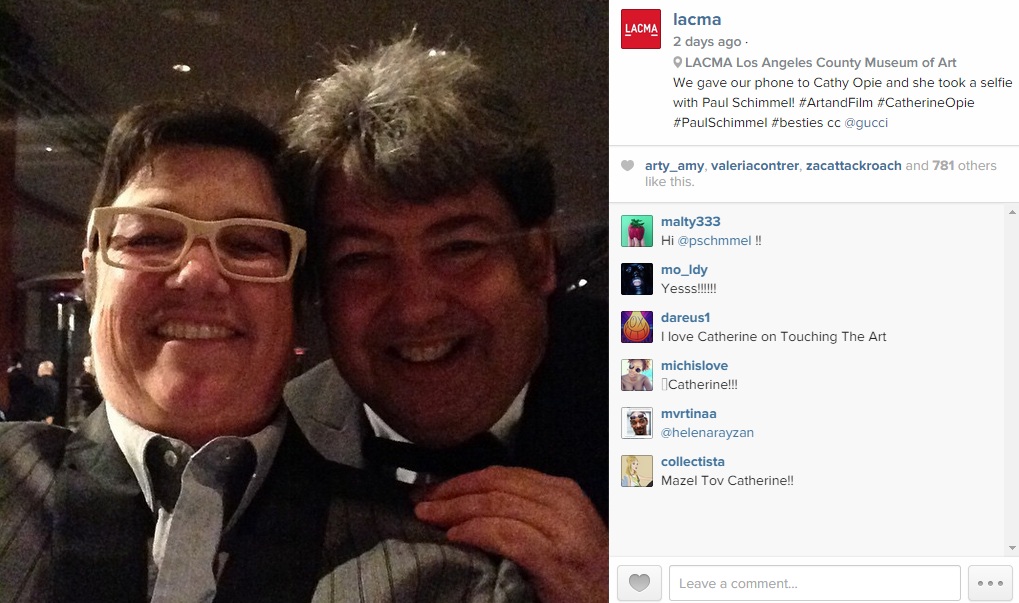 The result [photo via Instagram]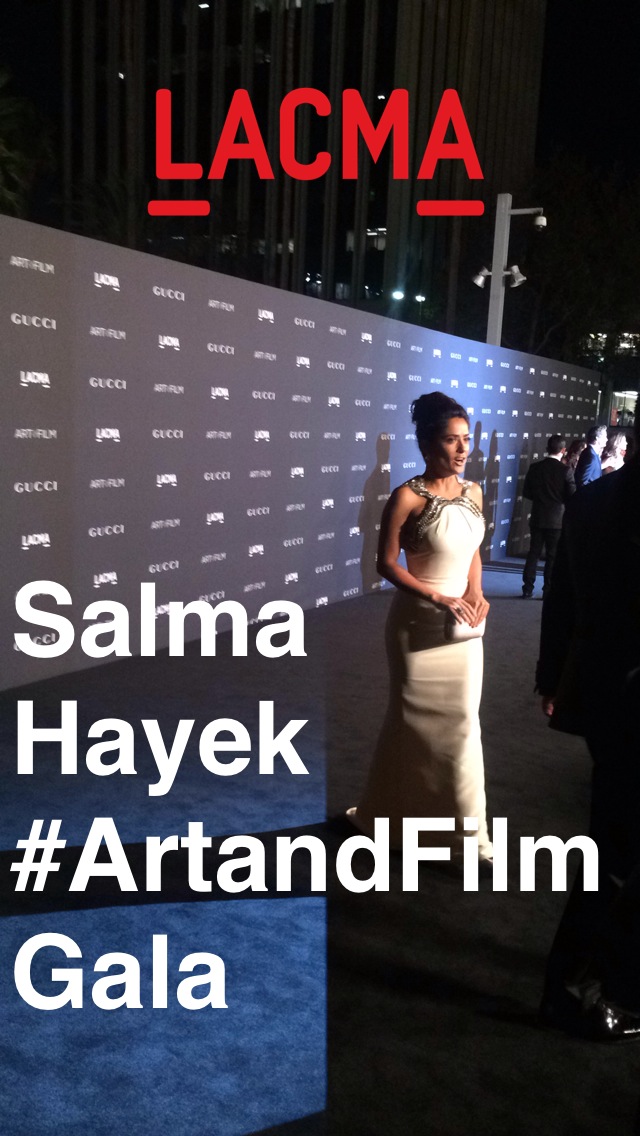 Actor Salma Hayek on the black carpet [via LACMA Snapchat]
Artists Diana Thater and T. Kelly Mason at the 2014 Art and Film Gala. Photo by @grantlegan. cc @gucci [Photo via LACMA Instagram] 
Designer Jeremy Scott with Liberty Ross [via LACMA Snapchat]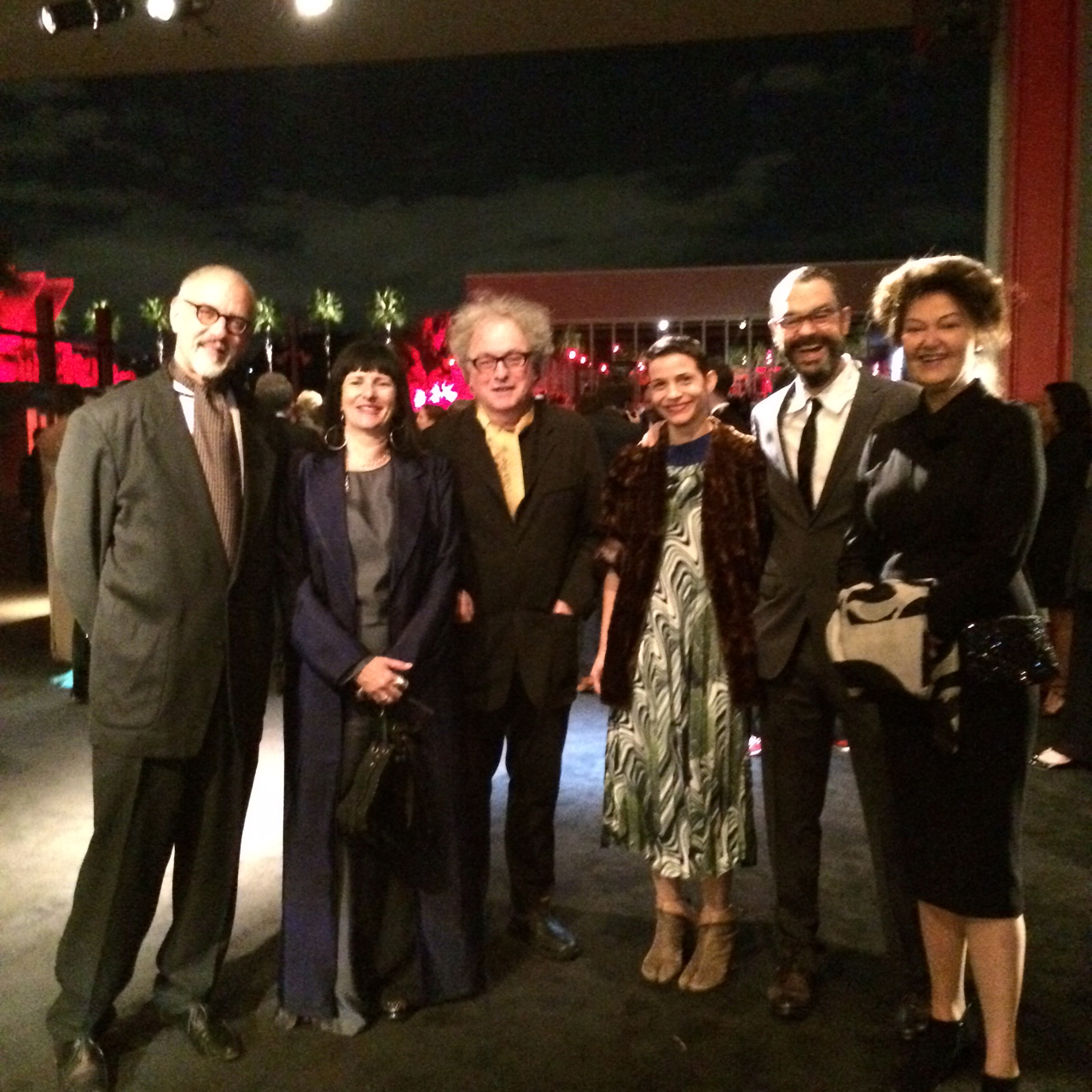 Artists Roger White, Renee Petropolous, Ray Barrie, Ana Prvacki, Sam Durant, and Mary Kelly. #ArtandFilm #RayBarrie #MaryKelly #RogerWhite #ReneePetropolous #SamDurant #AnaPrvacki Photo by @grantlegan cc @gucci [Photo via LACMA Instagram]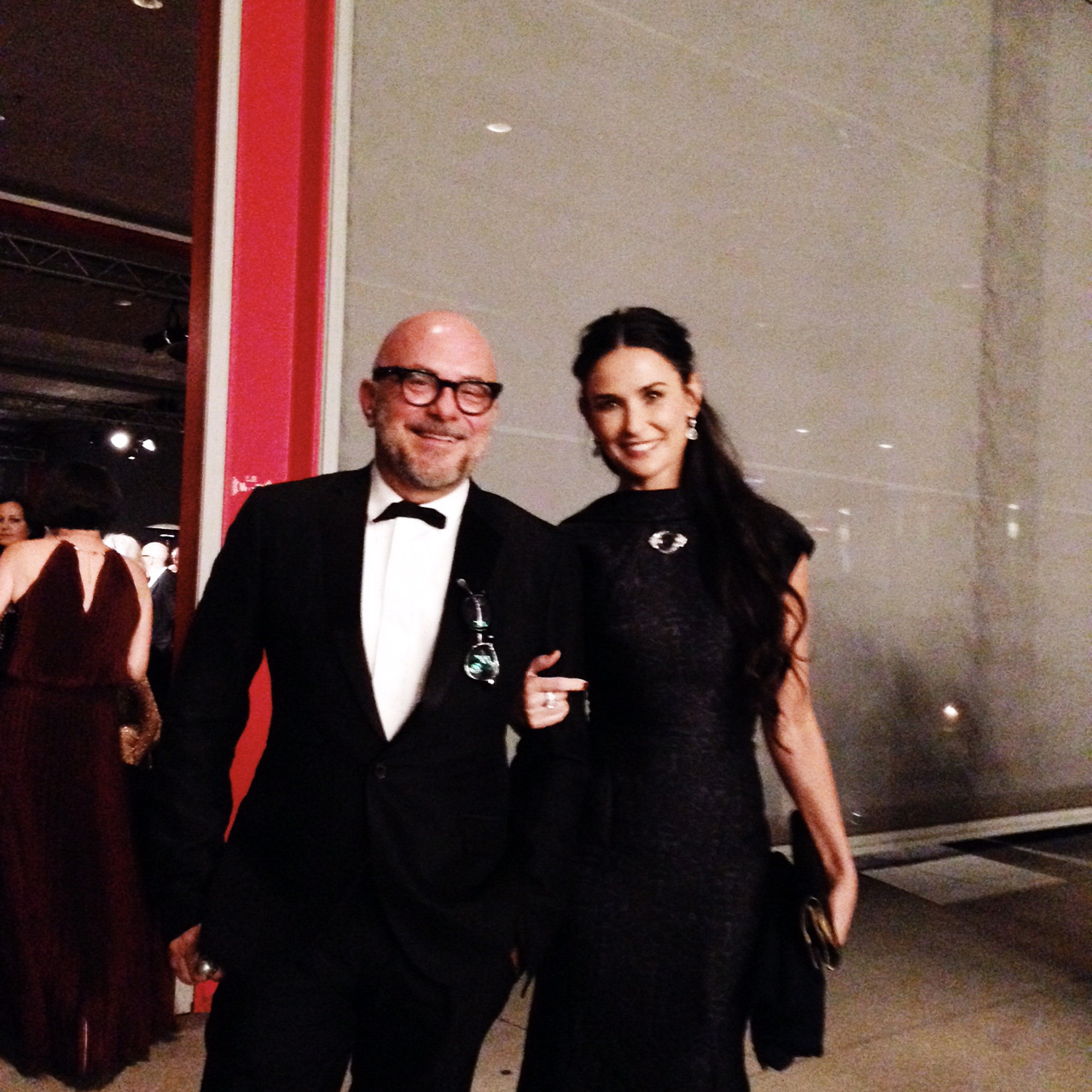 @ericbuterbaugh & #DemiMoore at #ArtandFilm. Photo by @grantlegan. cc @gucci [photo via Instagram]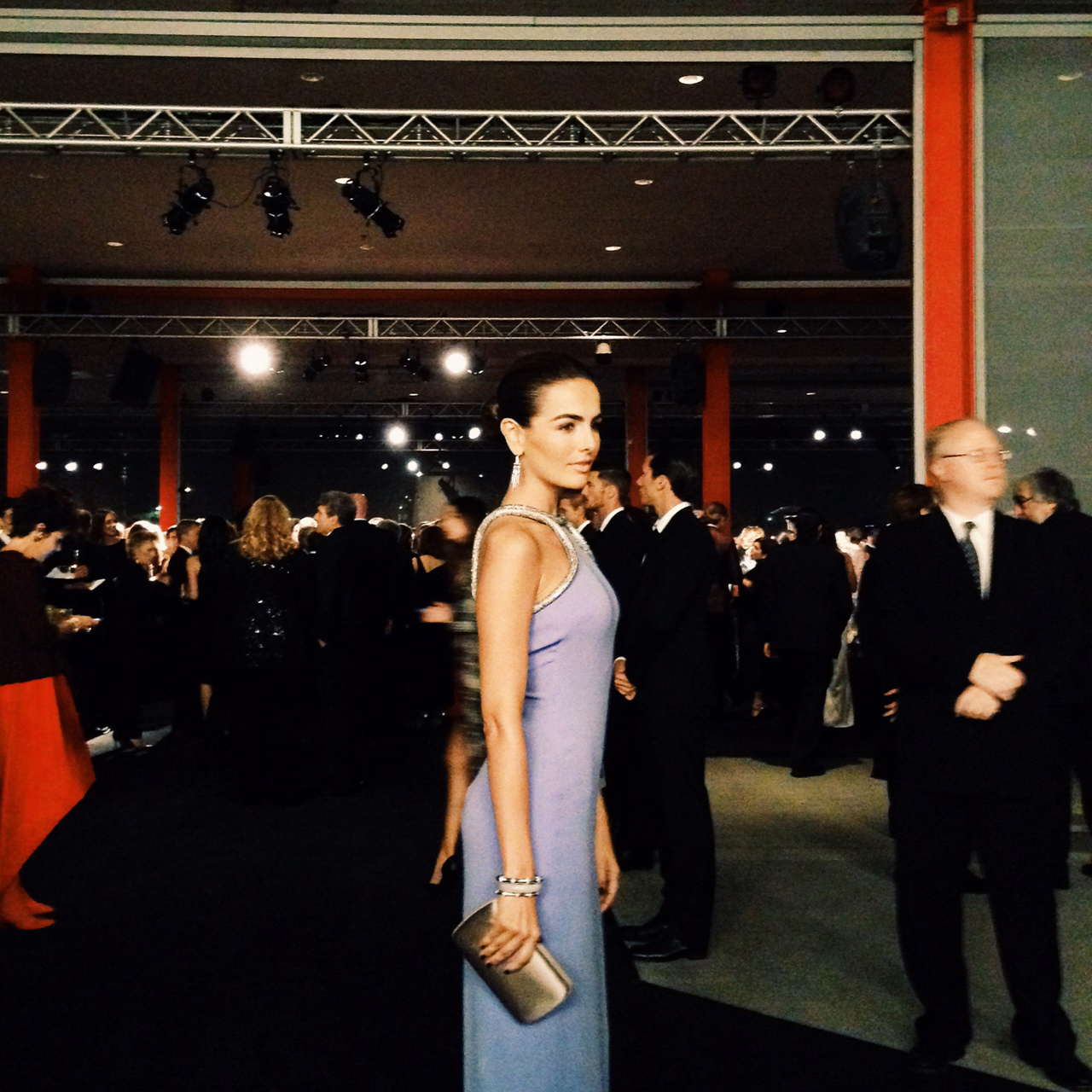 Actor Camilla Belle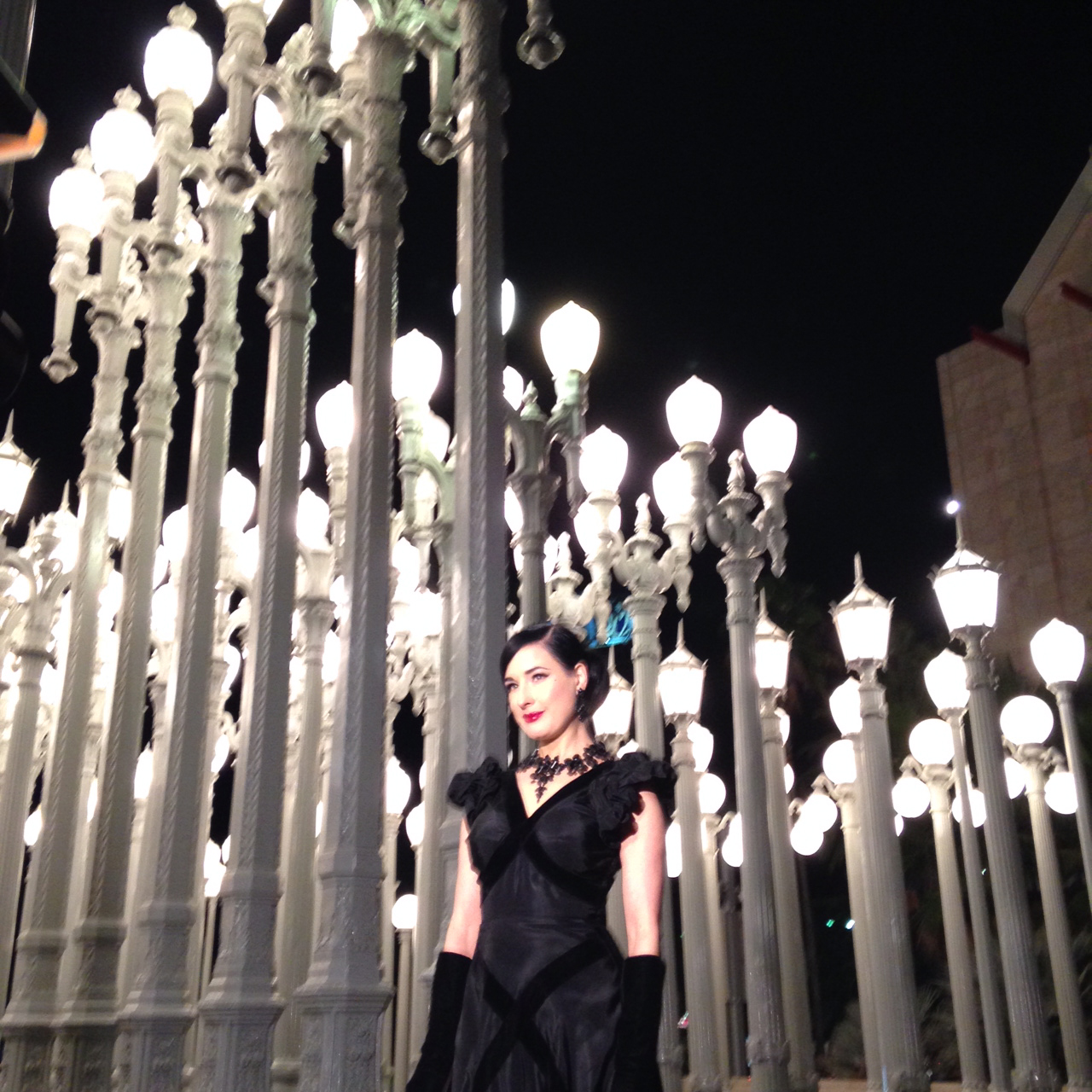 @ditavonteese with Chris Burden's #UrbanLight at #ArtandFilm! Photo by @grantlegan cc @gucci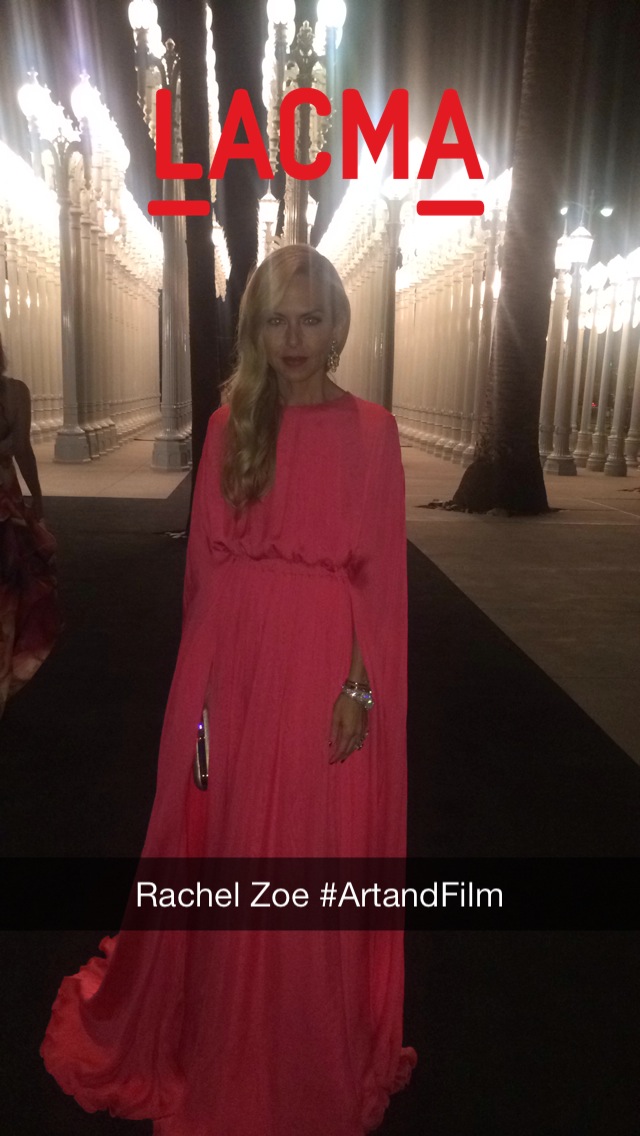 Rachel Zoe [photo via Snapchat] 
The guests at the gala [Photo via LACMA Instagram]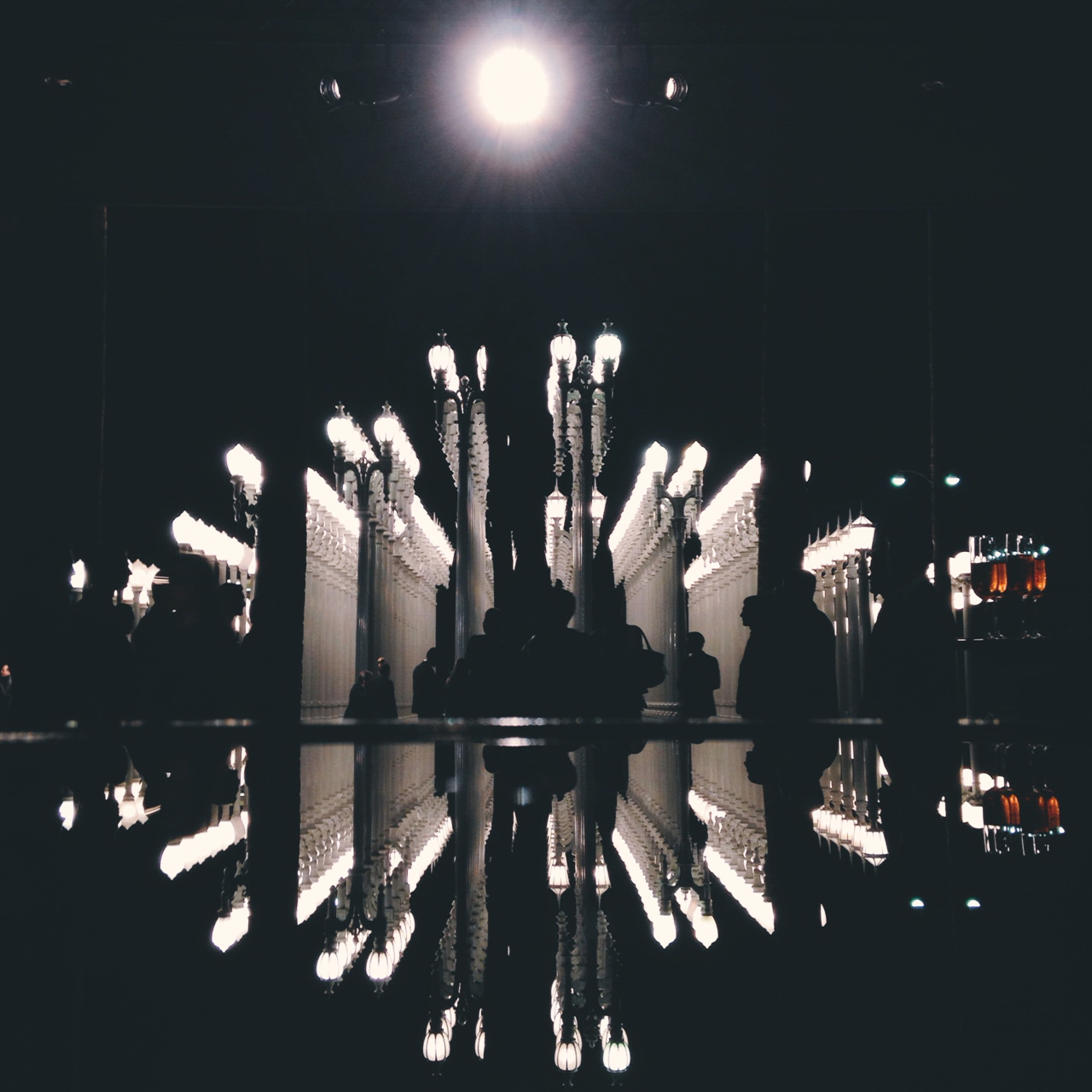 [photo via Instagram]