Found in shaft tombs throughout what is now northwestern Colombia, this urn and others like it were used by the Tairona people (who lived in the area that is present-day northern Colombia) to deposit the remains of their ancestors. As a result, the artists who created these large ceramic vessels had to carefully craft them by hand to ensure that the larger remains, such as the bones and skull, would fit through the opening after firing. Precious gold jewelry would also be deposited in such urns, perhaps as an offering to the afterlife. The Tairona people believed that this custom of burying remains in a womb-like ceramic body was akin to planting seeds back into the earth, so that new life could spring from the burial site.
Similar anthropomorphic funerary objects were used in other parts of the ancient Americas. The vessel below, also in LACMA's collection (not currently on view), comes from Jalisco, Mexico. Although this vessel may have been used to hold liquid, like the Tairona burial urn, it also characterized by the depiction of a human form.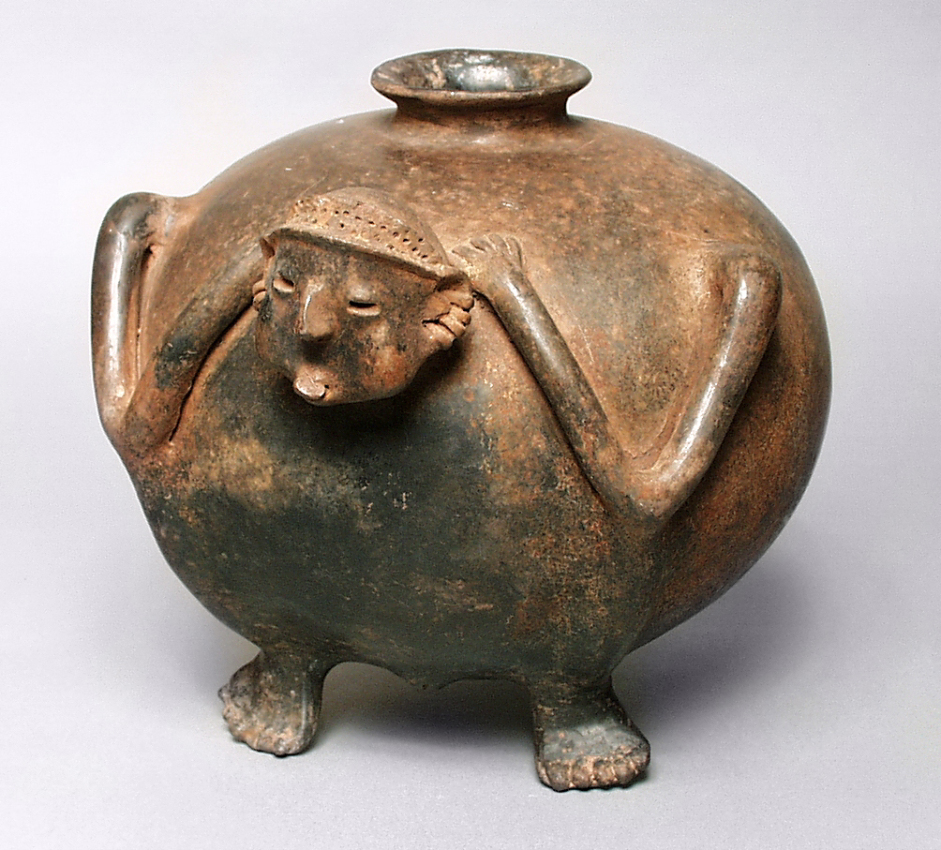 Burial Urn in the Form of a Female Figure is currently on view on the fourth floor of the Art of the Americas Building. Check out LACMA's Collections Online and download a free high-resolution image.
This year marks LACMA's 50th anniversary. We're celebrating all that we've done while looking forward to what's in store for us in the next 50. Check back every week on Unframed to find a highlight of an artwork from LACMA's collection, which features over 120,000 objects that span time, the globe, and all cultures. This is 2/50 of the series.