To celebrate Valentine's Day this weekend, we are profiling couples with a special connection to LACMA. I recently chatted with Nick about his relationship with Ken and their love of Maruyama Ōkyo's Cranes.
How did you meet?
We met online in 2010. First date was a local hotel's penthouse restaurant with sweeping views of the Pacific. Nice backdrop, but our eyes were on each other. It was an auspicious start!
I introduced Ken to fine dining at Michelin-rated L20 in Chicago in 2011—it would not be the last time this "3-star boyfriend" surprised Ken at a nice Chicago restaurant. I was the one who popped the big question in September 2014 at Alinea, again in…Chicago! Although it took 24 hours, one triathlon, and a birthday to get there, it was very well worth it! 
Mountains have been a recurring theme in our relationship. Love was first professed at Yamashiro ("Mountain Castle") in Hollywood. In Patagonia, we slogged through snow to the base of Monte Fitz Roy. We were chased off Mount Baldy by an enormous forest fire! But the greatest of these was seeing the dawn from the top of Mount Fuji on our first trip to Japan in 2012. And in New Zealand on my 33rd birthday, Ken "counter-proposed," presenting two wedding bands appropriately trekked up the real "Mount Doom" in Tongariro.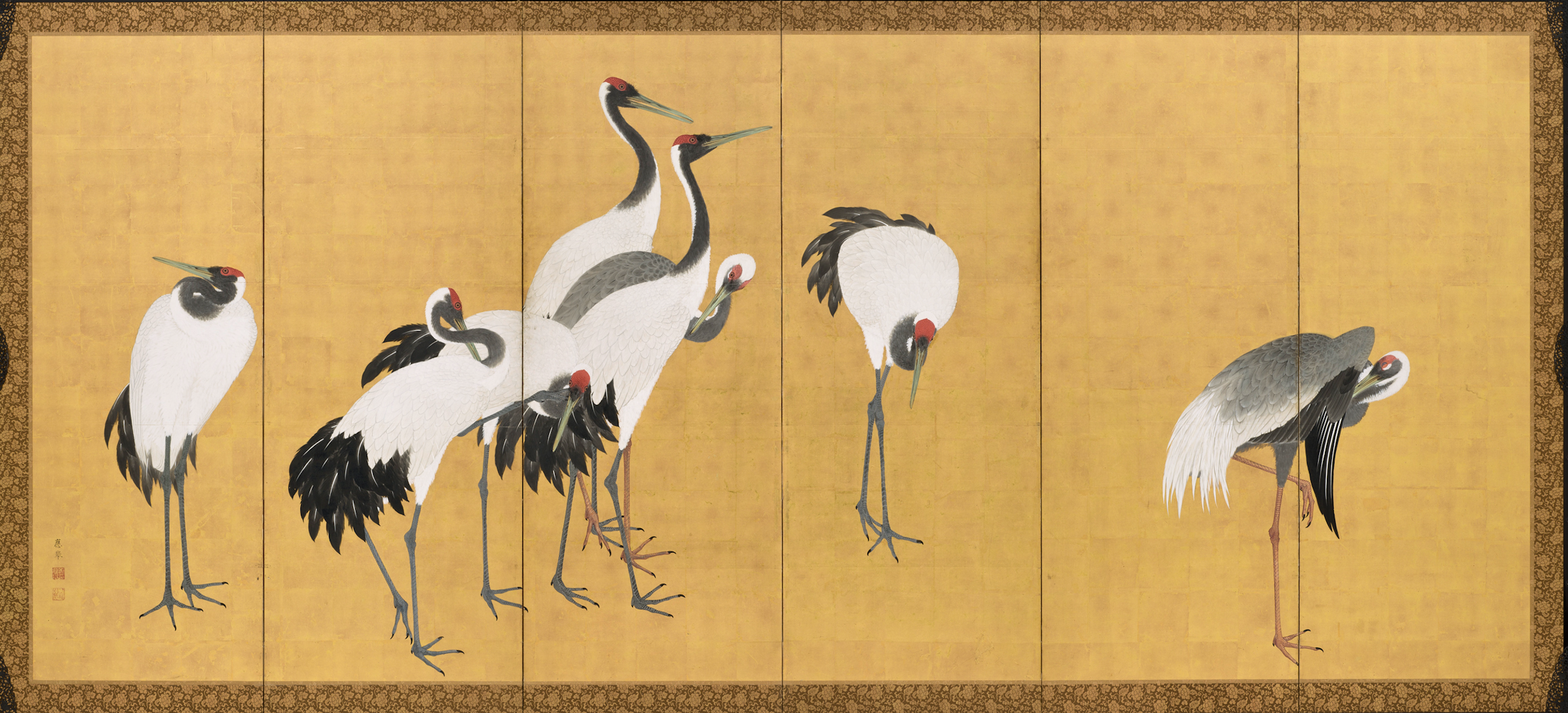 How has LACMA been a part of your relationship?
I was actually not much of a museumgoer before meeting Ken. He has a passion for classical music, as well as painting and sculpture. We went to a number of local museums when we started dating, and I started appreciating the museum experience more. I soon connected my lifelong interest in Japan with visual art and decided the best way to learn more was to jump in headfirst and join the East Asian Art Council at LACMA. After a walkthrough of the Hokusai waterfall series with curator Robert T. Singer, I was hooked. I brought Ken in for a special walkthrough of the Maruyama Ōkyo Cranes exhibition, which caused him to really look at Japanese art for the first time. We enjoy visiting LACMA on a Saturday morning, seeing the current special exhibitions and the Pavilion for Japanese Art, then having lunch at Ray's. We also love Collector's Committee and have met some wonderful new friends though these events. We even took our engagement photos at the museum!
Is there an artwork at the museum that holds special meaning for you?  
We both love Ōkyo's Cranes screens and have visited them each time they've been on display. To us they represent the height of technical mastery, as well as being a symbol of love and fidelity.