The subway will be arriving at LACMA! As part of the Purple Line Extension, Metro is adding a station at Wilshire Boulevard and Fairfax Avenue. In the near future, visitors will be able to travel to the museum on the subway, then continue on to explore other neighborhoods, including Beverly Hills, the Westside, and downtown.
If you've come by the museum recently, you might have noticed the construction staging zone across Wilshire Boulevard, where Metro is busy preparing for the next phase of construction. Starting in April, Metro will be expanding its work along Wilshire—trees currently planted in the medians along the boulevard, from Spaulding to Fairfax, will be removed, after which the medians themselves will be taken out.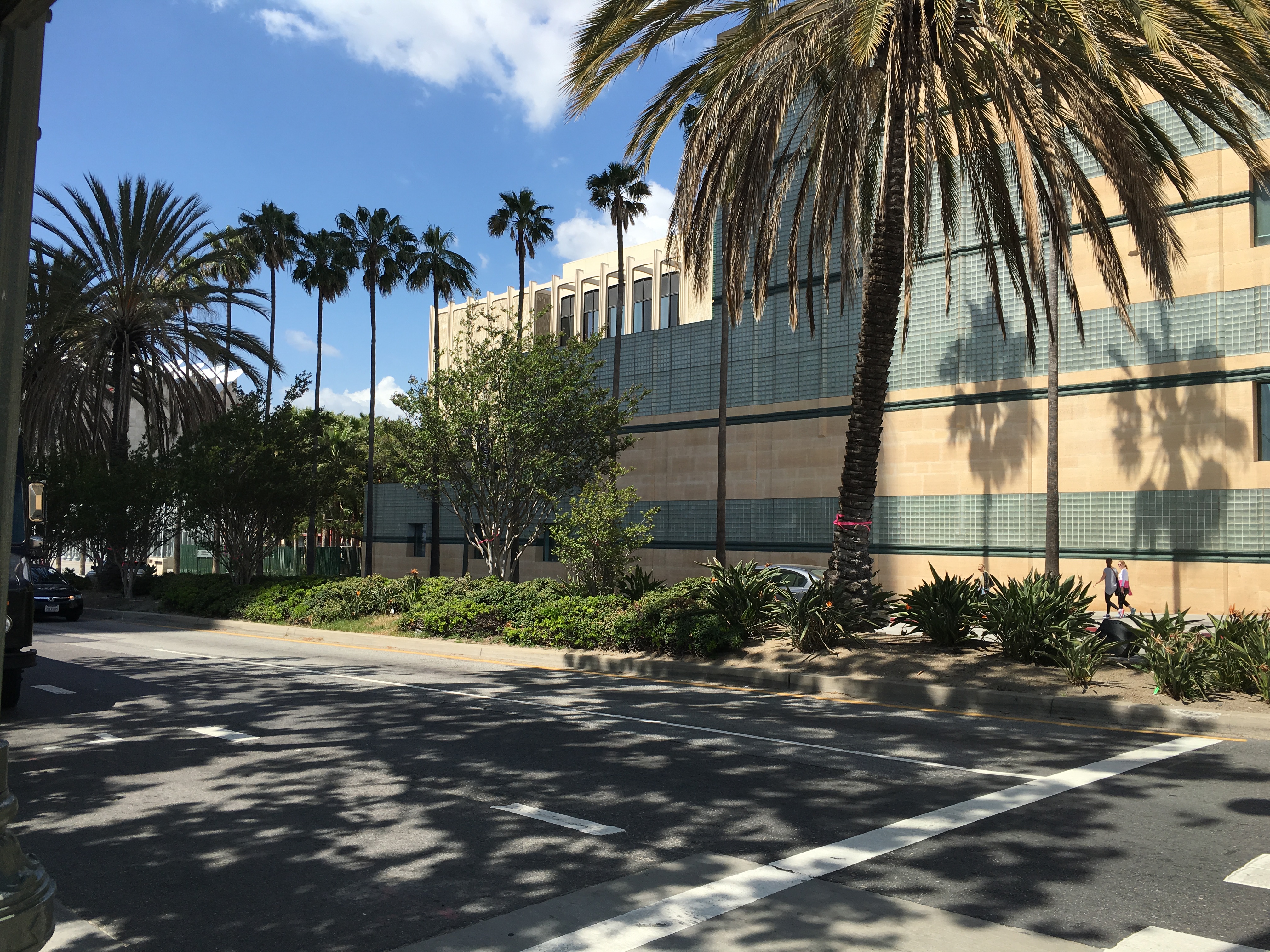 Metro has been working closely with residents and businesses over the last year to plan for the tree removals. Certified arborists have inventoried and evaluated the trees to determine which ones are healthy and can be saved. Four palm trees have already been relocated at the Metro Crenshaw staging yard and Wilshire Division Police Station. For every tree removed, Metro will plant two trees after construction is completed, making the area even greener.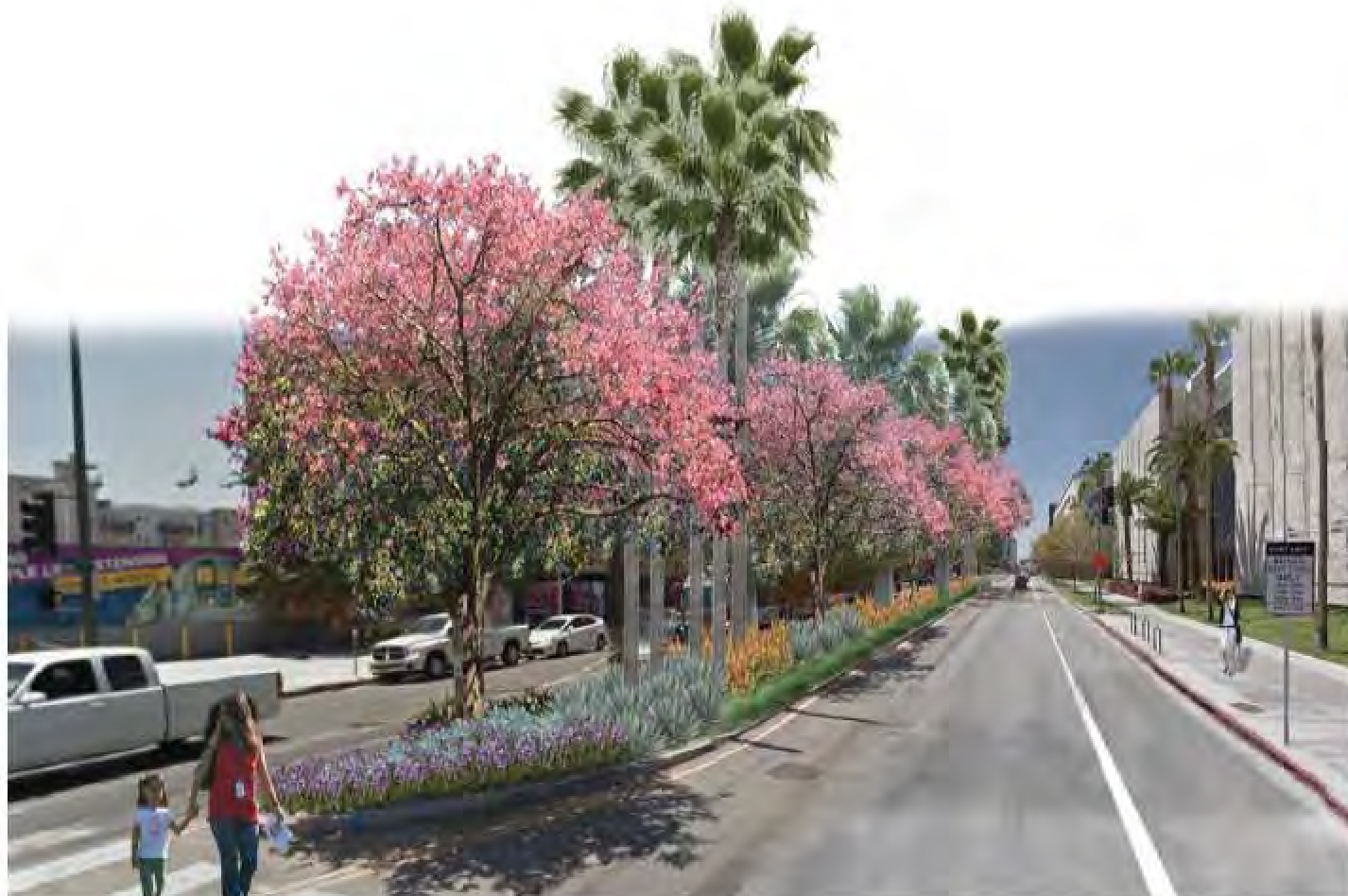 Right now, the median is populated with Mexican fan palms (Washingtonia robusta), date palms (Phoenix dactylifera), floss silk trees (Chorisia speciosa), crape myrtle trees (Lagerstroemia indica), and other vegetation. Upon completion of Metro's Purple Line construction, a new horticultural scheme will keep with the plant palette of the area, replete with the similar trees and shrubs currently growing in the medians. A variety of succulents and some native plant material will showcase different seasonal colors. To see Mexican fan palms and date palms in action, take in Robert Irwin's Primal Palm Garden outside the Resnick Pavilion and BCAM.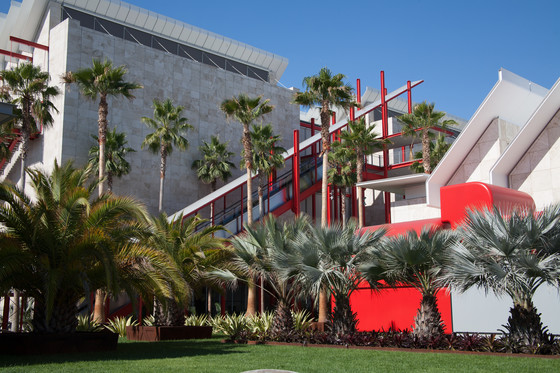 While the work is underway, there will be reduced lanes in both east and westbound lanes along Wilshire, as well as potential intermittent restrictions of left turns from westbound Wilshire. In April, food trucks that are currently located on Wilshire between Ogden and Spaulding will move one block east, just in front of the museum parking lot on Spaulding.
In the summer, piling work will begin in front of LACMA. Stay tuned for more updates for the next phase of Metro construction.