Melting clocks, haunting dreamscapes, and Dalí's eccentric moustache—perhaps even René Magritte's iconic painting The Treachery of Images, on view in LACMA's Modern art galleries—may be just some of the imagery that first enter your mind when you think of Surrealism in art. From its inception and well into the mid-20th century, the phantasmagoric language of the Surrealists, now familiar to many, translated itself even onto inexpensively printed ephemera such as postcards, handbills, brochures, leaflets, and small catalogues. 
The development of digital communication technology has caused paper-based mass circulation of transient information to wane in recent decades, but printed ephemera proliferated throughout the 20th century as a major tool and byproduct of commercial artistic activity. These materials now serve as primary artifacts that not only attest to specific events in history, but that also reflect a broader culture in which ephemera were bountifully produced for cheap, fast, and wide-reaching communication. At the Balch Art Research Library, an eclectic smattering of paper vestiges from Surrealists' exhibitions, publications, and miscellaneous activities form the Bernard Karpel Collection of Surrealist Ephemera. Available for view by appointment, the collection offers researchers a tangible snapshot of Surrealism and its dynamic life over generations.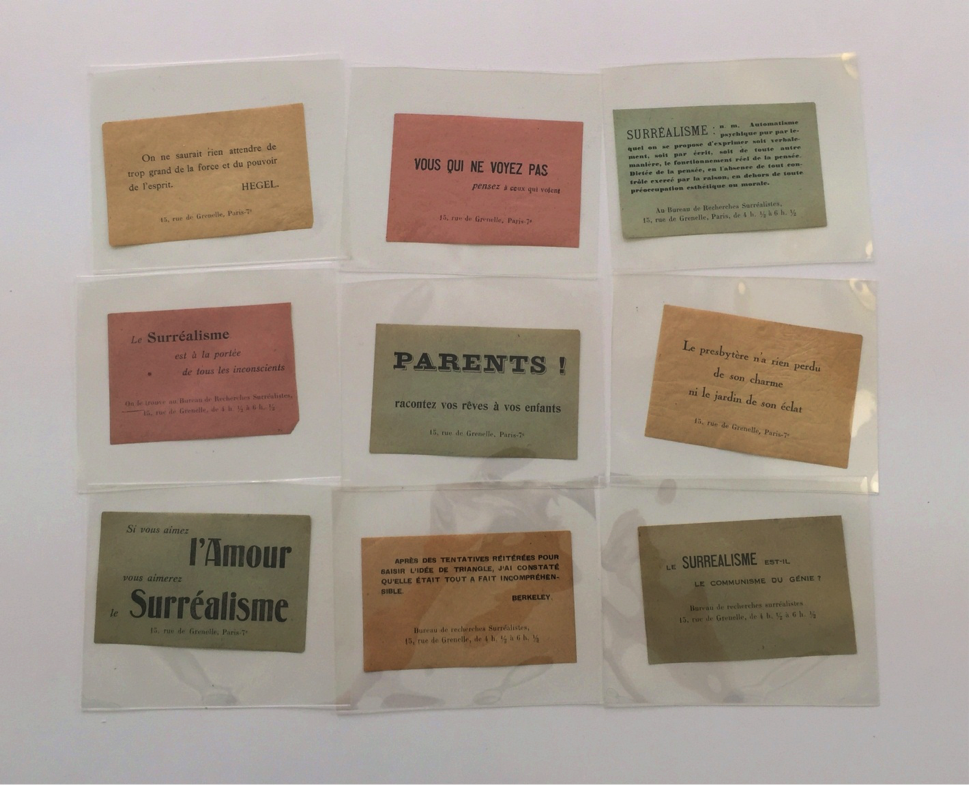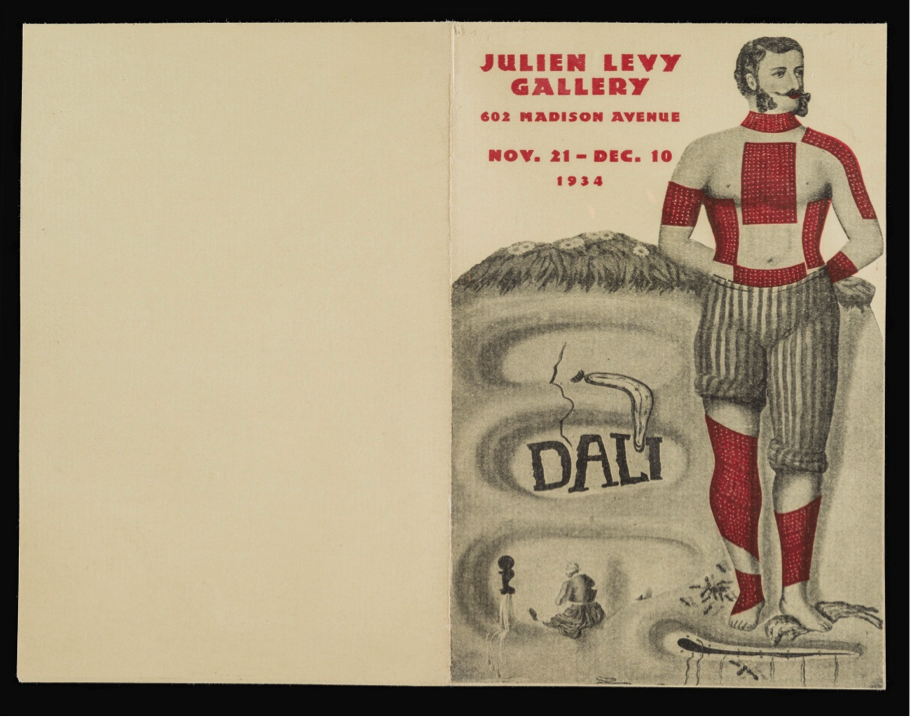 In 1965, LACMA purchased the personal library of Bernard Karpel, former librarian at the Museum of Modern Art in New York. Included with the substantial inventory of books on Modern art was a valuable collection of printed material that traces Surrealist art from the 1920s to its later manifestations in mid-20th century. The 91 items that compose the ephemera collection have since been cleaned, repaired, and individually wrapped in archival housing for long-term preservation and access, and are held in the Library's Special Collections, along with other rare or treasured materials. For a limited time, select items from the collection will be on display in the Research Library, along with other Surrealist holdings such as the short-lived magazine VVV.
The Bernard Karpel Collection of Surrealist Ephemera is organized into three archival boxes, each representing a separate series. The series Group Exhibitions includes materials related to multi-person Surrealist exhibitions held between the mid-1920s and the mid-1960s. The series Artists/Exhibitions features ephemera documenting some of the earliest Surrealist exhibitions and other related activities of artists like André Breton, Salvador Dalí, Yves Tanguy, Kurt Seligmann, and Dorothea Tanning, among others. The series Documents/Periodicals contains assorted miscellanea such as colorful papillons (fliers) issued by the Bureau de Recherches Surrealistes and a formal request for a monument honoring the French poet Arthur Rimbaud to be erected in Ardennes. It is also sprinkled with issues of non-ephemera publications with richly illustrated covers, such as Rixes and Medium: Communication Surréaliste.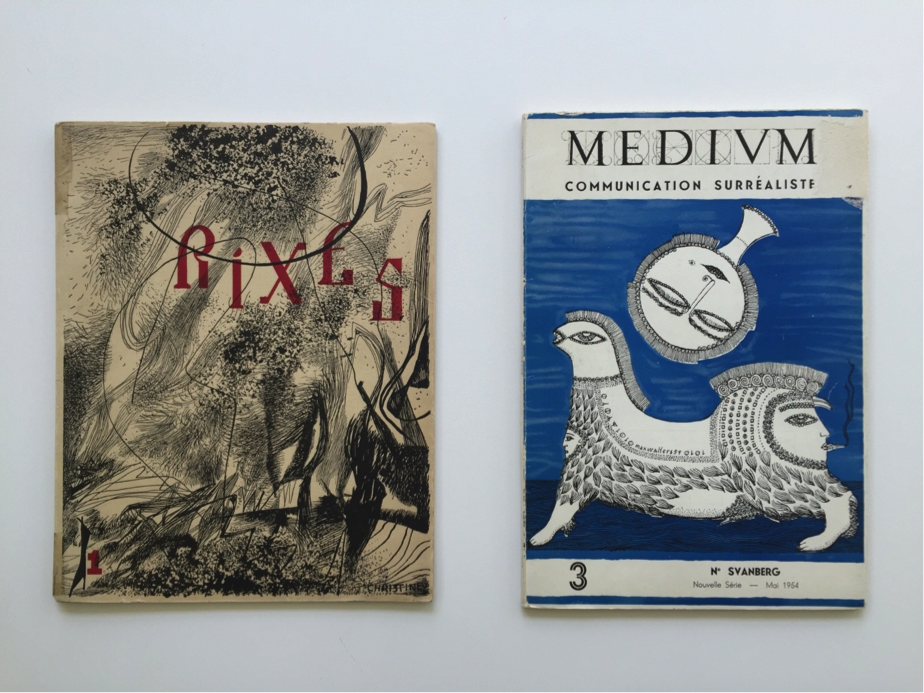 Included among the many highlights in the collection is an announcement card featuring a quote by André Breton and a whimsical illustration by Joseph Cornell. The card was issued on the occasion of the landmark 1932 exhibition held at the Julien Levy Gallery, in which Salvador Dalí's The Persistence of Memory was first introduced to the world alongside works by Pablo Picasso, Max Ernst, Joseph Cornell, and Marcel Duchamp. Also in the collection is a pamphlet entitled, "Declaration of the Independence of Imagination and the Rights of Man to His Own Madness," written by Dalí after having been pressed to make modifications to his original ideas for the pavilion Dream of Venus during his participation in the 1939 New York World's Fair.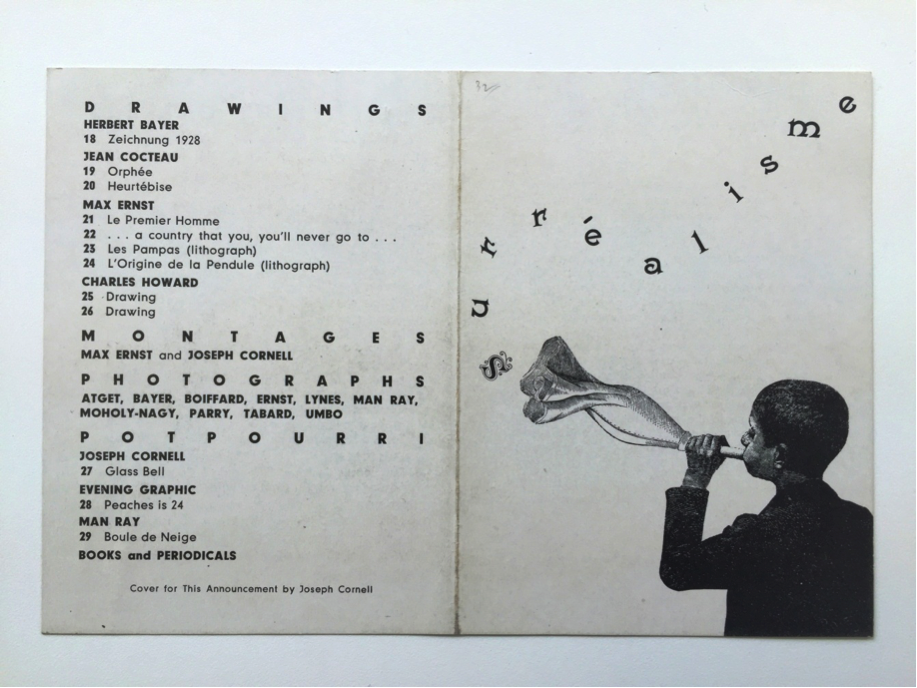 For more details on this collection and others held in the Balch Art Research Library, email library@lacma.org. You can also check out the Library's extensive general collection of more recent, California-focused artist and institution ephemera by searching this online finding aid.