Imagine two bodies intertwined with one another on the floor, such that it is hard to untangle which hands, arms, and legs belong to which body. This visual description could easily apply to one of LACMA's most beloved paintings, Wrestlers, 1899, by Thomas Eakins. The work that I have in mind, however, is Stellentstellen (2016) by choreographer William Forsythe, a performance that will be staged this Saturday and Sunday, October 15 and 16, from 3 to 5 pm in the Resnick Pavilion at LACMA as part of Fall for Forsythe, a month-long series of events co-presented by LACMA, The Music Center, and the USC Glorya Kaufman School of Dance that celebrate the acclaimed choreographer's multi-faceted work.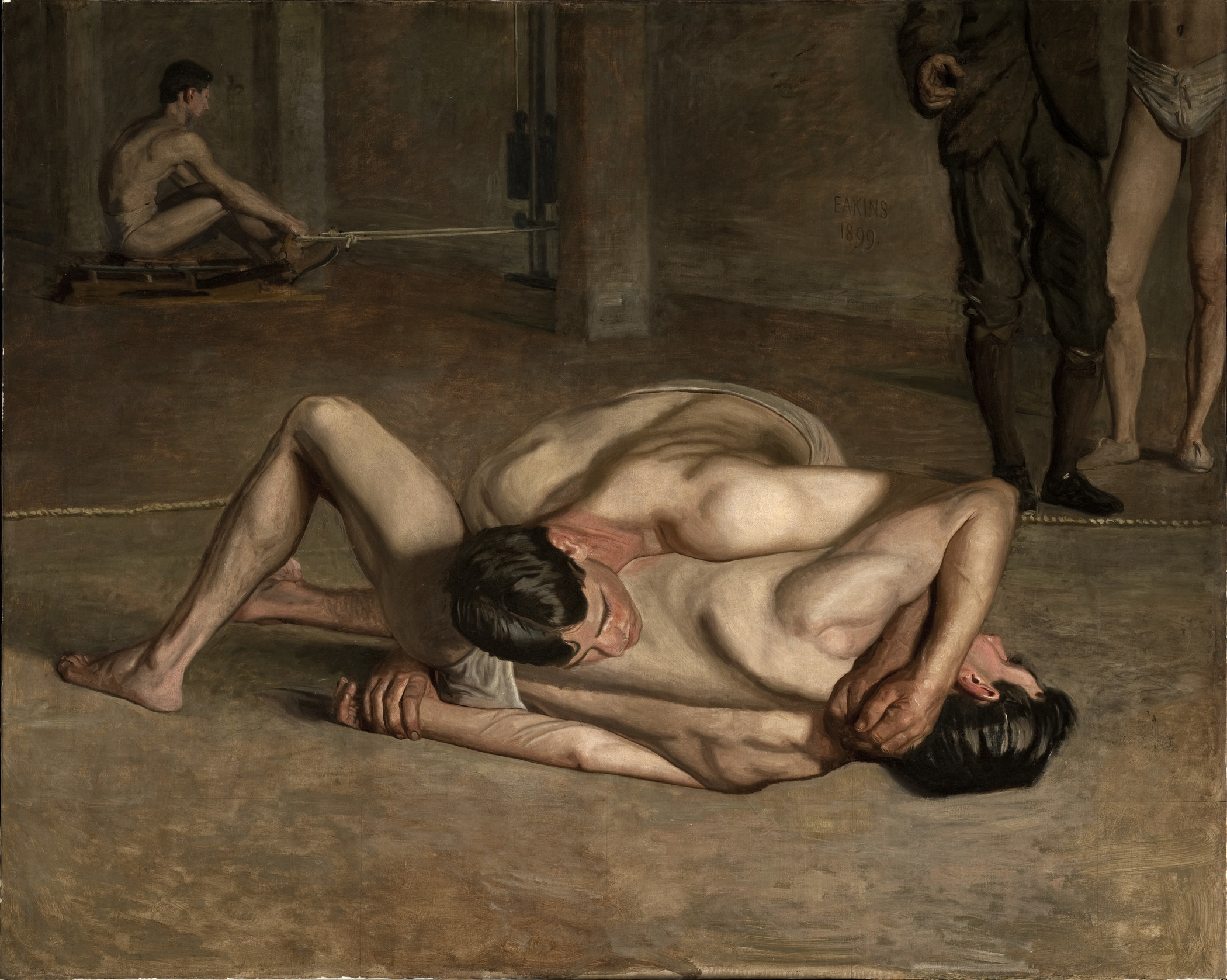 I first had an opportunity to view Stellentstellen in April of this year, and was immediately struck by its resemblance to the Eakins painting. On a site visit to LACMA, Forsythe himself was also struck by affinities between the two works, which are separated by more than 100 years, yet share a fascination with the formal possibilities of the human body.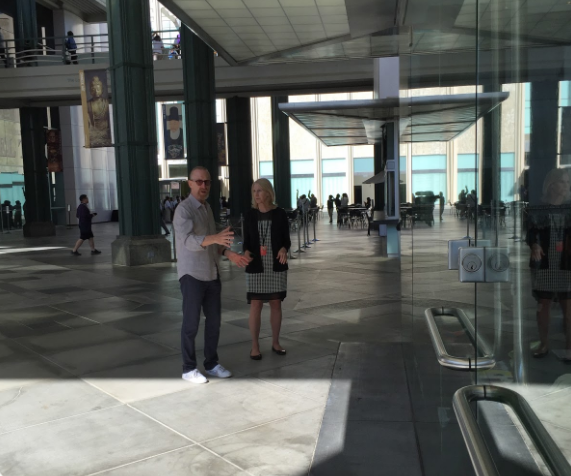 Stellentstellen is one of two site-specific works by Forsythe that will be take place at LACMA this weekend; the other, Acquisition, can be encountered on Saturday and Sunday from 3 to 5 pm in front of the LACMA Store, located off the L.A. Times Central Court. For Acquisition, students from the USC Glorya Kaufman School of Dance will invite museum visitors to "acquire" a work by William Forsythe by mastering a specific choreographic task. 
LACMA's participation in Fall for Forsythe is just one example of our commitment to collaboration with institutional partners across Los Angeles. The performances at LACMA were made possible through the support of our friends at the USC Glorya Kaufman School of Dance and The Music Center. Experience more Forsythe-related events throughout the month of October at those locations!