Nicolás Valdivia was born in 1930 and immigrated to Los Angeles in the 1940s, finally settling in Boyle Heights around 1949. He worked many jobs in his life, often concurrently, including as an agricultural laborer, a race track custodian, and a cineplex janitor. What follows is an excerpt from a conversation between the two Nicolases when they visited Labor and Photography, which was curated by the younger Nicolas, on March 25, 2017. Translations by Nicolas Orozco-Valdivia.
Nicolas Orozco-Valdivia: Here we are!
Nicolás Valdivia: It is so small. This took you the whole summer?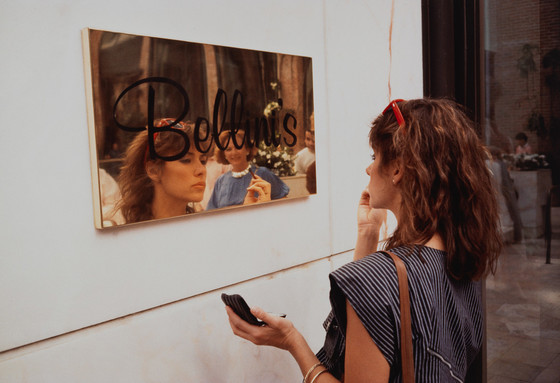 What I want to know is, if this show is supposed to be about workers, how come I see only one photo of a worker? What are these doing here? (points at the Barbara Kasten work, above, and the Anthony Hernandez photograph)
The show is not only about workers—it is about how work affects every part of everybody's life, in different ways. Each section of the show is different. This section is called Please, Enjoy and I was thinking about how one person's beauty is dependent on another's work. Grandpa, your work as a janitor reminded me to include Bill Brandt's photograph of parlor maids, and the shiny surfaces of Barbara Kasten. Anthony Hernandez's work reminded me of how you liked to dress sharp and wear gold.
It is true that I liked to catch the light, especially at night, but I never worked serving rich people! I was never a parlor maid—I always kept the poor man's plight in sight. The theater was full of hard-working people trying to enjoy life. Even at the [Santa Anita] racetracks, I didn't serve anyone there...
But you did clean up after them! Your labor produced their clean spaces, their beauty, their enjoyment. You polished those pretty mirrors!

No, no, no, you've got it all wrong. Your tío Efren polished mirrors. He thought he was so high-class! 
Still, a photograph of work is not the same thing as real work. Can a photograph make you tired or satisfied? Can admiring it pay my bills?
It depends. The Andrew W. Mellon Undergraduate Curatorial Fellowship Program helped pay mine, although I was doing much more than just admiring the photos.
Ah yes, I apologize, I know that you worked hard on this show, but remember, you will never work as hard as I worked. Please do not let your head grow any bigger than it already is.
(Embarrased laugh) How much did you work, Grandpa?
About as much as those hands right there. By the way, this is my favorite photo so far (pointing at Max Yavno's Cutting Grapes (1961)).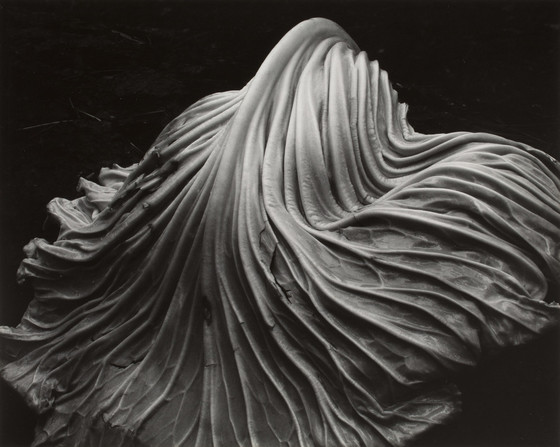 Didn't you pick grapes when you were younger? With the Filipinos?

No, me and my father picked cabbage when I was younger, but nobody takes photographs of cabbage. It is not a very photogenic vegetable, cabbage… 
Nicolas Orozco-Valdivia is the curator of Labor and Photography, on view through June 11, and one of LACMA's 2014–16 Andrew W. Mellon Undergraduate Curatorial Fellows. He earned his BA from Pomona College this month.