Peter Shelton's sculptures incorporate both abstracted and figurative forms along with anatomical as well as architectural motifs. He works in metal and fiberglass, in large and small scale, commenting—at once seriously and with humor—on the human condition. Based in Los Angeles since the mid-1970s, Shelton has had solo shows at LACMA (1994), the Whitney Museum of American Art in New York, and the UC Berkeley Art Museum, among other institutions.
For Artists on Art, LACMA's online video series featuring contemporary artists speaking on objects of their choice from our permanent collection, Shelton selected Shiva's Family (India, Haryana or Uttar Pradesh, c. mid-10th century). Today, he speaks more about his connection to this work.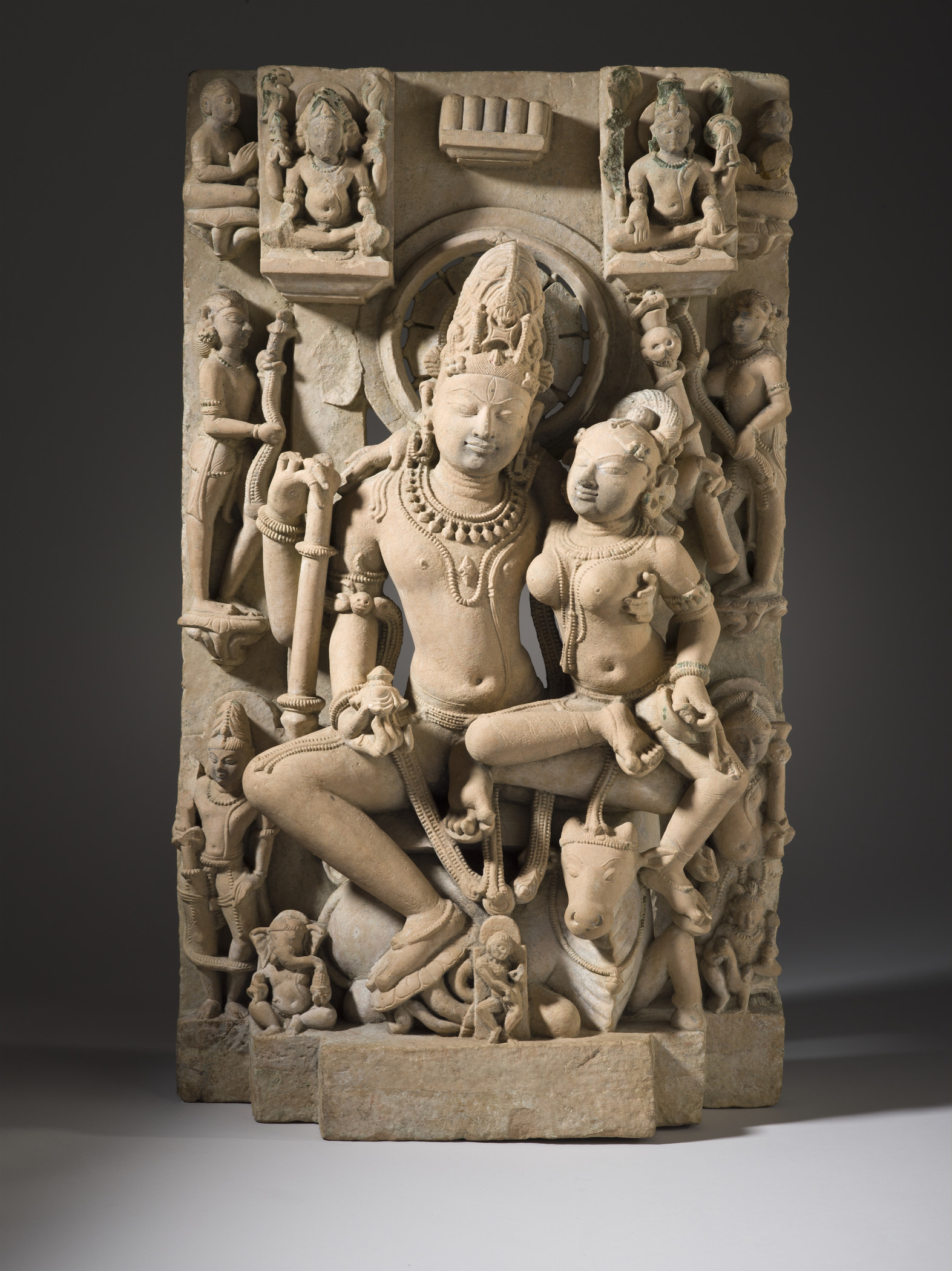 Why did you choose to speak on Shiva's Family?
That's kind of hard, when you realize that Shiva is the god of destruction. But I think that's a little simplistic. The sort of sensuality in this work is something I really relate to. And the life force that I feel comes from it. There is a kind of liveliness about the forms that is more primally about life. 
Shiva's Family was made in the 10th century, in India, out of sandstone. How would you add to that description? 
I think one of the most interesting things about Indian sculpture is that it feels carved from the inside out—though it was obviously carved from the outside in. In order to understand the work, you have to move around it. It's made so that you have to look to the side, and you follow this interpretation of all the forms. Which in some cases is literal—it's the arms wrapping around something. But it's also these other kinds of figures, like the snake. Or the garland of skulls around his wrist, and all the other encircling devices that you find throughout the sculpture. It actually has as much to do with the way you feel it in your own body. It doesn't feel like it's a hard, stone form. In fact, everything is exaggerated so that it almost looks inflated.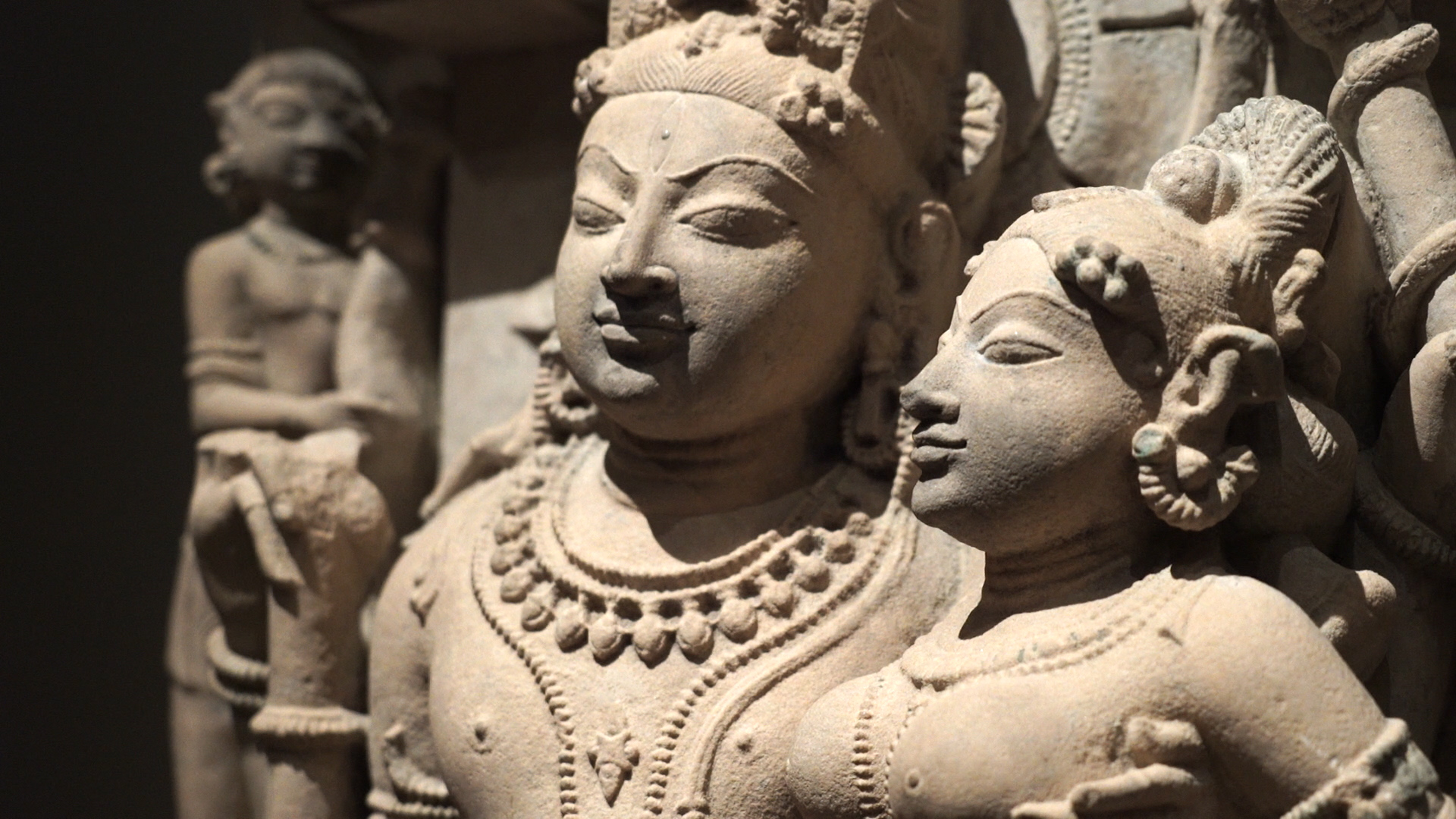 What ideas, for your own work, do you take from this sculpture?
My own work is about interacting, seeing something as a threshold or a membrane or a skin between inside and outside, or between something that is spacious and something that is objective, so I get this kind of contradiction in the work. To me, the whole point of sculpture, most of the time, is that it creates something that is alive in a kind of improbable way. Sculpture is a thing you bump into, that you relate to with your body. So sculptures are always good in creating this self-awareness we have about our own physicality, and about how it is that we are alive or not alive, or how it is that we are fixed, or how it is that we are heavy. When I see this kind of work it always gives me this sense of how lively something can be. This is one of my favorite galleries in this museum, and I think [Shiva's Family] is the most complicated thing in the gallery, and also the most voluptuous. It's the most sensuous kind of full. It actually takes something that is inert, opaque, and heavy, and brings it to life.
Shiva's Family is on view in the Ahmanson Building, Level 4. The conversation was edited and condensed for clarity.