Catherine Opie's photography is extraordinary for the range of its gaze, taking in our institutions and fringes, icons and outcasts, rituals and taboos. Her landscapes, portraits, still lifes, and interiors are, collectively, a profound document of contemporary America, and have been the focus of many solo exhibitions, including, at LACMA, Catherine Opie: Figure and Landscape (2010) and Catherine Opie: O (2016).
For Artists on Art, LACMA's online video series featuring contemporary artists speaking on objects of their choice from our permanent collection, Opie selected Thomas Eakins's Wrestlers (1899). Today, she speaks more about her connection to this work.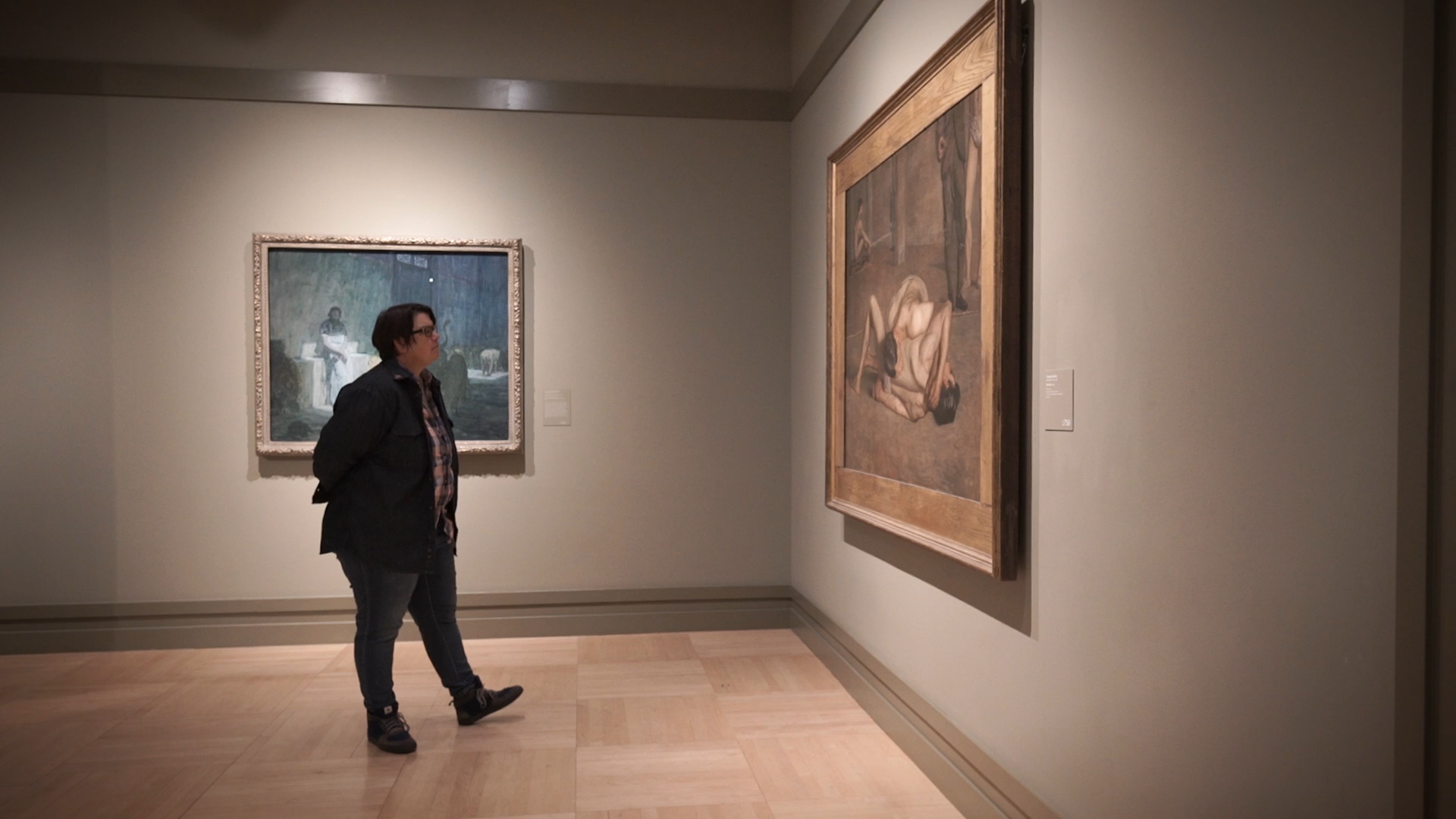 Thomas Eakins is known to have used photographs to make his paintings, including Wrestlers. As a photographer, how do you relate to this painting?
I always talk to my students about "be aware of the edges." I think it's kind of crazy that everybody ends up putting things in the center of the frame. And certainly the wrestlers are centered, but they are lower-centered, they are grounded. Within all of his work, there's an awareness of composition that feels very akin to how I think about creating images and how I frame photographs. 
How else does Wrestlers, as a painting, speak to the challenges of "making a picture" or "capturing an image," to borrow photographic parlance?
Well, the light is really subdued. It really feels like window light coming in, especially that figure in the shadows. There are no deep, harsh shadows. Shadow is represented, but the shadows are very subtle. I always looked at Eakins in terms of a palette of colors. At the time, the invention of color photography hadn't come about—he was very invested in black and white. His color is all about the world in terms of how he wants to describe it.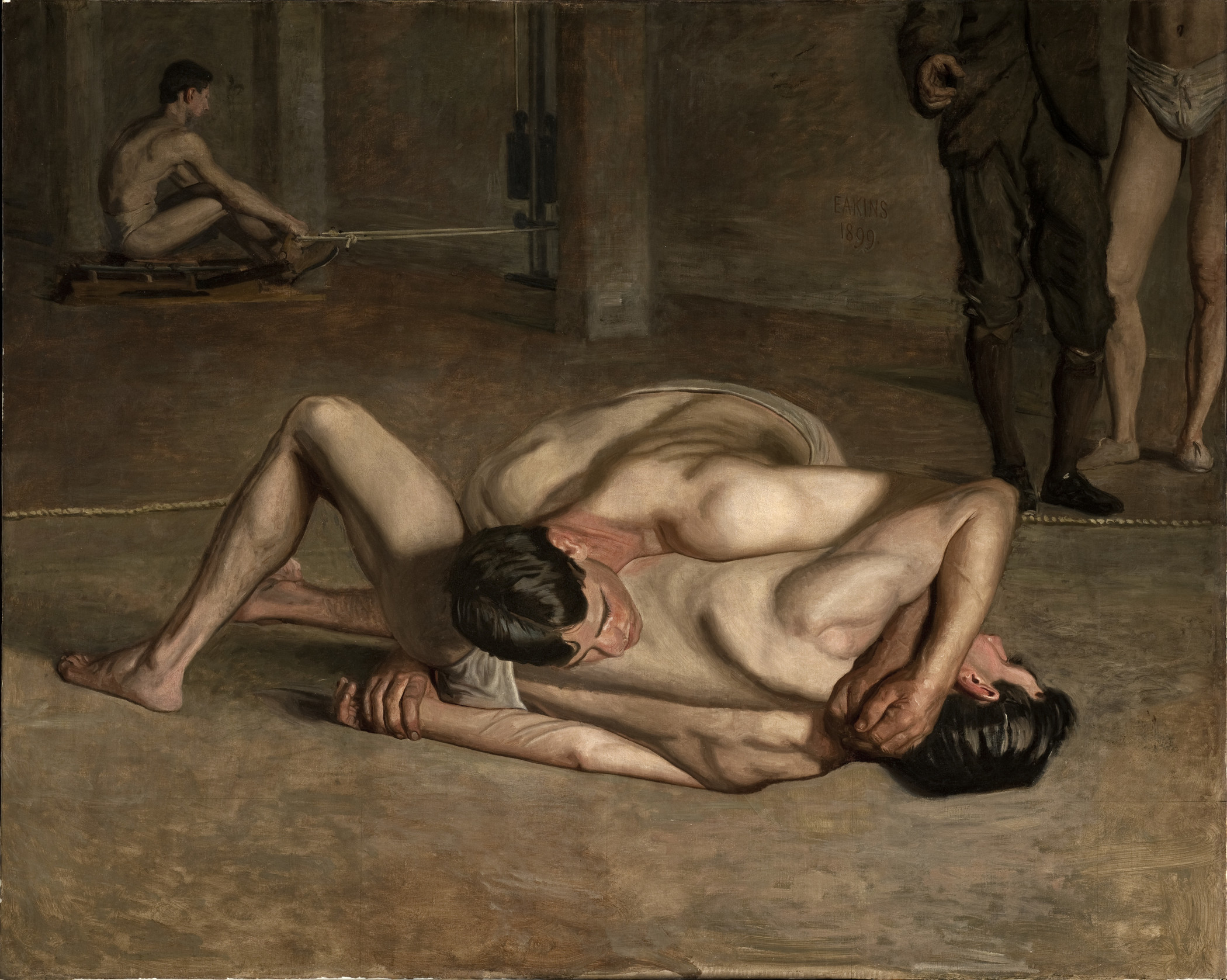 You've mentioned before that this painting made a deep impression on you as a child growing up in Ohio, when you saw it at the Columbus Museum of Art. What is about Eakins that has held your interest over the years?
This particular painting I'm very endeared to. I always believe in compassion and I always believe in looking at figures in terms of ideas of landscape and what it is to bear witness. Sometimes this work is discussed in terms of Eakins's queering of the image. But I also feel that this is about male kinship.
Wrestlers, then, is a scene of relationships among men?
You have this figure toward the right corner with another kind of male figure in the background, possibly watching the wrestling, waiting to wrestle. You have the coach kind of pointing the finger, and you can imagine the voice of telling them how to hold one another. One of the things that that is so tender about this painting is that even though the faces are flushed, the body isn't flushed. . . . Even though it's wrestling, it feels like this tender hold.
Thomas Eakins's Wrestlers is on view in the Art of the Americas Building, Level 3. The conversation was edited and condensed for clarity.