Twenty-Minute Family Guides give fun prompts for families to learn about art and practice ways of looking that are playful and open-ended. 
Let's go on a journey and travel to Egypt! First you will need to pick up an Art Tote from a Ticket Office on campus. Art Totes have touch objects and a helpful bilingual Spanish/English looking/activity guide. Simply leave a photo ID in exchange for it. You will get it back at the end of your trip.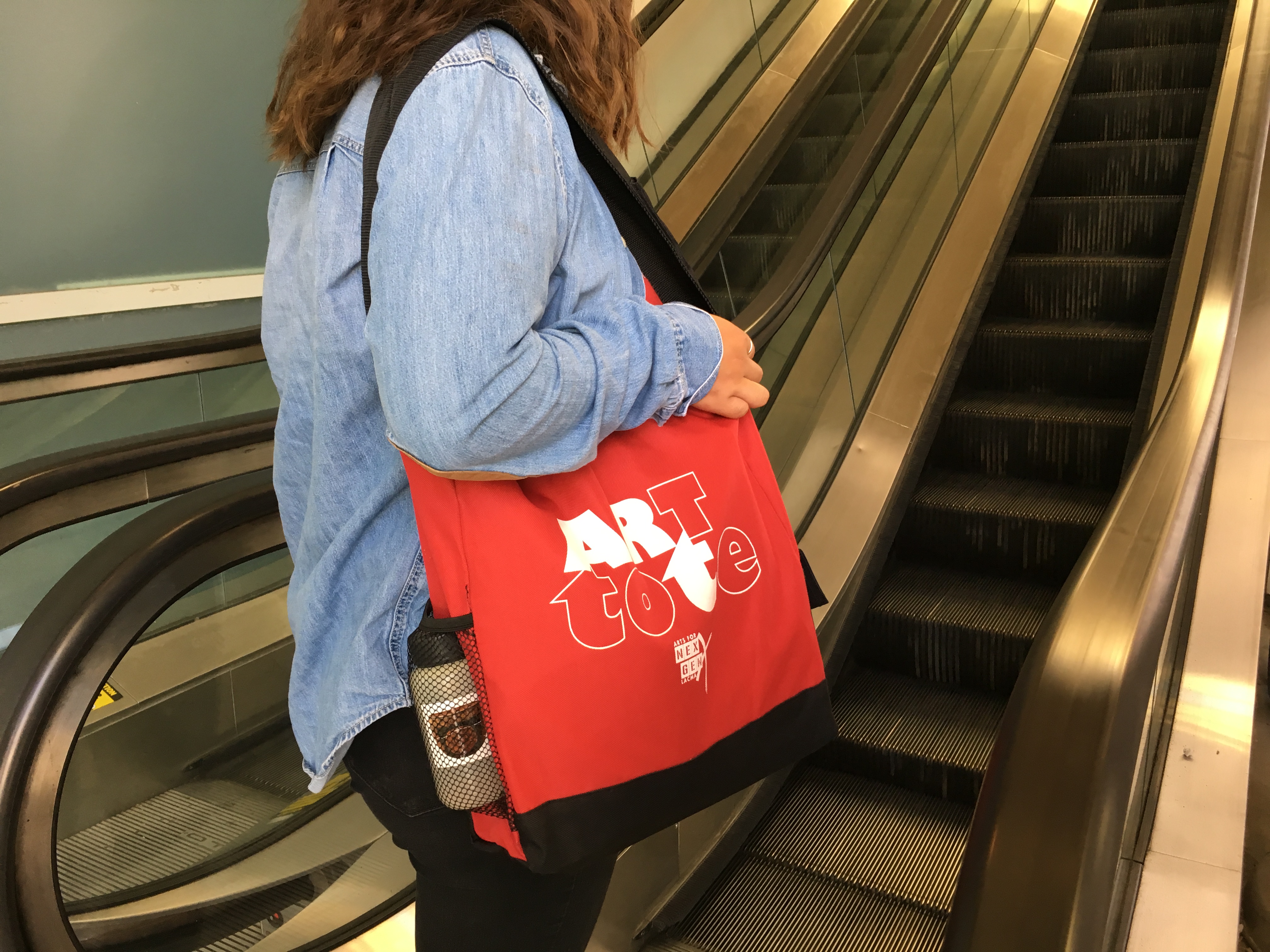 Walk over to the Hammer Building, Level 3. Find the hidden escalators to the left of the Ticket Office and take a ride up! This would be a perfect time to remind your group about the rules of the museum.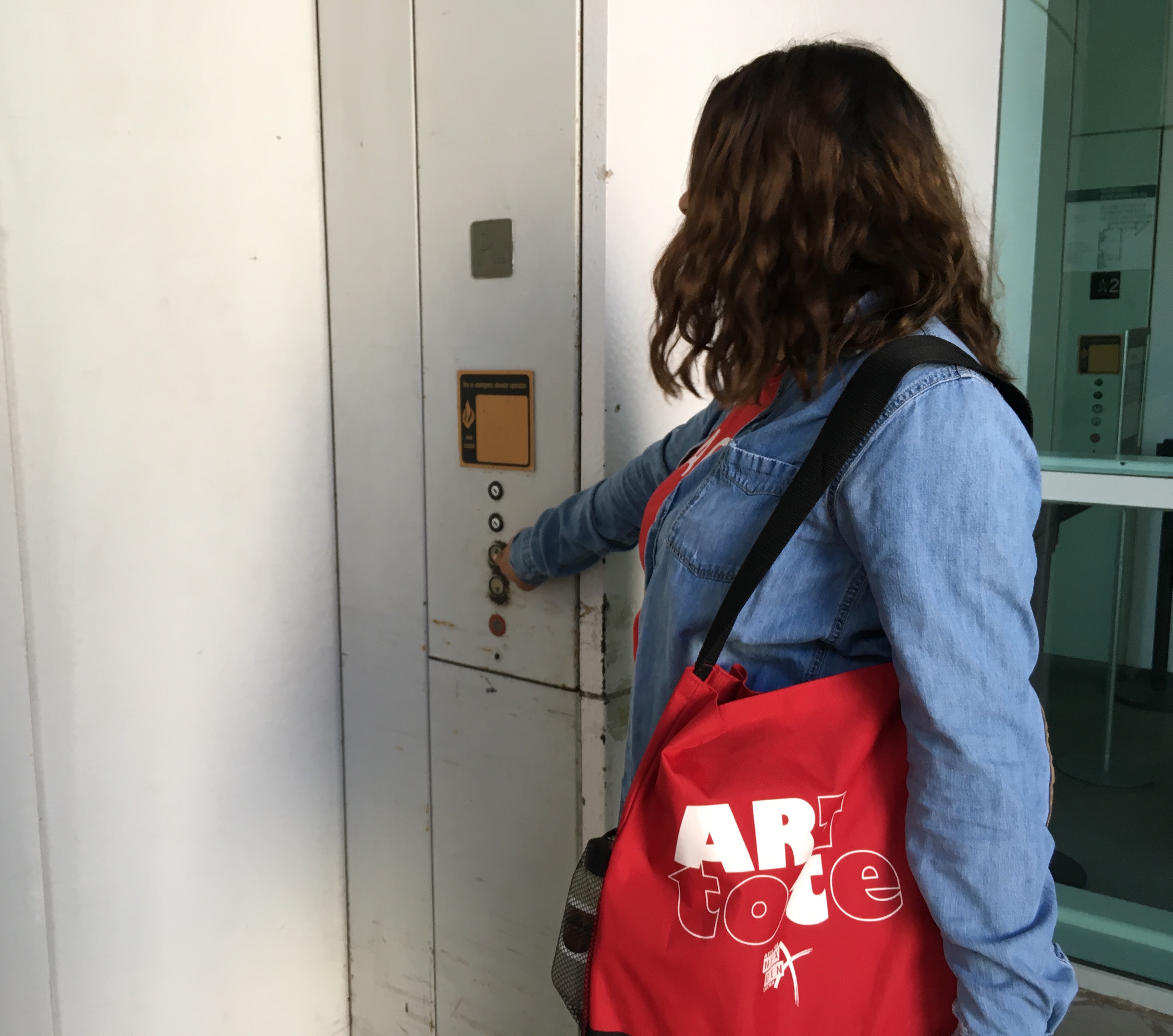 If your group has strollers or wheelchairs, take the outside elevator in front of the Art of the Americas Building to Level 3 and cross the bridge. The Egyptian galleries are through the black glass doors.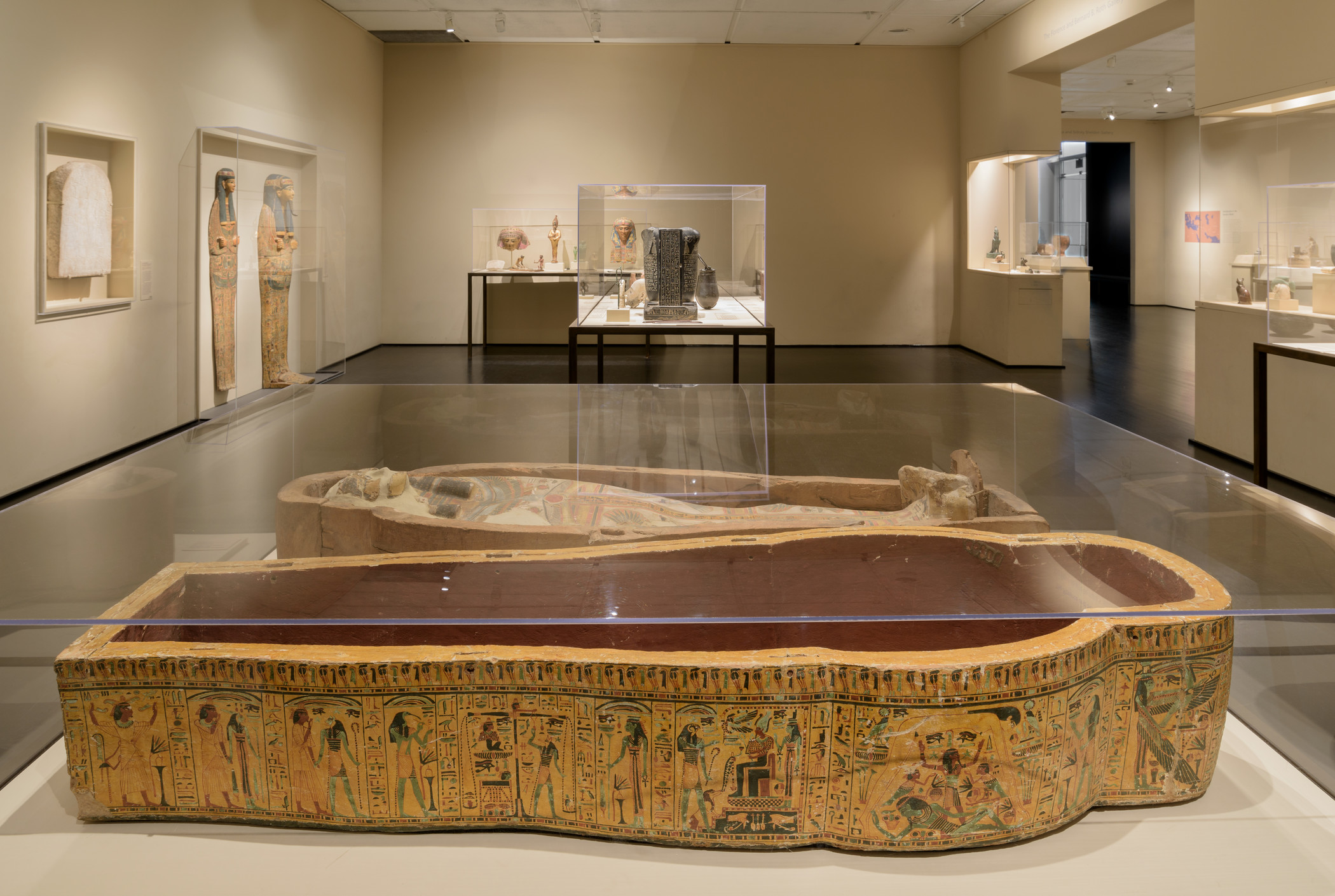 Walk into the second room of the galleries and look for the rectangular glass case in the middle of the room.
This is a coffin, or sarcophagus. Take your time to walk around the coffin (be careful not to touch the glass case). Notice that one box is covered in pictures, stories of creatures and animals. The other box holds the person who once was in the sarcophagus. Ancient Egyptians, who lived thousands of years ago, believed that these figures were gods with powers. Each creature helped the person inside the sarcophagus travel to the afterlife.
Now it's time to sit on the floor and look for clues on the side of the coffin to learn more about ancient Egyptians' beliefs. 
Find the main figure holding hands with Bastet (gods usually have animal heads). Bastet was a goddess of ancient Egypt and her head was similar to that of a cat. She takes the hand of the human figure and leads them to the afterlife. 
Now we invite you to reach into your Art Tote and look for the activity that relates to the coffin. Have fun and follow the prompts.
Use the Art Tote to explore more works of art in LACMA's galleries. Not all works of art featured are currently on view but feel free to modify the activities and apply them to works you do come across.
Join us on July 16, 23, and 30 for Andell Family Sundays. Drop-in any time between 12:30 and 3:30 pm for artist-led workshops and bilingual tours of the Egyptian galleries!