Inside Sarah Charlesworth: Doubleworld you will find, well, another world . . . a room in the middle of the exhibition designed to open the door—or, more accurately, crack the files—on the artist's practice.  I was given the exhilarating yet daunting opportunity to pore over the many elements within Sarah Charlesworth's studio (she died in 2013), to see if our exhibition could benefit from having a literal bit of her incorporated into the presentation. In museum-speak, these elements that became part of her archive are called "ephemera"—as if the vital components that make up an artist's lifetime of work could be reduced to such. They are, in fact, the ingredients she used daily, in her pursuit of ideas that then became finished works of art.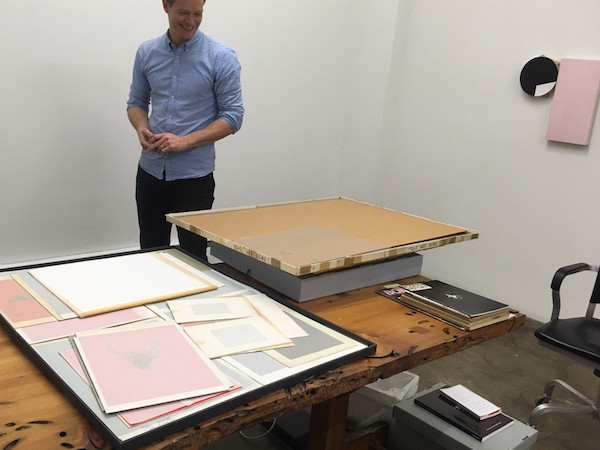 Sarah's practice involved mining the universe of imagery already at play in the world. We use the terms "visually saturated" and "visual literacy" quite frequently now, but at the start of her career, in the late 1970s, Charlesworth was already focused on the fact that photography was predetermining our experences of . . . everything. And so she started picture files on . . . everything.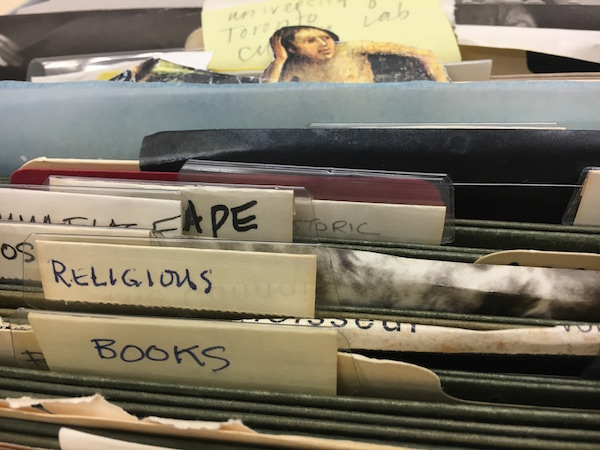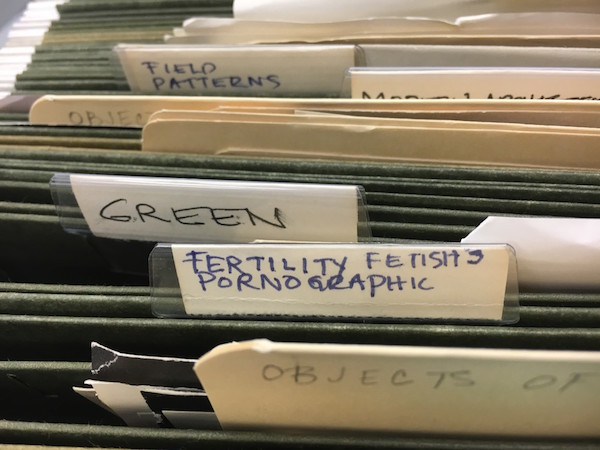 I had several sessions digging through her idiosyncratic photo "mapping" of the world, and teased out a but a few selections to attempt to show how she processed raw, existing images into her own statement, her own inquiry.  Some of my messy moments . . .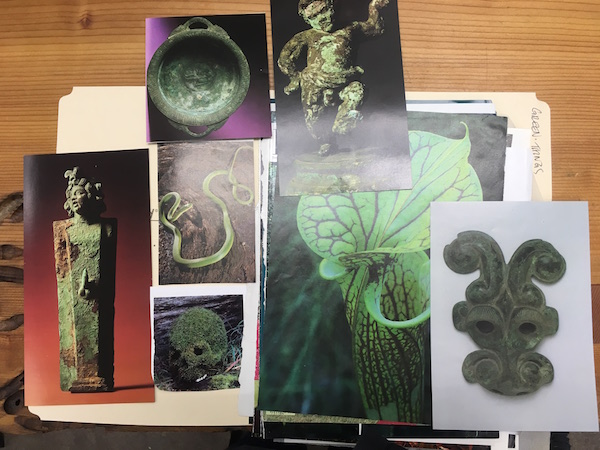 became formal presentations (sorry, Green didn't make the cut).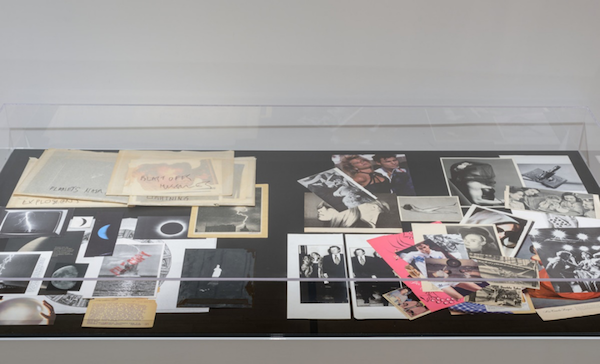 My hope is that they're not too perfect, and that they still relay a sense of the openess she retained while working through concepts.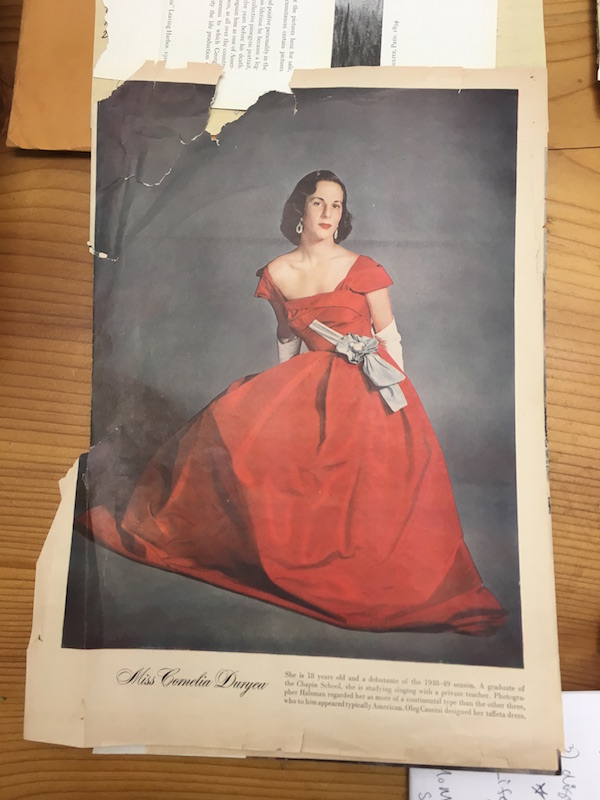 This above image, torn from a vintage women's magazine, has its ragged edges neatly tucked in and only a red gown appears in the right corner of the display case, hinting at a repeating theme of the disembodied figure (such as in the work entitled Figures, below, from our collection). 
Despite this link, my goal was to have none of the final "paste-ups" in this room be examples of works on view in the galleries proper—that would be giving away too many secrets!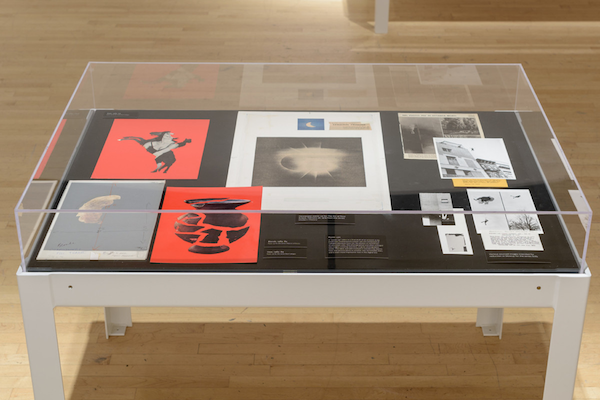 This leads me to admit I have a love/hate relationship with this very idea of sharing all the messy bits of an artist's practice, aka the ephemera or archival material. If the artist is successful, the finished work must be able to say something that the isolated parts simply cannot, right? So why show it? In Sarah's caseshe was influential in her critical writing practice, her teaching career, and as an artist with 30 years of work. To do all those aspects justice, I fell more in love (than not) with every reveal. Enjoy some highlights!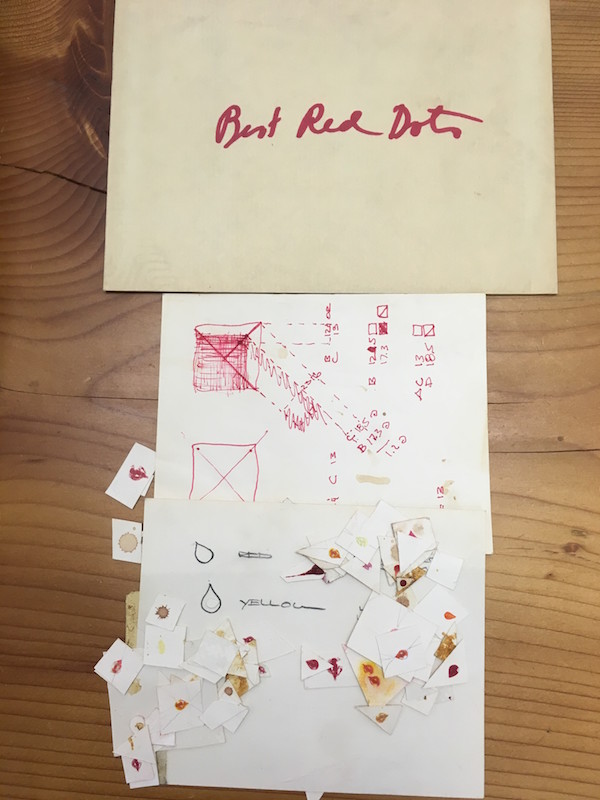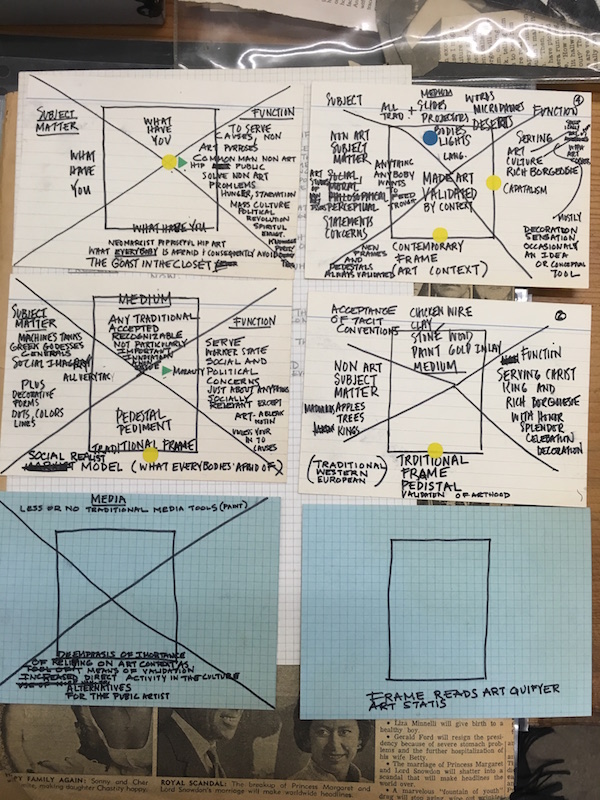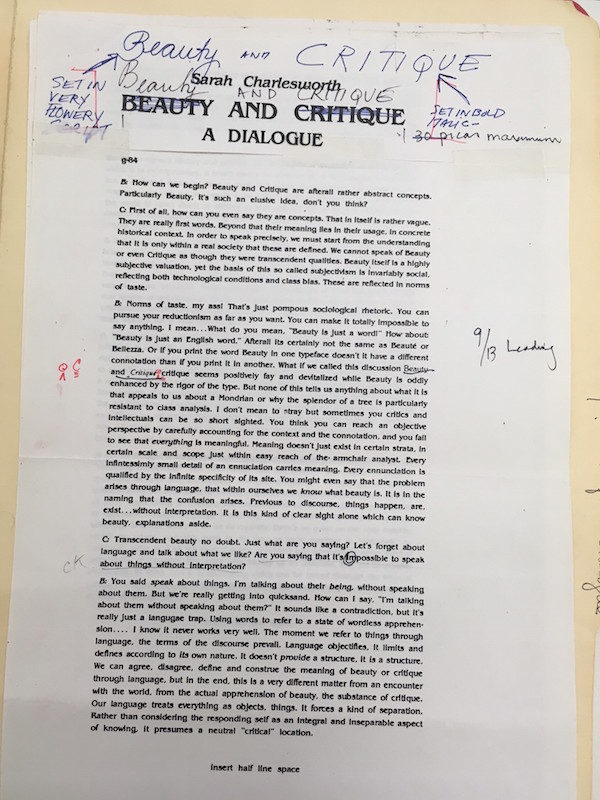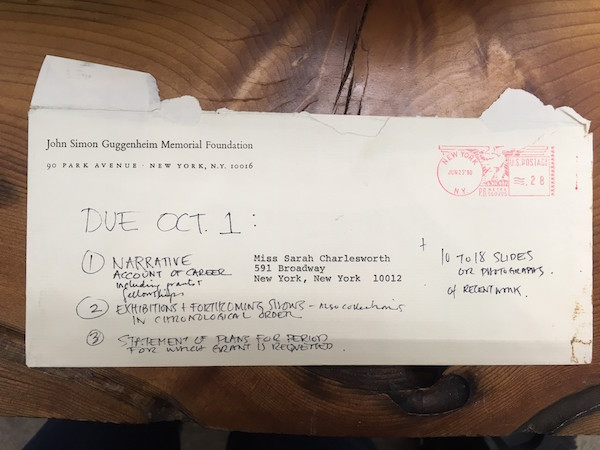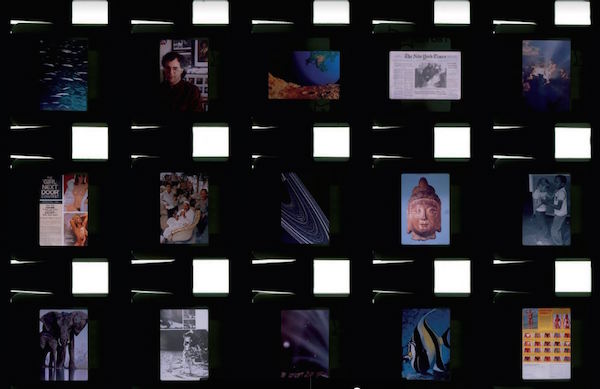 Visit Sarah Charlesworth: Doubleworld in the Art of the Americas Building through February 4, 2018.