Today is Martin Luther King, Jr. Day, and LACMA's first Target Free Holiday Monday of 2018! Visitors of all ages are invited to a free day at the museum, with bilingual tours, art workshops, and live music with Diana Purim & Eyedentity at 12:30 and 2:45 pm. This musical collective, composed of Diana Purim and Krishna Booker, performs a wide variety of styles such as Hip-Hop, Trip-Hop, Acid Jazz with Funk, R&B, Afro-Brazilian, and Latin, causing the music to take some exciting journeys in its live medium.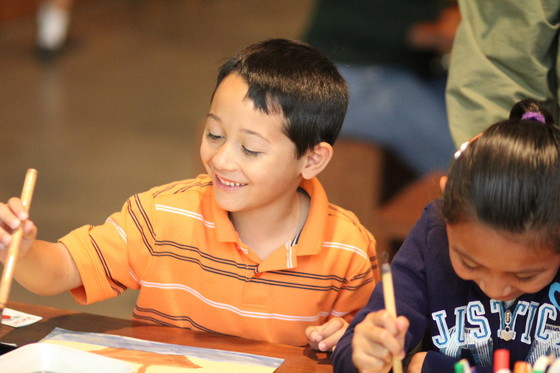 Visiting with family? Stop by the Boone Children's Gallery, where you can explore the art of East Asian brush painting. Friendly and helpful staff introduce painting techniques, offer tips, and even provide high chairs for very young artists. Sit at communal tables in this fun, family-friendly, and resourceful place to relax, create, and make new friends! Tickets to the Boone Children's Gallery will be timed and distributed on a first-come, first-served basis. You can pick up your free ticket in the Boone Children's Gallery today; timed tickets allow for a 30-minute visit.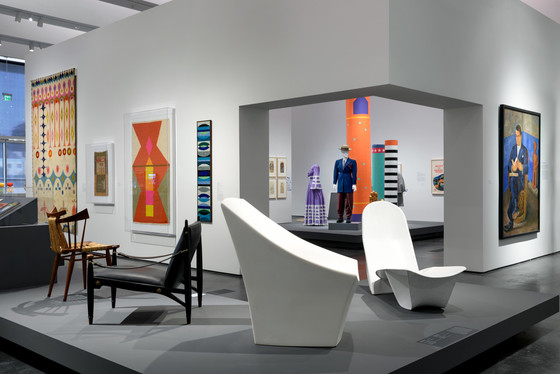 Do a deep dive with various tours about our collection and exhibitions. Learn more about the Ardabil Carpet, a spectacular Persian carpet dating to the first half of the 16th century, and its fascinating history before and after they left Iran. Explore several related artworks and discover new connections. Check out the breadth and depth of Latin American art, from ancient Mesoamierca and the Colonial period to the present. Learn more about modern and anti-modern design movements that defined both California and Mexico throughout the 20th century.
And be sure to check out our exhibitions, from Painted in Mexico, 1700–1790: Pinxit Mexici to Richard Prince: Untitled (cowboy) to Atmosphere in Japanese Painting. 
Target Free Holiday Mondays are made possible by Target.