In his 1435 treatise on painting, Renaissance humanist Leon Battista Alberti (1404–1472) famously linked the format of a painting to a window onto the world. Indeed, throughout art history we have been accustomed to looking at rectangular paintings in rectangular frames, an experience we may take for granted. Yet modern artists grappled with this problem, finding different ways to distance their paintings from Alberti's Renaissance ideal. Carmelo Arden Quin's trademark irregular-shaped canvases offer one alternative to this traditional view, achieving what the artist described as "pure creation."
Born in Uruguay, Arden Quin (1913–2010) created his first irregular-shaped painting in 1935, shortly after meeting Joaquín Torres-García (1874–1949), who had recently returned to Montevideo from Europe, bringing with him ideas for creating a new universal, abstract art. Arden Quin moved to Buenos Aires in 1940, where he played a seminal role in introducing geometric abstraction. He edited and contributed texts for the inaugural (and only) issue of the magazine, Arturo, which included an essay by artist Rhod Rothfuss (1920–1969) titled "The Frame: A Problem of Contemporary Art (El marco: un problema de plástica actual)." In it, Rothfuss argued against the "window concept" and for a frame that "is rigorously structured according to the painting's composition" so that a "painting should begin and end with itself." Despite the magazine's short-lived run, it was highly influential, launching several movements of abstract art in Argentina. Along with Gyula Kosice (1924–2016), in 1946 Arden Quin and Rothfuss founded Madí, a group dedicated to redefining the traditional limits of art. After the group split in 1947, Arden Quin moved to Paris and initiated Madí International there.
Painted in 1956, Plan Bleu belongs to Arden Quin's Parisian extension of Madí. The canvas boasts 12 sides and no right angles, exemplifying the Madí interest color, geometry, flatness, and movement.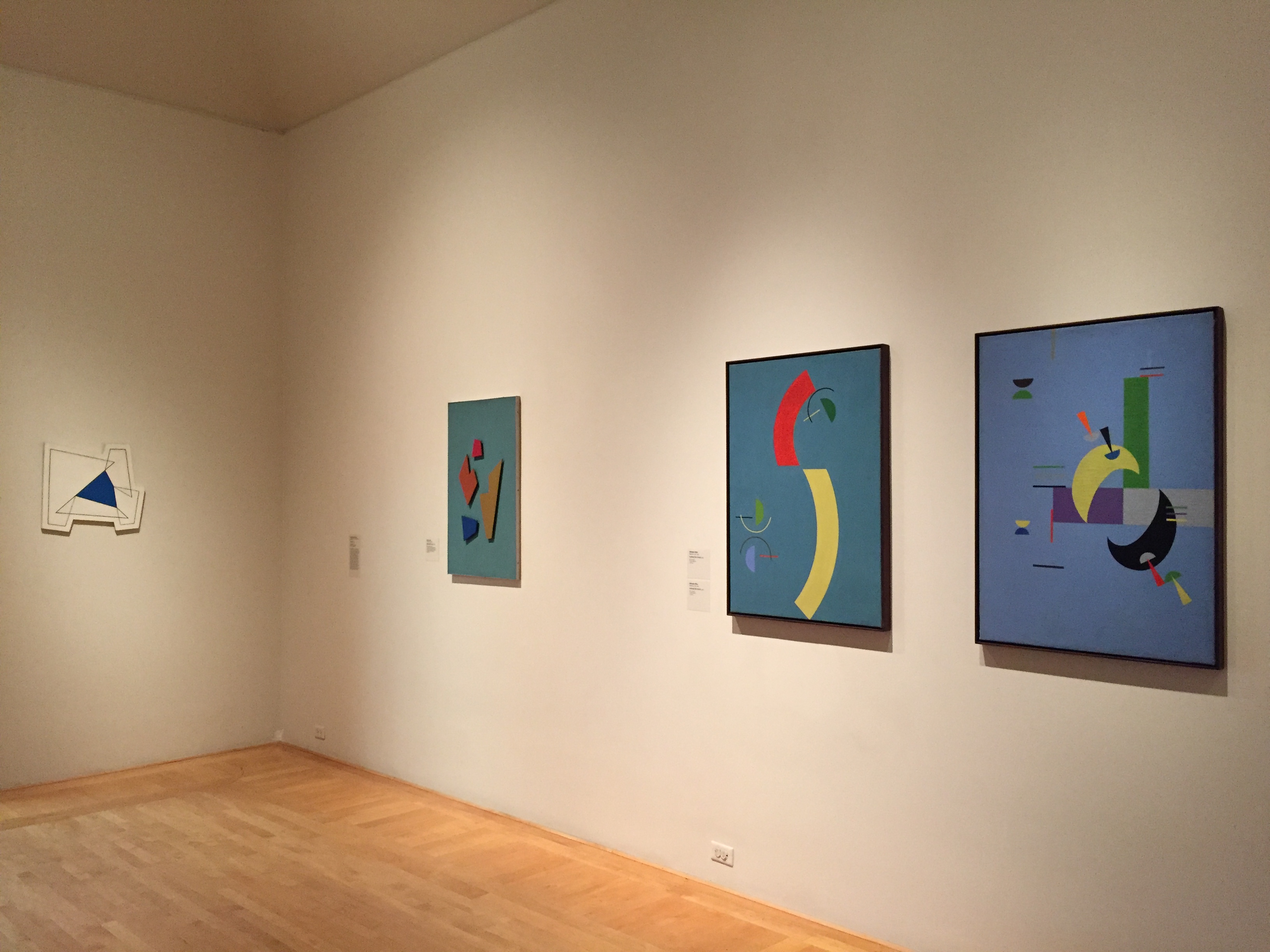 Plan Bleu was selected by Ilona Katzew, curator and department head of Latin American art, for this year's Contemporary@LACMA, the museum's international acquisition group devoted to contemporary art. During the annual meeting, members voted unanimously to acquire the painting, which is a testament to Arden Quin's pioneering role in the development of international geometric abstraction. Now you can visit Plan Bleu at LACMA, where it joins the museum's growing holdings of postwar art from Latin America.
Plan Bleu is on view in the Art of the Americas Building, Level 4.
Reproduction, including downloading of Carmelo Arden Quin works is prohibited by copyright laws and international conventions without the express written permission of Artists Rights Society (ARS), New York.