DAPPER DAY + LACMA returns! Step out in style at LACMA on Saturday, June 9, as we celebrate the vibrant exhibition David Hockney: 82 Portraits and 1 Still-life. It's a day and night full of art, fashion, film, music, and dancing. From vintage-inspired classics to chic, contemporary looks, you're invited to bring your own style to the party.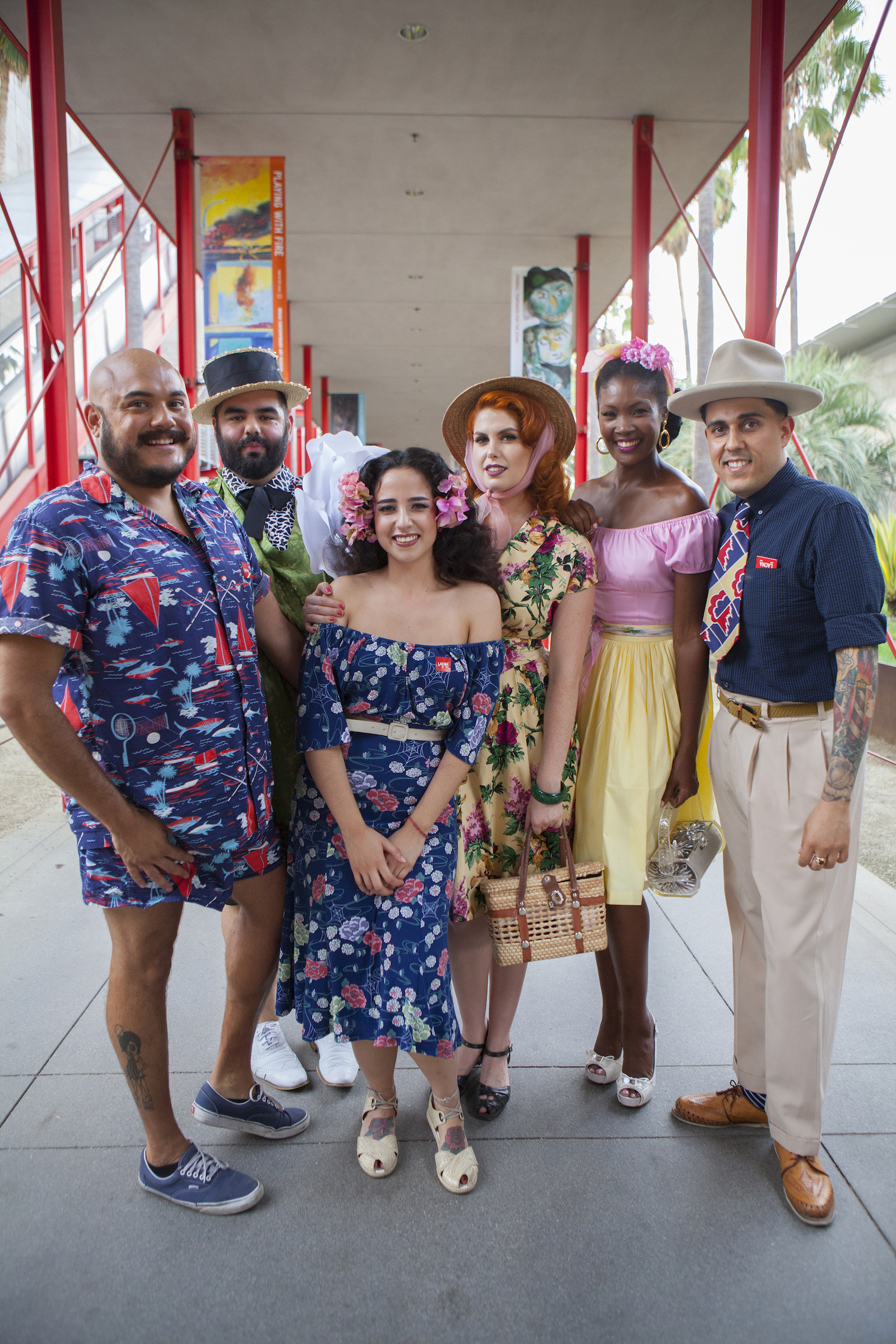 Dapper dress encouraged! Chic attire is welcome, from vintage-inspired classics to contemporary looks. Need inspiration? Check out images from last year's DAPPER DAY + LACMA event.
For the first time at the museum, shop a refined selection of vendors including classic, fun, and vintage fashions and accessories at the DAPPER DAY® Marketplace at LACMA. Spend the day browsing art in the galleries and shopping for new looks at booths in L.A. Times Central Court. A variety of vendors will have stylish and exciting items for sale. Bag check will be provided by LACMA.
Started in 2011 by L.A. artist Justin Jorgensen, DAPPER DAY® Events celebrate refined style from yesterday and today with elegant outings to museums, Disney Parks, and more, in L.A., Orlando, and Paris.
Visit our FAQ page for more information on DAPPER DAY + LACMA, and see you on Saturday!