Curators of the exhibition To Rome and Back: Individualism and Authority in Art, 1500–1800 collaborated with Mark McNeill, aka Frosty, from the L.A. music collective dublab to create a playlist that would capture the mood of the exhibition. The collaboration resulted in an audio experience that facilitates looking, wondering, and imagining what Rome was like in times past. Visitors are invited to walk through the galleries listening to the playlist and are hopefully reminded that Rome has many layers —ancient, renaissance, baroque, modern—and that to walk through Rome (and the exhibition) is to meditate on the various ways in which these layers surface and recede.
We asked Mark to share a little about his work with dublab and the projects he works on with LACMA.
Tell me a little about dublab—how did it get started, what is its focus, and what is your role?
dublab is a non-profit Internet radio station and sonic exploration collective based in Los Angeles. We launched in 1999 to share wide-spectrum music with adventurous listeners around the world. We broadcast daily from our studio in Los Angeles, providing a platform for over a hundred resident DJs and talented guests to freely share music that moves them. dublab's programming has expanded to include the production of art exhibits, films, themed events, and record releases. We have international broadcast affiliates in Germany (dublab.de), Japan (dublab.jp), and Spain (dublab.es).
I co-founded dublab 19 years ago with an optimistic outlook and ambition to elevate listening experiences. After 16 1/2 thrilling years of serving as the organization's executive director I stepped out of that role to attend the University of Southern California's arts journalism master's program. Since then, I've served in the capacity of dublab spirit guide, focusing on big-picture projects, hosting radio programs, and producing special projects for this singular platform.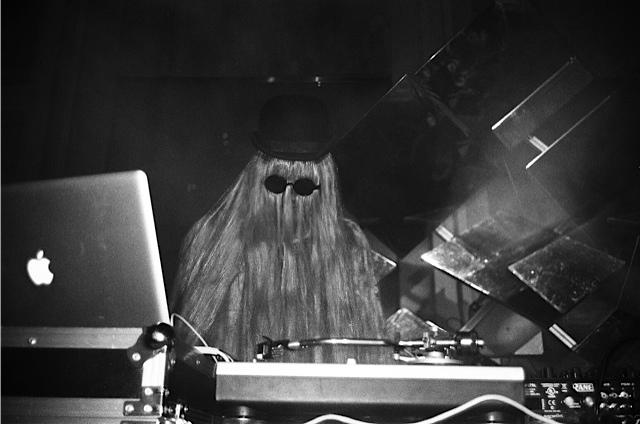 What kind of projects have you worked on for LACMA? 
LACMA has been an incredible programming partner over the years. Beyond DJing in conjunction with various exhibitions and special events (playing records in head-to-toe hair as Cousin Itt for a LACMA Halloween party was especially fun), I've had the pleasure of co-producing several large scale dublab happenings at LACMA under the titles "Listen to Art." (2011 event/2012 event) These campus-wide activations have included site-specific performances of ascending and descending tones for the Barbara Kruger elevator, responsive participatory DJ stations, micro-power radio broadcasts on the Smidt Welcome Plaza, sub-frequency installations for Richard Serra's Band sculpture, stone-derived music performances to accompany Michael Heizer's Actual Size and more.
Recently I served in the capacity of music supervisor for a documentary film about the tiny but powerful egg-shaped art space NuMu and its journey from Guatemala City to LACMA for the Pacific Standard Time initiative.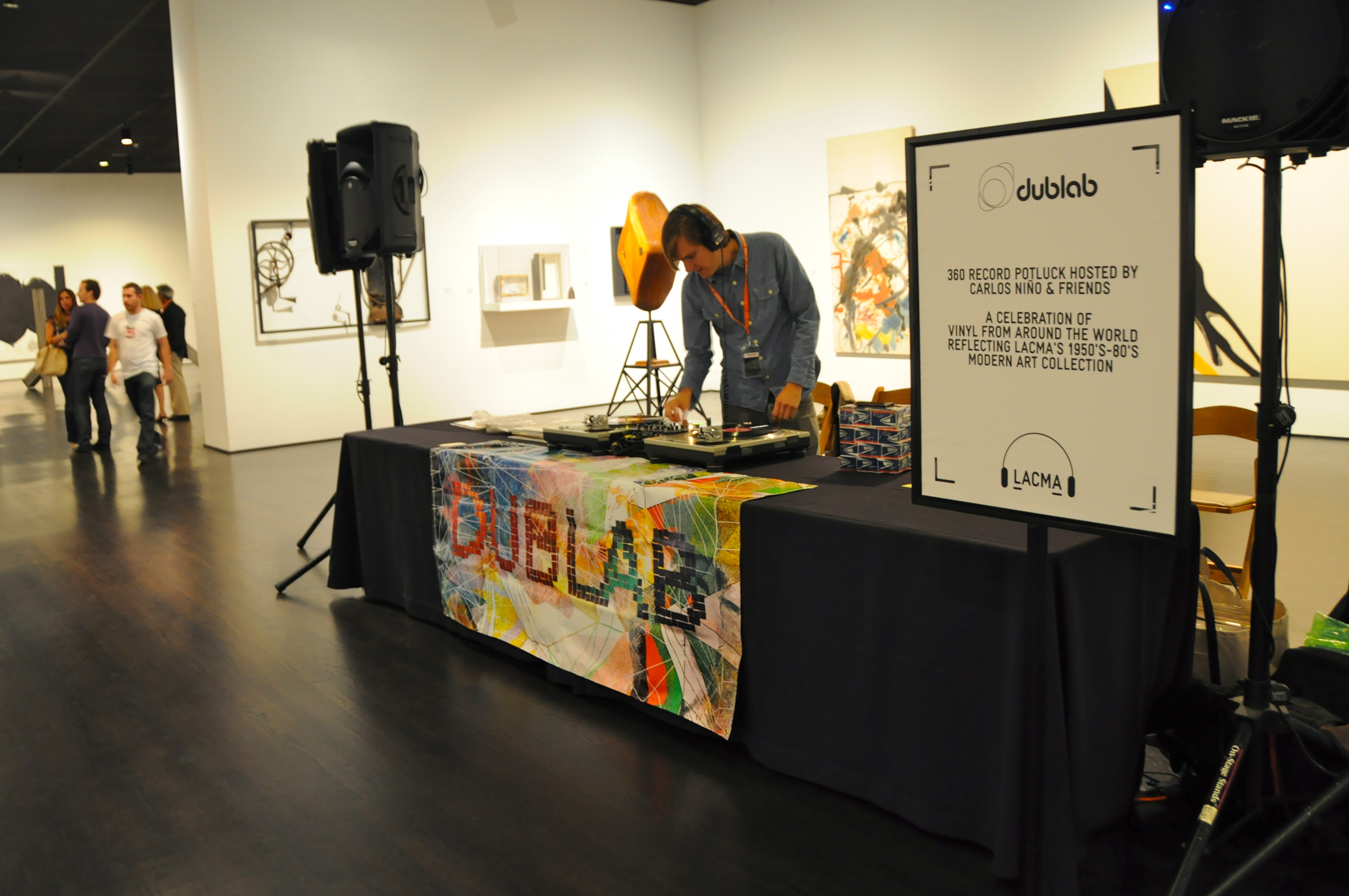 What do you think music adds to the museum experience? 
Museum visitors are by and large creative people eager for deeply engaging experiences. Through immersive music offerings you can provide catalysts for transcendent moments in museum spaces. Art engages much more than merely visual; it encompasses the full sensory spectrum. Activating sound elements brings forth new possibilities for illumination.  
Several years ago I had the opportunity to collaborate with my dublab colleague Jake Viator to score LACMA's Art of the Pacific collection. Our audio collage was presented in surround sound within the gallery space. Our intention was to animate the collected artifacts by providing a musically authentic, sea-sprayed experience for visitors as they moved through the gallery. You can listen to an archive of our mix: Frosty & Lavenders score Art of the Pacific
Tell me about your process for creating the playlist for To Rome and Back. 
I wanted to let the vibe lead the way. The music I chose was all about enhancing the overall atmosphere of the exhibition. My intent was to craft a complementary sonic field that would be reflective of the body of work shown, but not obvious in its origin. I didn't want to make an all-Italian music mix but rather show how sound, even if not purpose-built for the work on display, can create magical moments through unexpected connections. Just as the exhibition features many non-Roman artists who were inspired by the city, most of my soundtrack was focused on illustrating the spirit of that space and time through sound from the wider world.
I began the process by prompting the exhibition curators to provide a list of descriptive words that sprang to their minds as they considered the breadth of work in the show. From there I built a large batch of songs that we carved down into the final selection through thoughtful exchange as a team. 
What are some of your favorite tracks in this playlist?
I really love the worlds Julianna Barwick creates through her music. I included her song "Nebula," which, if you allow it to, will completely untether you from the physical place and set you adrift in the heavens. I also particularly love "Spinette" by Arp and Anthony Moore. It is super minimal but explodes with a kinetic energy that seems to roll on into infinity. 
What do you hope museum visitors will take away from listening to the playlist while walking through the exhibition? 
I hope that museum visitors will find themselves interfacing with the exhibition in a new light. I hope the music will pull them into an otherworldly headspace through which to engage with this specific collection. I want them to leave the gallery feeling that they have been transported by the merging of sound and vision. I also hope that some armchair travelers out there will choose to access this playlist wherever they are as a means of finding inspiration through vivid projections of Rome. 
What are you working on with LACMA next?
For the next Muse 'Til Midnight event on August 25 I'm collaborating with my friend Kamran V to produce a quadraphonic audio installation. We will be presenting an enveloping sound experience featuring music rarely, if ever, heard publicly. We're essentially offering attendees an opportunity to melt into music within the inspirational setting of LACMA.
Listen to the playlist inspired by To Rome and Back: Individualism and Authority in Art, 1500–1800 on Spotify.