The late 20th century was a tumultuous period for graphic design. Questioning the increasingly rigid rules of international style modernism, designers pressed for greater autonomy in their work. At the same time, dizzying advances in technology upended existing design and production processes. Far from the established New York design world, California became a haven for avant-garde designers, a hub of innovation in both discourse and practice.
West of Modernism: California Graphic Design, 1975-1995 demonstrates how designers asserted their ideas and identities through vibrant colors, typographic inventions, and layered imagery. Breaking away from the restrictive grids and restrained letterforms of their predecessors, they experimented with three-dimensional space and vernacular elements. Some contested the modernist notion that design should—or could—be neutral, and instead presented text in ways that conveyed the instability of meaning and intricacies of real communication. The resulting designs—complex, irregular, and dense, sometimes verging on illegible—set off controversies throughout the field.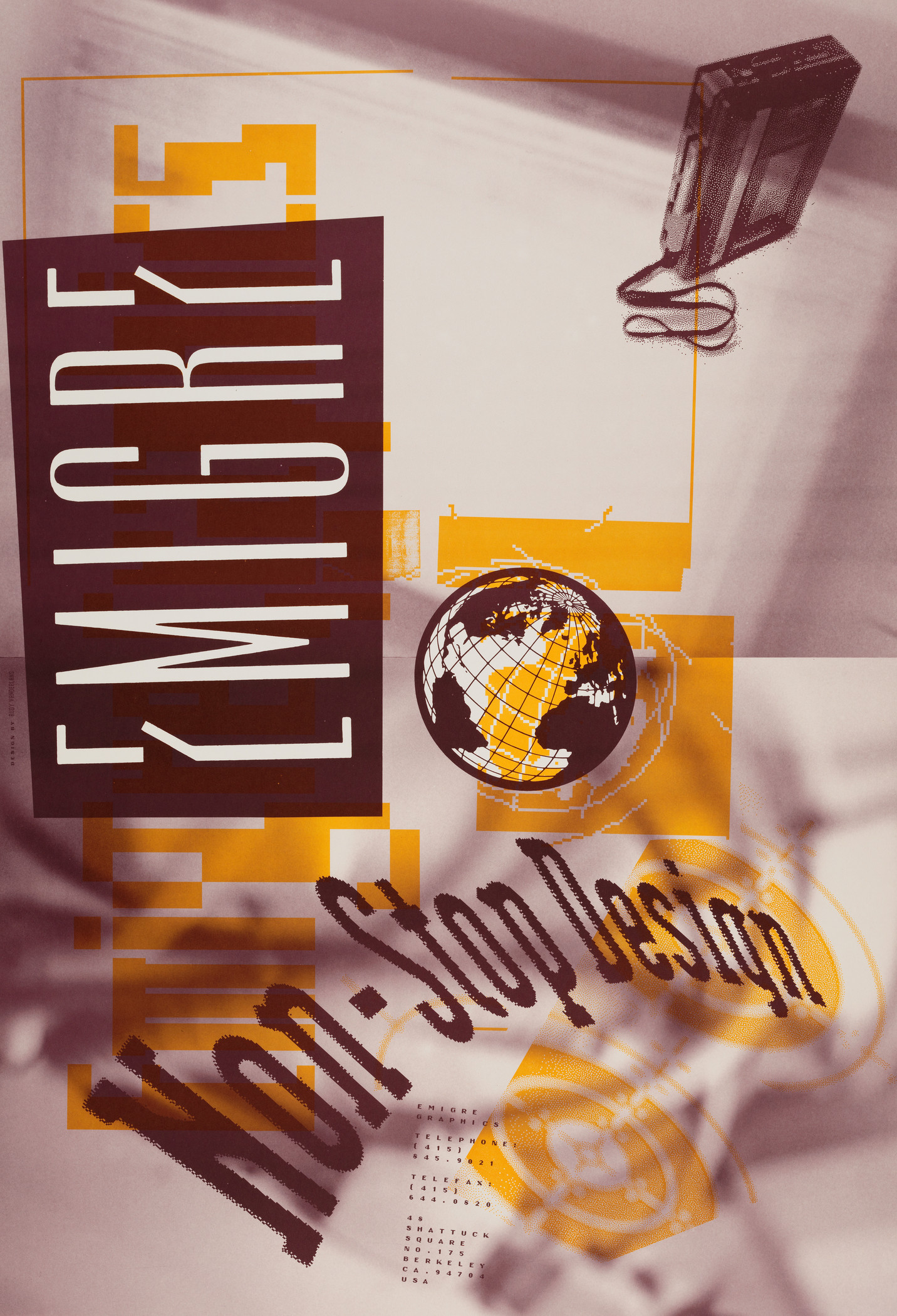 The introduction of the Apple Macintosh in 1984 accelerated these discussions. While some designers watched the rise of computers with trepidation or even scorn, others recognized that these tools could give them greater control over production and distribution. Pioneers like Los Angeles's April Greiman and the Bay Area firm Emigre, Inc. embraced digital design, emphasizing the jagged edges of bitmap letters and images in their work.
California's progressive design schools provided havens for experimentation, fostering dialogue and debate within the profession. Freed from the commercial imperatives, institutions like the California Institute of the Arts (CalArts) and the Art Center College of Design even served as clients for some of the most radical work.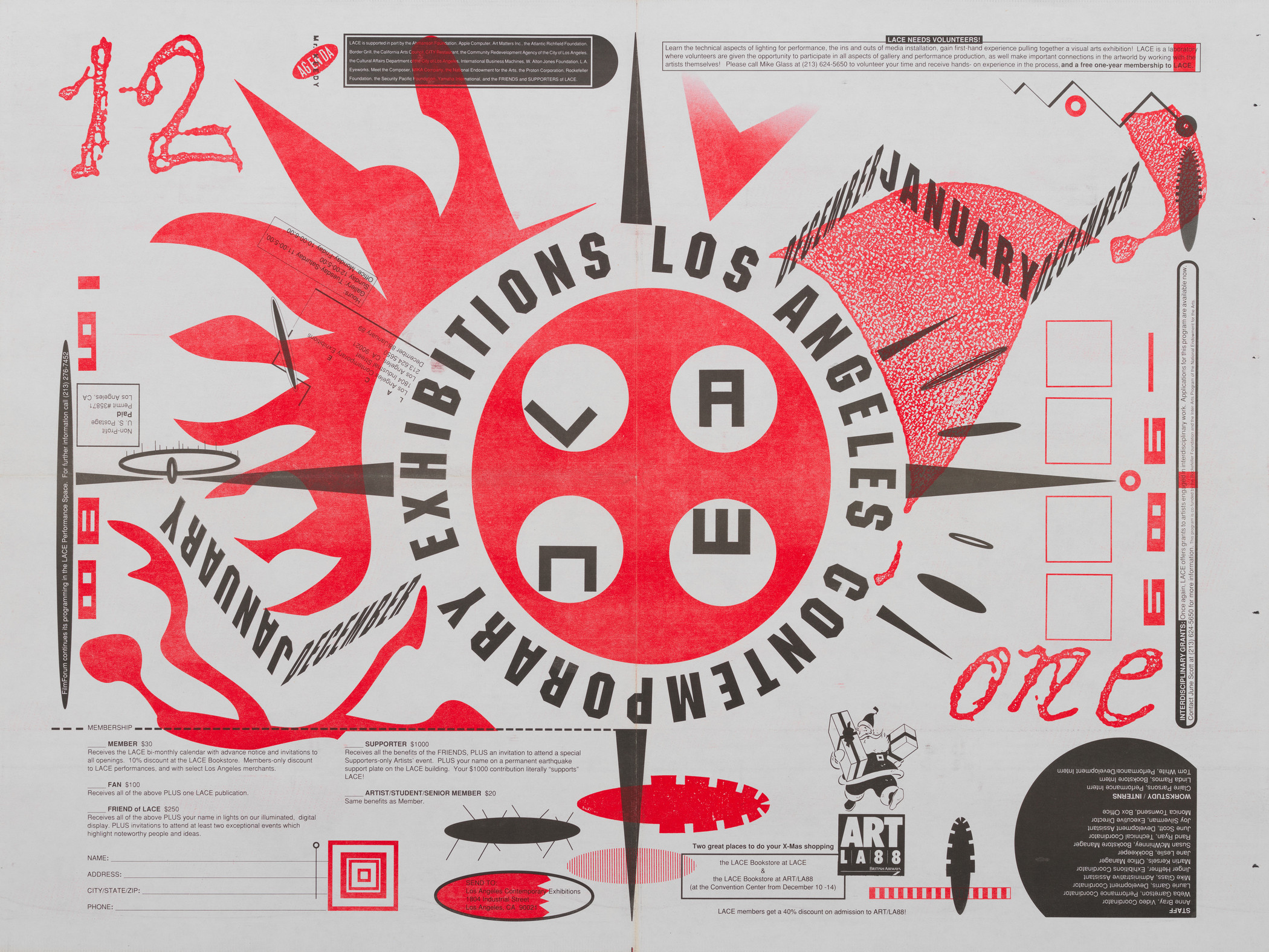 Opening September 30, 2018, West of Modernism: California Graphic Design, 1975-1995 examines these transformational decades through 31 posters and publications. Drawn exclusively from LACMA's permanent collection, the exhibition showcases recent acquisitions from the museum's graphic design initiative. 
On view in the Ahmanson Building, Level 2, through April 21, 2019.