This coming weekend marks the opening of Outliers and American Vanguard Art, a sprawling exhibition that pinpoints historical moments of upheaval during which the boundaries between professionally trained "mainstream" and self-taught artists have broken down. Spanning a century, Outliers presents trained artists who advocated for self-taught and vernacular expressions, from Charles Sheeler's affection for Shaker craftmanship to the affirmation of Southern self-taught art by Los Angeles-based John Outterbridge and Betye Saar. As exhibition curator Lynne Cooke has noted, artists have been "steadfast and persistent advocates [for the self-taught] without condescension or apology." Outliers also revisits a little-known history of exhibitions and institutional histories of museums such as the Museum of Modern Art and Whitney Museum of American Art. MoMA's first director Alfred Barr was a strident advocate for folk, vernacular, and self-taught art, and included examples in Masters of Popular Painting in 1938.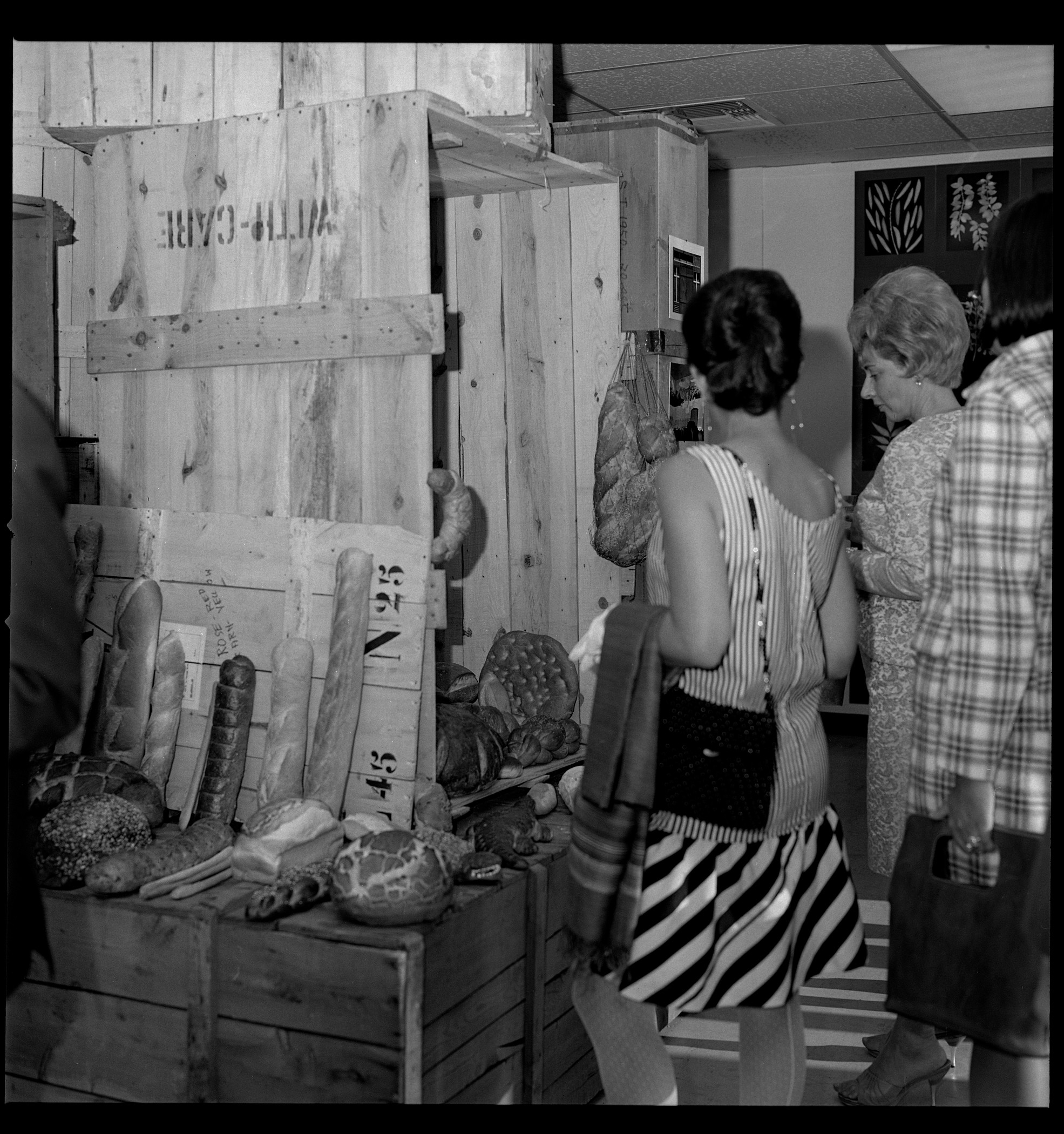 LACMA has a longstanding relationship with the content presented in Outliers, going back to the museum's early history at Exposition Park. In 1962, the Contemporary Art Council supported Simon Rodia's Towers in Watts: A Photographic Exhibition by Seymour Rosen. Folklorist, photographer, and overall enthusiast for material culture, Rosen captured amateur engineer and sculptor Simon Rodia in the culminating years of his three decade long solo construction of the Watts Towers. In 1966, LACMA invited Rosen back to curate an open-ended exhibition entitled I Am Alive that according to his L.A. Times obituary energized the galleries with "shipping crates with found items including a smashed can, bread, light bulb filaments and a National Geographic magazine opened to a story on cave drawings."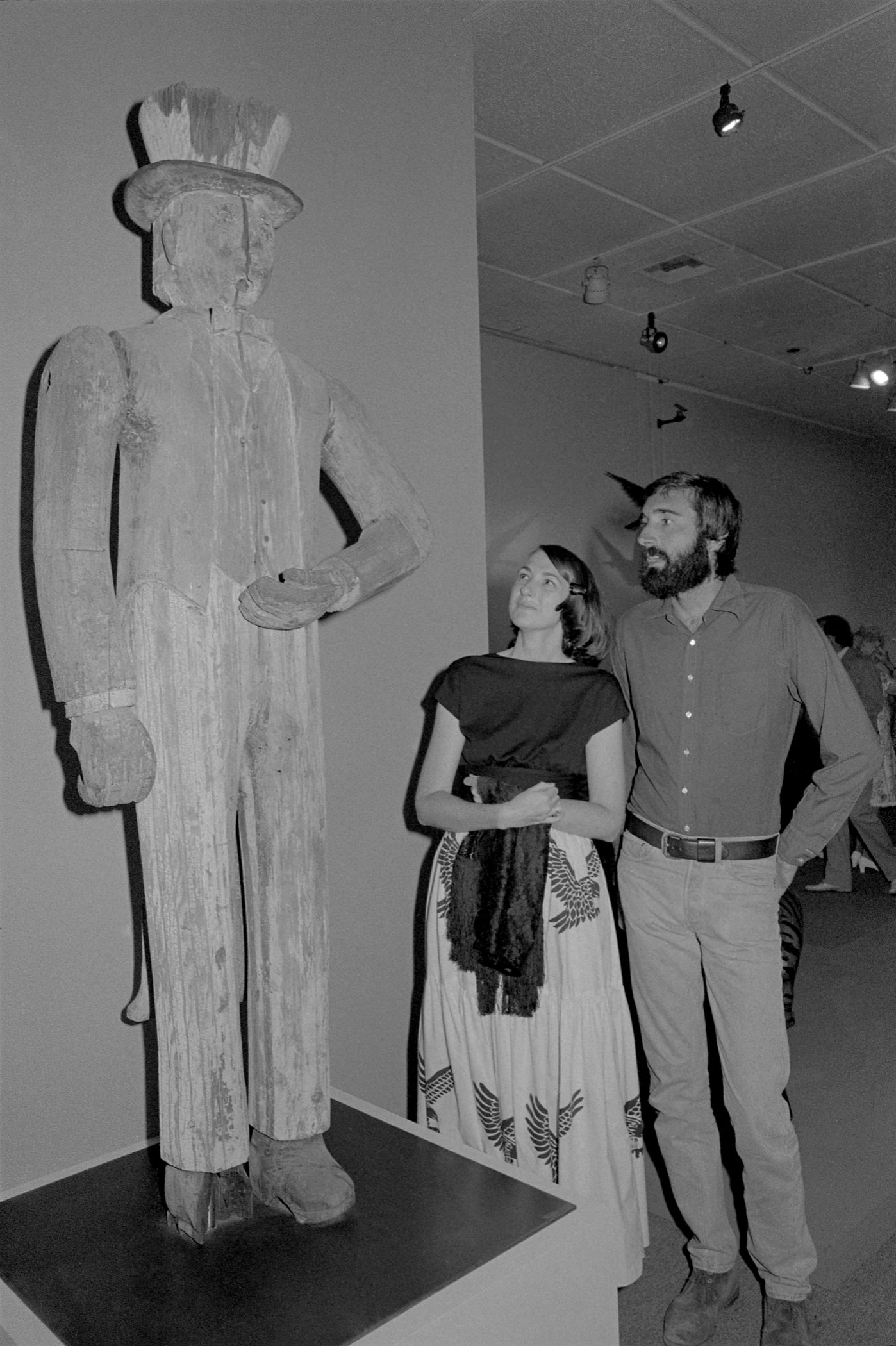 Rosen's freeform sensibility and breakdown of hierarchies between so-called high and low art forms mirrored the interests of counterculture, in particular with its interesting blend of the psychedelic, Americana, and the eccentric. In 1976, riding on the craze of bicentennial for American vernacular, LACMA and Brooklyn Museum organized Folk Sculpture USA. Appalachian wood sculptor Edgar Tolson's The Fall of Man, currently on display in Outliers, was also included in Folk Sculpture USA. In the exhibition catalogue, Brooklyn Museum curator Sarah Faunce interviews folk art collector Michael Hall (who subsequently gifted his collection to the Milwaukee Art Museum) who describes Tolson's plain and roughhewn renderings of the formative biblical narrative: "the space between the Cain figure and the weeping Eve is such a significant space. Merce Cunningham doesn't organize space better. This is where the question of what is sophisticated and what is not gets to be a moot point." These words suggest the elastic and humorous ways in which vernacular expressions of Americana were being drawn into the experimental, performative and expressive platforms of the time.
Jane Livingston was the curator of 20th century art at LACMA from 1967 to 1975 where, in response to pressures from communities of color, she advocated for Chicano and African American artists. After Livingston left LACMA, her 1982 exhibition Black Folk Art in America (co-curated by Livingston and John Beardsley) opened at the Corcoran in Washington D.C. and then toured nationally including to LACMA's neighbor, the Craft and Folk Art Museum. 
Together with another important exhibition in the early '80s, Transmitters: The Isolate Artist in America (curated by Elsa Longhauser at the Philadelphia College of Art), the work of artists from both the Midwest and South established a canon of self-taught artists that continues to dominate the field of self-taught American art.
The early 1990s evidenced the growth of self-taught art, with commercial galleries, an art fair, specialist curators, a journal (Raw Vision), and institutions devoted to it. LACMA's 1992 exhibition, Parallel Visions: Modern Artists and Outsider Art, curated by Maurice Tuchman and Carol S. Eliel, was originally to be the second of an envisioned series of shows, following Tuchman's The Spiritual in Art: Abstract Painting 1890–1985. According to Eliel, the exhibitions were all proposals for "different ways of looking at the spectrum of 20th century art from different vantage points." 
Outliers offers a long view on these past curatorial endeavors with a particular interest in the linguistic categories (naïve, art of the insane, isolate, visionary, outsider, etc.) and normalizing frameworks that have been used to control the dialogues across the professionalized and the self-taught. Departing from past categories, this exhibition promotes a new term, the "outlier," as a validating measure of artistic affinities and formal relations that defiantly retain a distance from the aggregate or from various forms of normativity.
Outliers and American Vanguard Art is on view from November 18, 2018 through March 17, 2019 in BCAM, Level 2. Member Previews are November 15–17. Not a member? Join now!