One of the cornerstones of LACMA's collections is the museum's European painting and sculpture holdings, which are on display in the Ahmanson Building, Level 3. These include some of our visitors' favorites, including the intimate early renaissance Madonna and Child by Jacopo Bellini, the riveting Raising of Lazarus, one of Rembrandt's early masterpieces, Chardin's playful Soap Bubbles, and Cézanne's iconic Sous Bois.
In anticipation of construction of the new permanent collection building at LACMA, the galleries featuring these treasures are closing in two phases for collection inventory and packing. The northern part of the galleries, primarily 17th century painting and sculpture, will close on January 6, 2019, and the southern part, which showcases Medieval through Impressionism, including some Western antiquities, will close on February 3, 2019.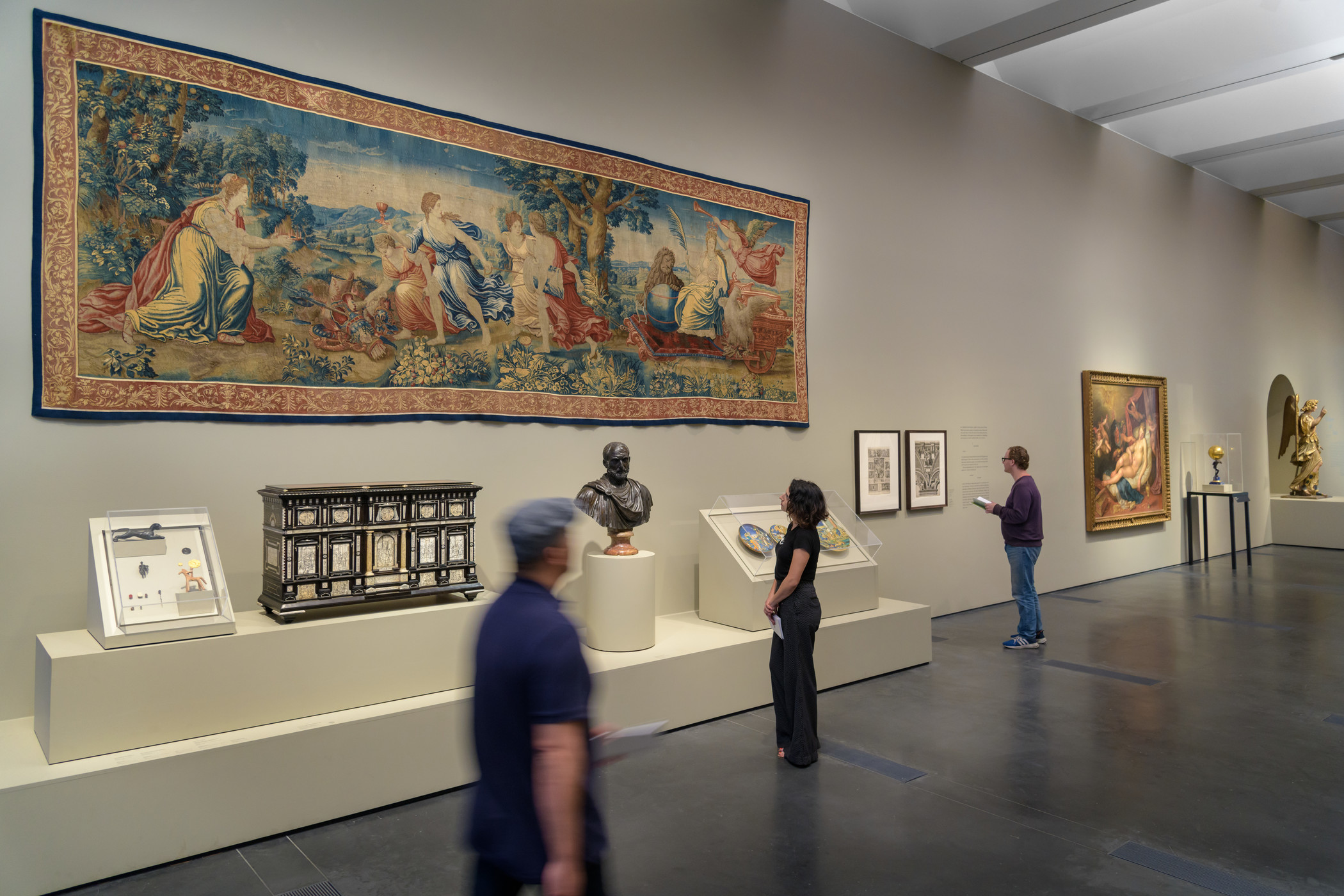 While the dedicated galleries in the Ahmanson Building will be inaccessible to the public, we will continue to feature European art throughout the museum and beyond. To Rome and Back: Individualism and Authority in Art, 1500–1800, on view at the Resnick Pavilion through March 17, 2019, highlights some of our most beloved European artworks. During construction we will continue to showcase LACMA's collections on the west side of campus in BCAM and the Resnick Pavilion, in traveling shows, and on loan, and they will continue to be accompanied by our education programs, music, and more.
LACMA's new permanent collection building, designed by Peter Zumthor, is expected to replace the Ahmanson Building, the Art of the Americas Building, the Hammer Building, and the Leo S. Bing Center, and is scheduled to open by the end of 2023. 
Be sure to visit the European painting and sculpture galleries before they close!