Paul Mpagi Sepuya is a Los Angeles-based photographer whose work deconstructs form, style, and tradition, with a critical lens toward art history. Through the use of mirrors, collaged images, and staging, Sepuya's photographs examine portraiture, self-image, the artistic process, queer identities, and erotic visual culture. Sepuya also explores the artist's studio as a social space, incorporating groups of people, or their isolated body parts, with whom the artist has a close relationship.
For Artists on Art, LACMA's video and public program series featuring contemporary artists discussing objects of their choice from the museum's permanent collection, Sepuya has selected Lorna Simpson's 1957-2009 Interior #3, 2009. In this work, Simpson includes several found photographs from a private album that she purchased of a young couple in the 1950s. Simpson also includes the photographs in which she restaged the album, using herself as both the female and male subjects, recreating the scene and mimicking their gestures.
Sepuya explains his interest in the work and how in relates to his own art practice.
"I was drawn to this work because I was thinking about artists working with portraiture and self-portraiture. And Lorna Simpson is someone who has been foundational for any photographer of my generation. One of the things that I was drawn to is how she uses herself in self-portraiture interchangeably with these other subjects from an archive of black photography.
"In this way it's interesting when you see Lorna's work and how she's bringing into this conversation what we could presume was a private album. Lorna's work is looking at the passage of time and in the context of her own practice and asking us to question what has gone into composing these. Because they are not casual snapshots, they are all very carefully staged. We understand that this man picked out this suit. I don't think the water glass is any accident there. I don't think that the peek of her bra strap is any sort of accident. The way that she is touching the bishop on the chess set. Everything is very carefully constructed; none of these are snapshots.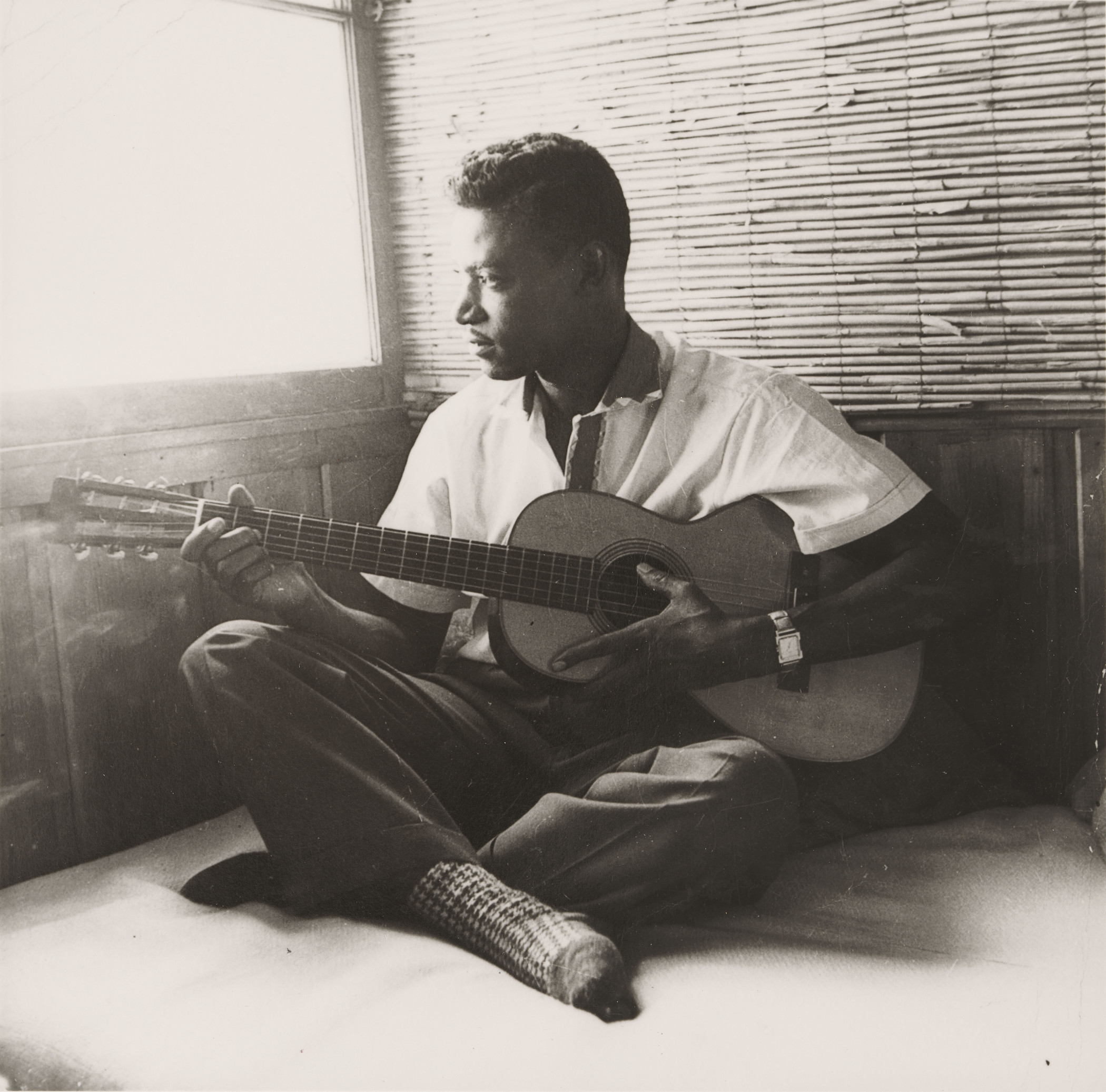 "In my work I'm always using or responding to the archive of images—whether it's vernacular photographs or not. I'm interested in those places where there's sort of a breakdown of the distinction of photographs between art and not-art and how they are used. In my own work I'm interested in personal snapshots, I'm interested in formal photographs. I go back to the moments where I discovered visual culture—especially queer visual culture in similar spaces—how fashion and art and pornography and pop culture all exist simultaneously.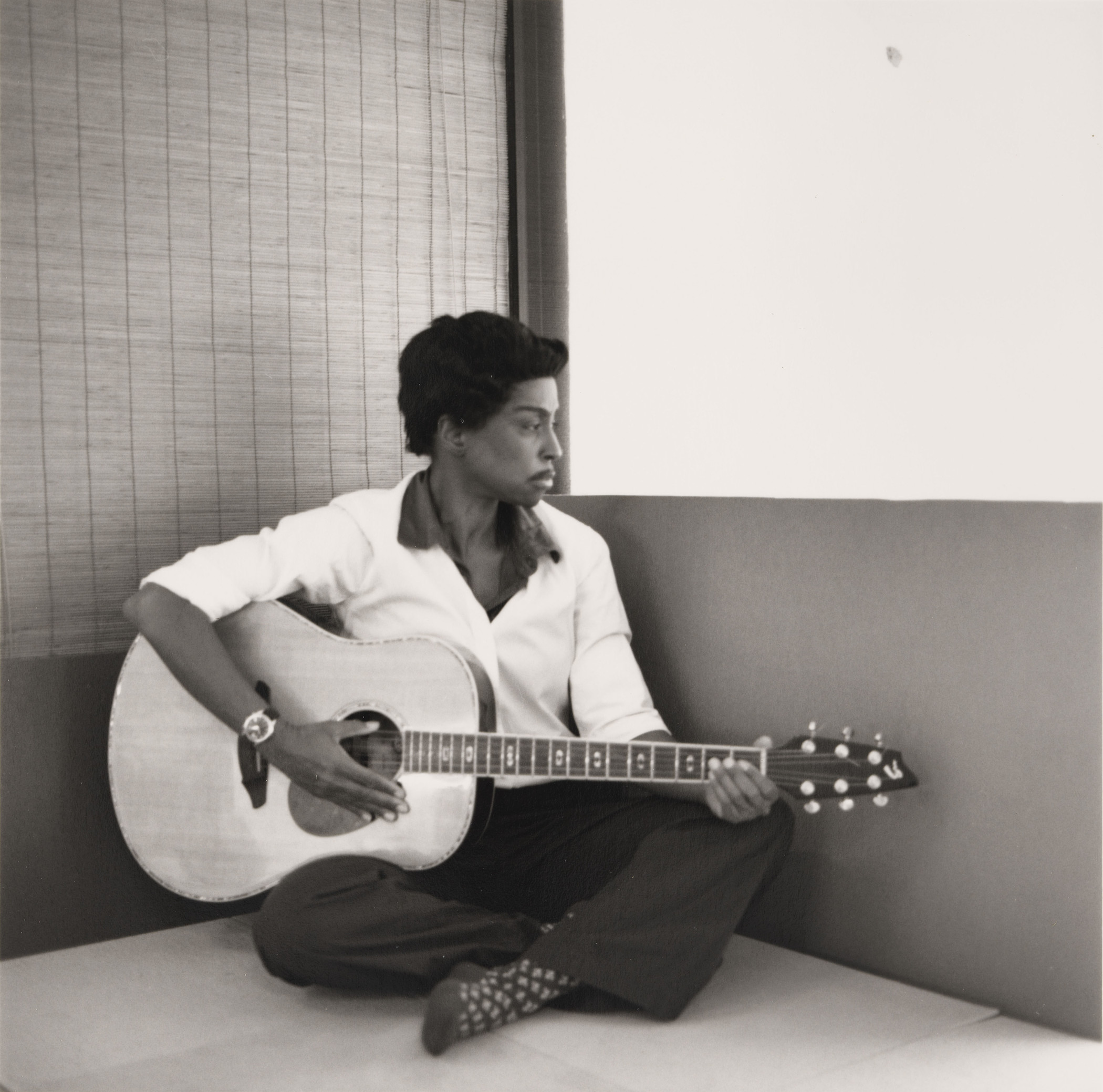 "One thing that is really nice about the serial quality of these is that you can't quite easily jump back and forth and make comparisons. So there are a set of comparisons but it sort of trips you up. There are images where she might be doubled around a single archival image or separating out a little diptych of her re-performing the guitar player but then doubling up herself as the guitar player without one of the original archival ones. For me it's really fun visually to look at because sometimes I lose track of whether I'm looking at her or the archive."  
Look for upcoming events in the Artists on Art series and view videos of past participating artists. This conversation was edited and condensed for clarity.