Julia Pastrana was a talented Mexican singer and dancer of Indigenous background. In the mid-1850s, she set off to travel and perform across the United States and Europe. Pastrana was born with long, dark hair that covered her body, and her manager—and new husband—enticed audiences to her shows by describing her as the "Ape Woman," "Bear-woman," "Half Human—Half Beast," and other sensational epithets based on her physical appearance. Following her premature death in 1860 due to complications from childbirth, the spectacle continued. Pastrana and her infant son were embalmed and exhibited around the world for another hundred years before disappearing from public view and becoming part of the Schreiner Collection in the Department of Anatomy at the University of Oslo.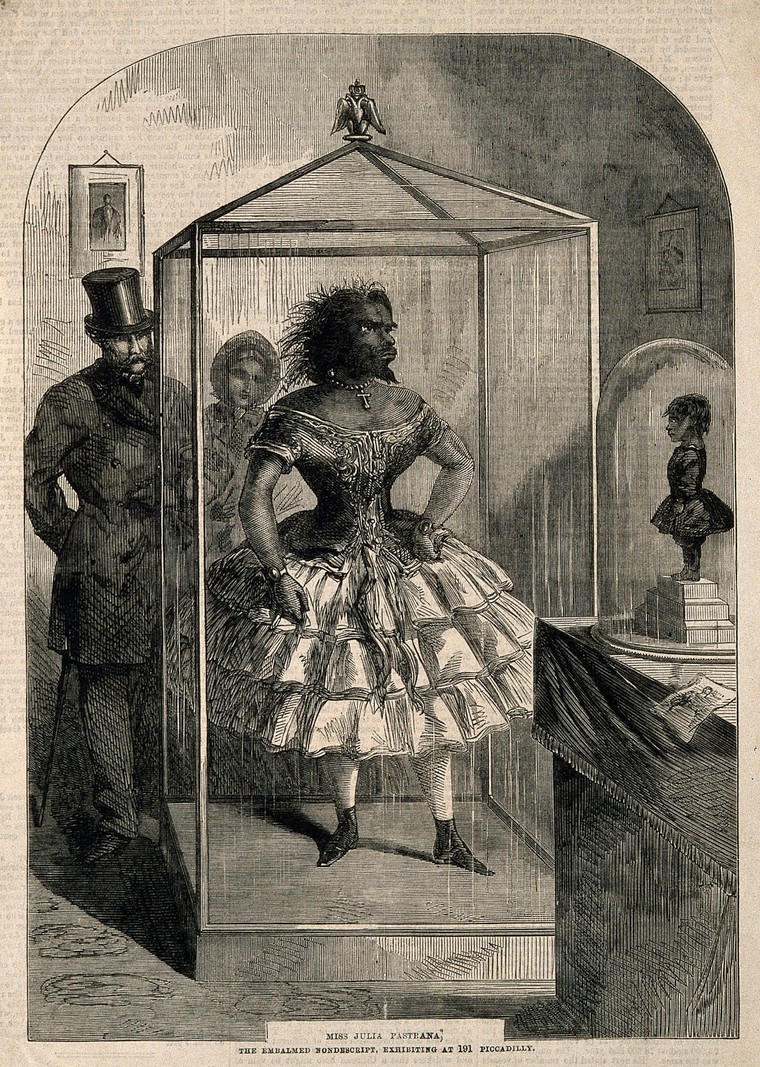 In 2003 Laura Anderson Barbata learned of Pastrana's story and began the arduous task to bring her home to Sinaloa for a proper and dignified burial, which she finally achieved in 2013. In Anderson Barbata's recent book The Eye of the Beholder: Julia Pastrana's Long Journey Home (2017), which she edited with Donna Wingate, she explains why she felt it was her "duty as a Mexican artist, and as a woman" to do everything possible to return Pastrana home. Her interest in Pastrana is in keeping with her socially engaged artistic practice, working across disciplines and inviting collaborators to participate in creative activities designed to inspire reciprocal understanding and social justice. Anderson Barbata has sought to understand and recover Pastrana's story—and humanity—through various forms including performances, zines, and videos, in addition to her book.
We are thrilled to welcome Laura Anderson Barbata to LACMA on Sunday, February 3, for a very special talk organized as part of the Latin American Art Department's Annual Lecture Series. The artist will discuss her personal journey with Julia Pastrana, touching on issues related to race and science, the exploitation of so-called "others," Indigenous rights, and the importance of cultural sensitivity and social justice. 
This talk will be held at 1 pm in LACMA's Brown Auditorium; copies of Anderson Barbata's book The Eye of the Beholder will be available for purchase in the LACMA Store. The event is free, but tickets are required—reserve them today and join the conversation!