Barbara T. Smith works in a variety of media, including performance, video, installation, painting, drawing, and artist's books. She often uses her own body in her work and explores themes of human nature, sexuality, nourishment, spirituality, and death, among other topics. Smith was at the forefront of the feminist movement and the experimental art scene in Southern California in the 1960s and co-founded the art space, F-Space with Chris Burden and Nancy Buchanan.
For Artists on Art—LACMA's video and public program series featuring contemporary artists discussing objects of their choice from the museum's permanent collection—Smith selected It is time (1799), Poor Folly (c. 1815/1816–23), and The Little Prisoner (c. 1810–14) by Francisco Goya y Lucientes and Woman Crying Before a Wall (1937) by Pablo Picasso. All of these works are etchings. It is time (1799) is part of Goya's series Los Caprichos, which contains witches, ghouls, and other superstitious imagery.
Smith explains her interest in the work and how it relates to her own art practice.
"My name is Barbara T. Smith. I go by "T" because there's so many Barbara Smiths in the world and in the art world even. I'm basically a performance artist so this was a strange option to come here to consider some graphics out of the collection and comment on them. I chose three Goya prints and one Picasso.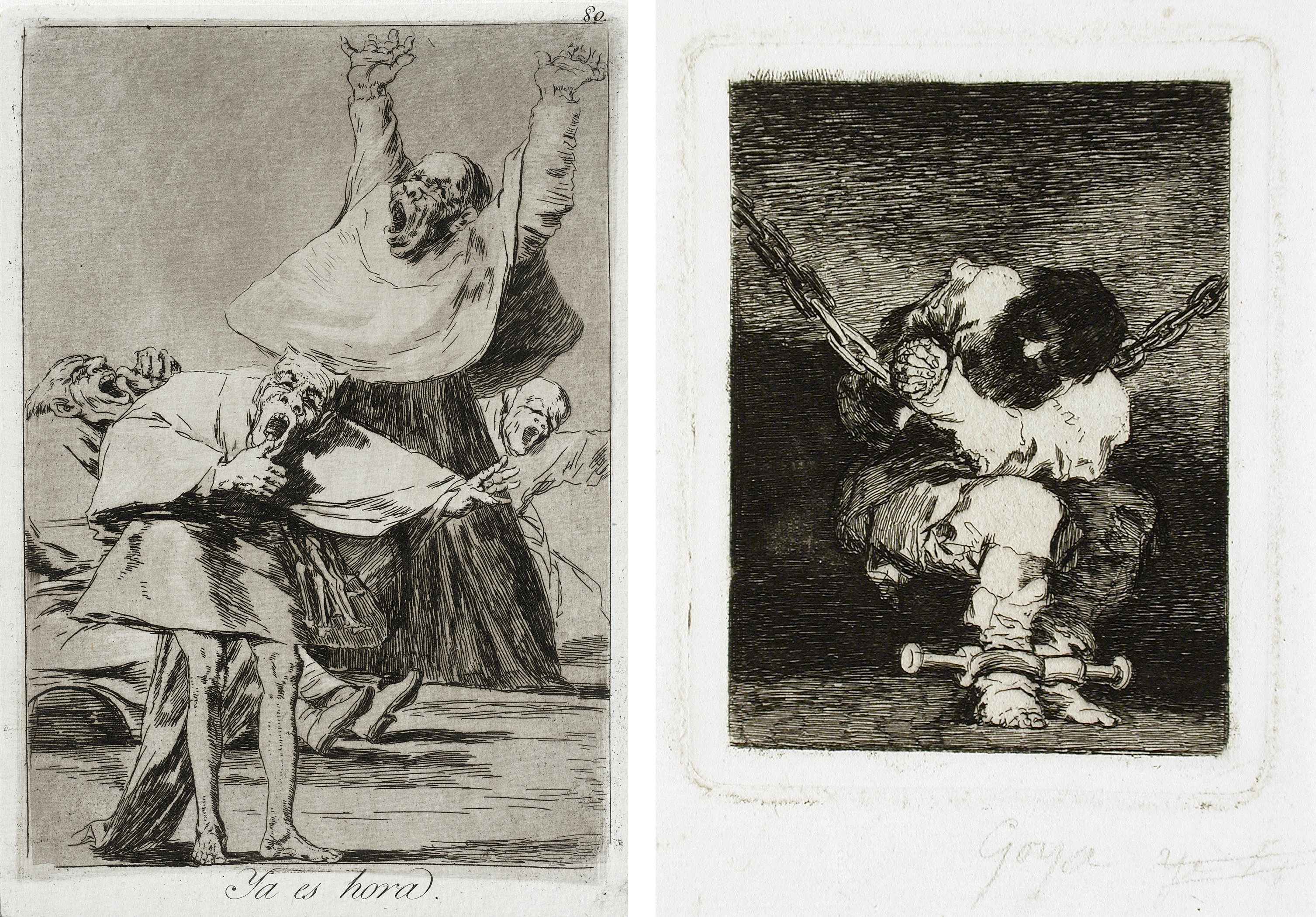 "They make me sad, all of them. They're screaming and haunting. The artists felt so strongly about the human condition in these works. I mean, the human condition is pretty horrific and then that outrage and just compassion comes through in these etchings.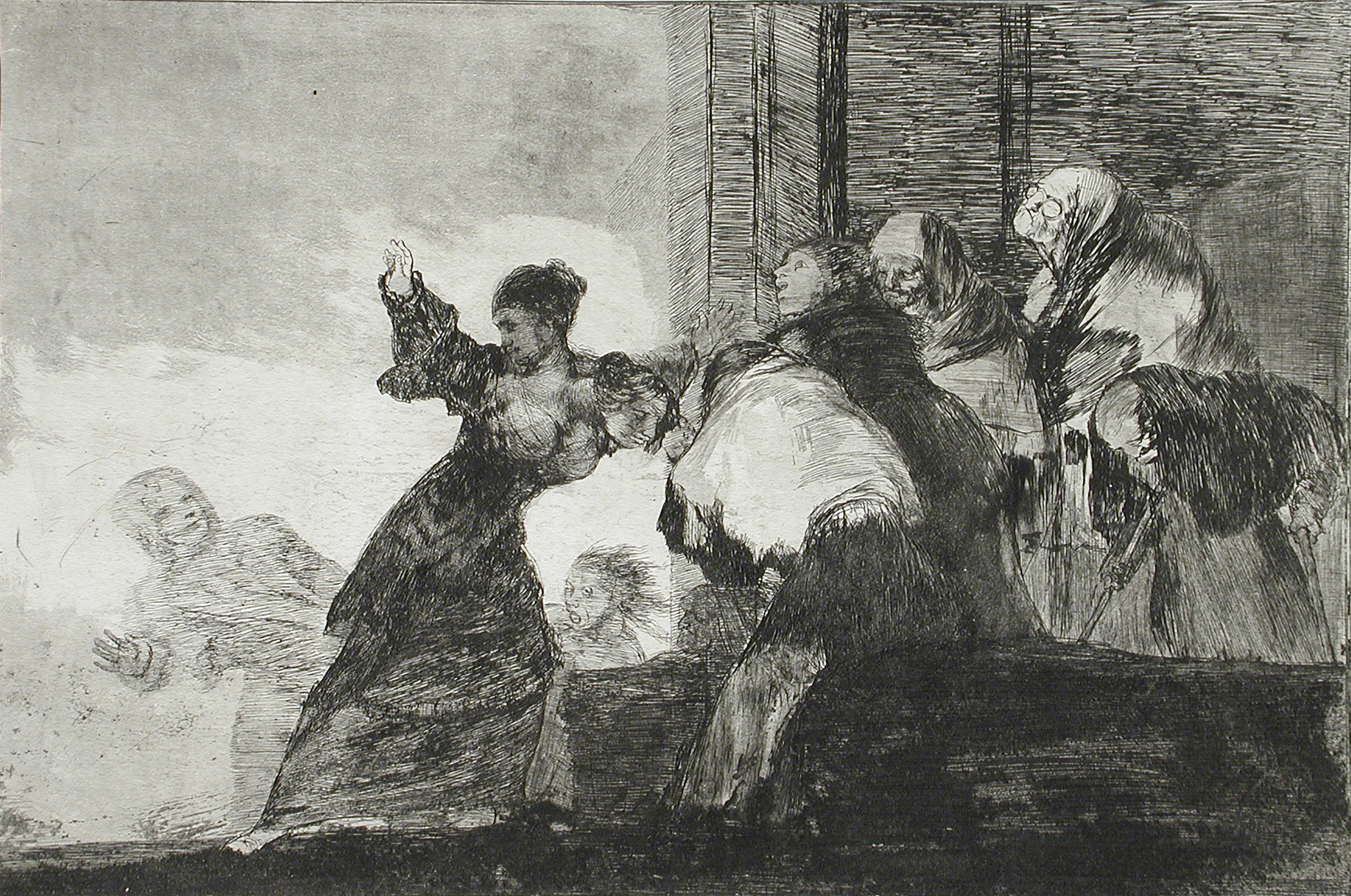 "These Goya prints go from mythological imagery in 1799 with Los Caprichos to real people suffering with The Little Prisoner and Poor Folly. In Los Caprichos, the ones with the witches and the women, they're so enigmatic you can't tell who's the bad guy or who's the good guy. Is he pro-witches? Anti-witches? It's very subtle. And in the later works it's a lot about cruelty. This man [The Little Prisoner] is incarcerated. In Poor Folly, you get the idea of maybe protecting these poor people. Goya is beginning to make these critiques of the culture.
"Over here is Picasso and this work is from 1937, around the same time as Guernica, and up to this his work hadn't been very political, but Guernica really, really enraged him. This is an image of a woman and she's in grief. This is a tear here, I would say.
"Artists now feel free to be very expressive with their work. Individually expressive. In the past, that wasn't the case. Artists then, in this case Goya, slowly felt more free to be a critic of the culture through their art. That's a thing that is happening in our time. Many artists—via performance or object making or installations—are using the art medium to critique the culture.
"It's a tremendous place for people to engage. It's ambivalent enough or enigmatic enough to raise issues and make people think without having to march on the streets and you know do hunger fasts or whatever. And I think artists, even pre Goya, but definitely from Goya on, have been able to do that. And so it is possible for art to be used as this vehicle for outrage.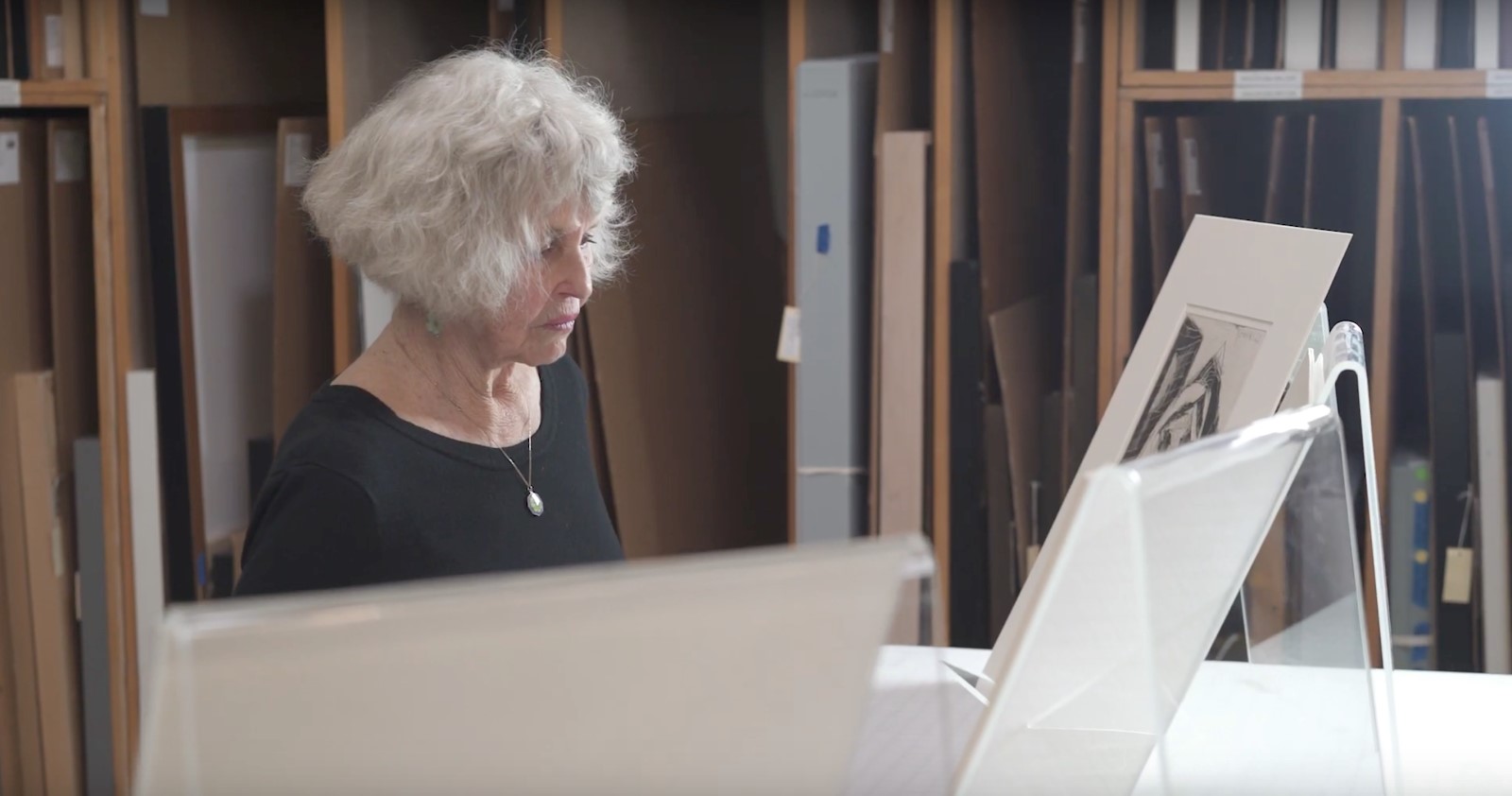 "I'm a political artist in the sense of feminism. Women have been prevented, I'll say, by custom or family pressure or whatever it is, to contain ourselves and sometimes to a great detriment. And in my case, it was a whole issue with the patriarchy. My father, he tried to control my life so that I would marry appropriately and all these things. And so, I did marry appropriately and I had three children and I began to think something's wrong. It's like living in a dream, in somebody else's dream. I was having parties and doing all the things you're supposed to do. And I just didn't fit, I didn't know what was the matter. I went into therapy with a male feminist therapist. In the 1950s that was pretty rare.
"The outcome of it was that I had a very big breakthrough, like a spiritual breakthrough. Totally changed the way I see the world. And instead of becoming a born-again Christian, I kept having all these art ideas.
"So it was like I was given this gift. But the whole of it was, and has been, to establish territory for myself and then agency, power, to do what I want, regardless. And so the performance work has made that possible. Each piece is an action that is mysterious to me, I'm never quite sure what it's about. But when it happens, it's integrated me, and transformed me. It's very selfish, but because it's in the public it's meant for anybody to know or use the content or the experience for themselves too.
"Because I had to use my body as the vehicle, it required me to just forget about convention and what's appropriate and all these things because we were taking these languid nudes and coming off the wall and being who we are. So actually I guess in terms of action, political action, it's just us communicating these feelings."
The conversation was edited and condensed for clarity. View more Artists on Art interviews on LACMA's YouTube Channel.