Did you know that the palm trees on LACMA's campus are a work of art by artist Robert Irwin? Are you curious about the lamp posts, or about the giant boulder? This month, Andell Family Sundays took Irwin's quote to heart—"Once you are in a museum, everything is art,"—and found inspiration in outdoor artworks Levitated Mass, Urban Light, and Primal Palm Garden.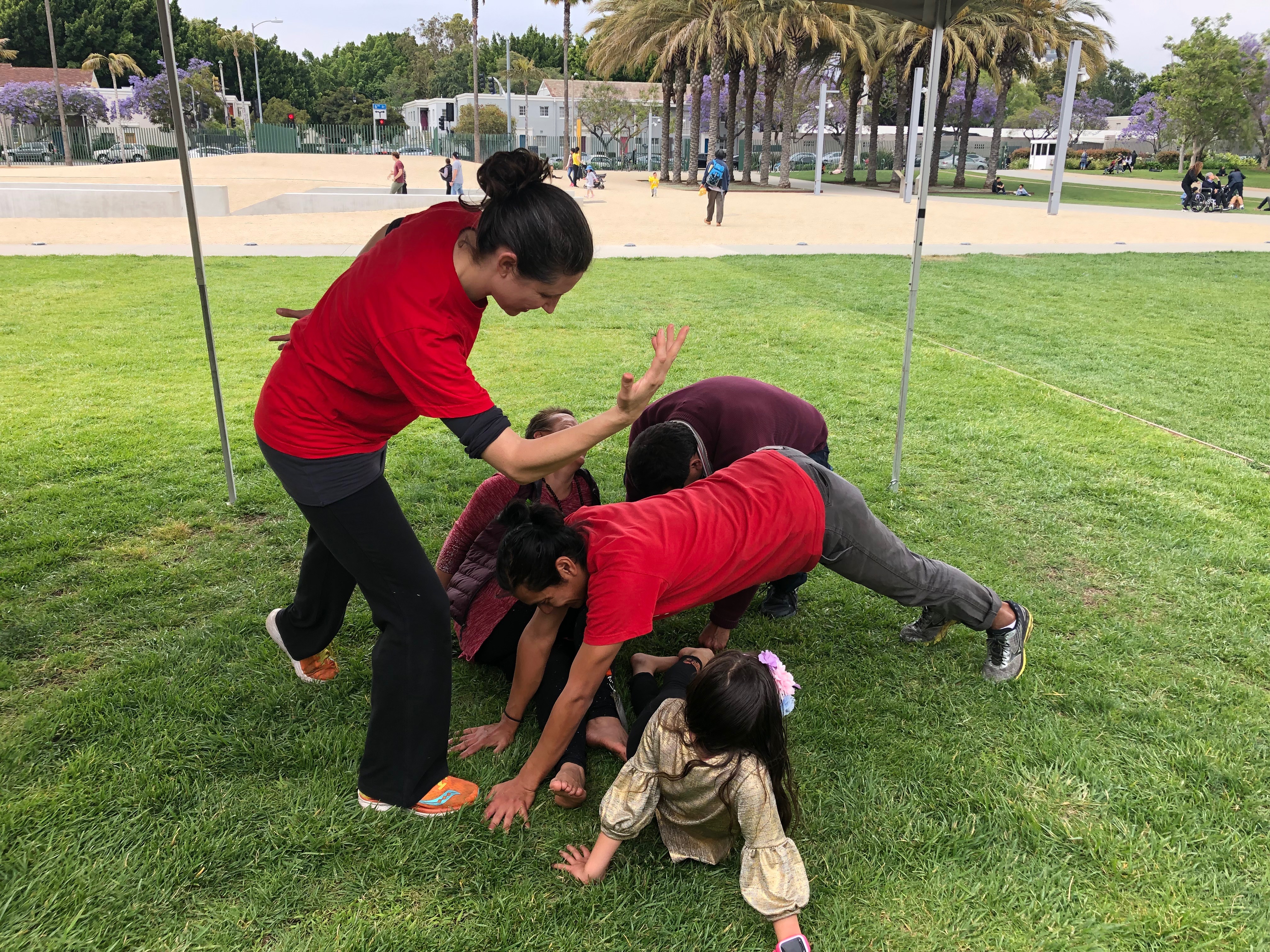 You may want to start your visit by joining dance teacher Sarah Leddy who will gently lead families to express the art they see through simple movements. Perhaps you will stand like a lamp post, or move like a palm frond. Or like one family did, become a boulder!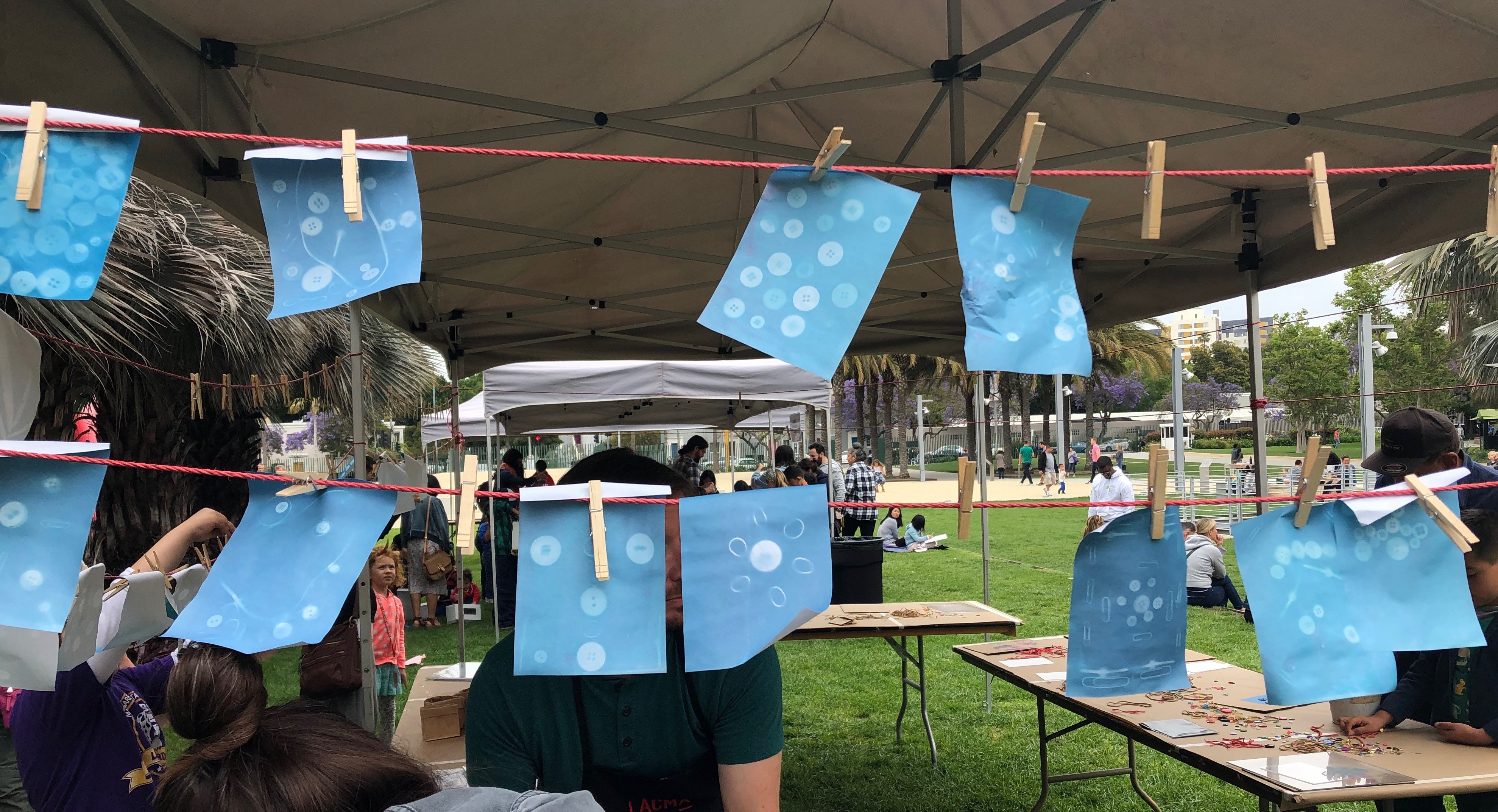 Do you love LACMA's iconic artwork Urban Light by artist Chris Burden? Then join artist Shannon Green's workshop Similarities in the Sun. Shannon is interested in how artists use unity with variety to create rhythm, movement, and visual interest (much like the repeated lamp posts in Burden's piece). Visitors choose between using a single ordinary object—such as paper clips or buttons—in multiples, using a variety of sizes of the same object, or using a variety of objects and creating similarities through compositional choices instead. Then they place their design on a special paper called cyanotype or sun print paper and expose it to the sun. And, voila, you have a print of the objects!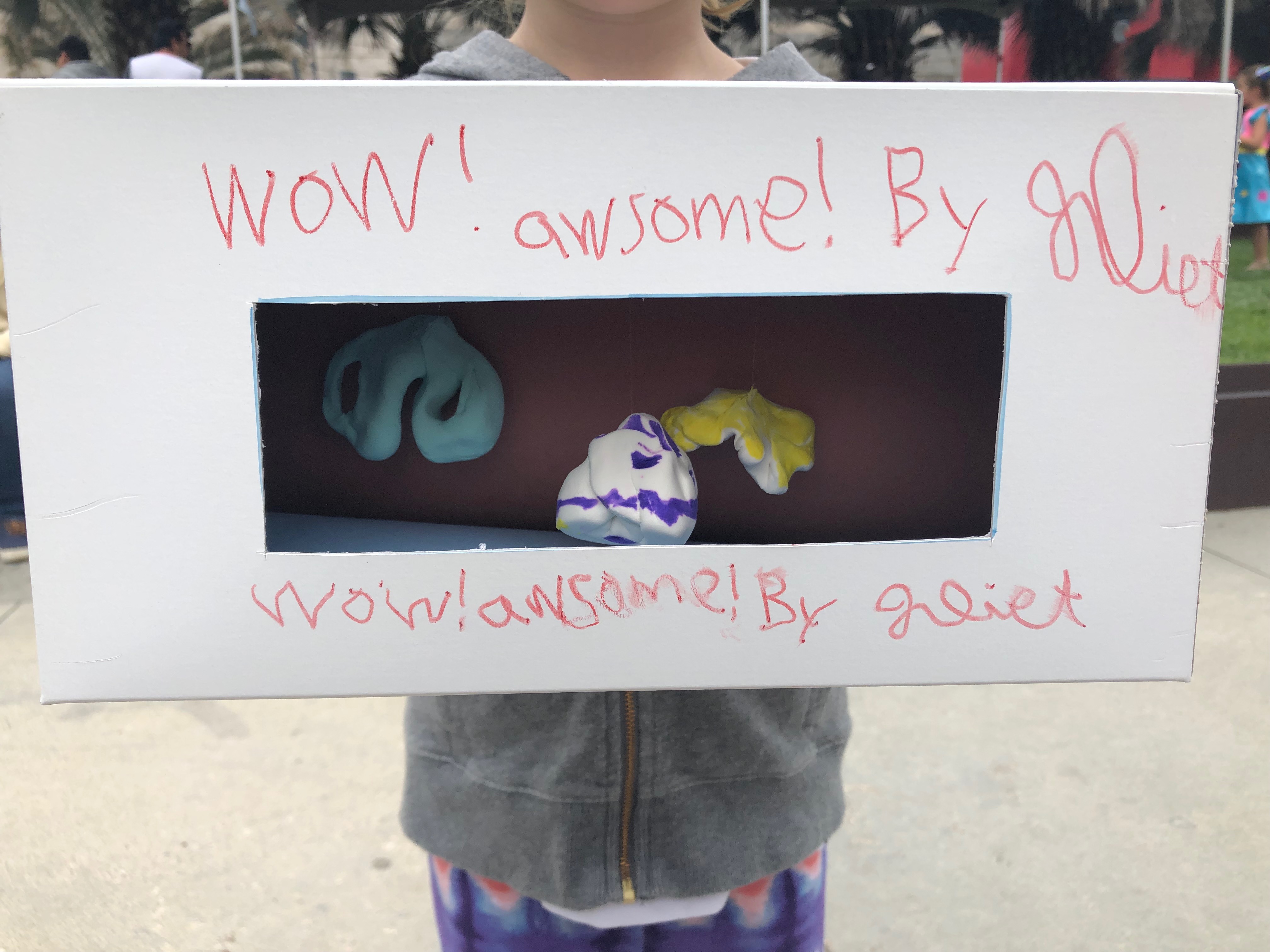 Teaching artist Brandon Barr leads the workshop Levitated Gallery, clearly inspired by Michael Heizer's artwork Levitated Mass. Participants suspend their own miniature artworks within a small box, kind of like a shadow box. The artworks can be anything from small drawings to mini collages or model magic sculptures, and can consist of one or multiple mini creations.
If drawing is your thing, look for the sketching cart near Levitated Mass. Educator Damaris Garcia will provide pencils (including colored pencils), paper, and helpful drawing tips.
Last, but not least, traipse around campus with tour guide Gloria Westcott. She will lead you in activities designed for families (toddlers to grandparents) to look closely, talk about the art, and discover together. To join her tour, meet at the Andell Family Sundays welcome table on the Zev Yaroslavsky Plaza at 1, 2, or 3 pm.
Your family can participate in these activities from 12:30 to 3:30 pm on four upcoming Sundays: June 9, 16, 23, and 30. We hope to see you there!