Yes, Dakota Johnson looks great in person. No, I did not get to indulge in the samplings prepared by chefs Edoardo Baldi and Joachim Splichal. These answer some of the questions that stemmed from my involvement in LACMA's 2018 Art+Film Gala honoring Catherine Opie and Guillermo del Toro.
You may be asking yourself who I am to comment on such an event and the most applicable response is: absolutely no one. I started at LACMA as temporary staff for Art+Film, as temporary as a spray tan or the mental clarity provided by exposure to a labradorite crystal. From the very beginning, it was a dream. It was especially titillating researching tastemakers to invite to the event and organizing everything related to Art+Film. DID I MENTION I LOVE ORGANIZING?! After the event, I transitioned to a full-time role in the development department, but I myself wonder what my role might entail for the 2019 Art+Film Gala. I will try not to lose sleep over it.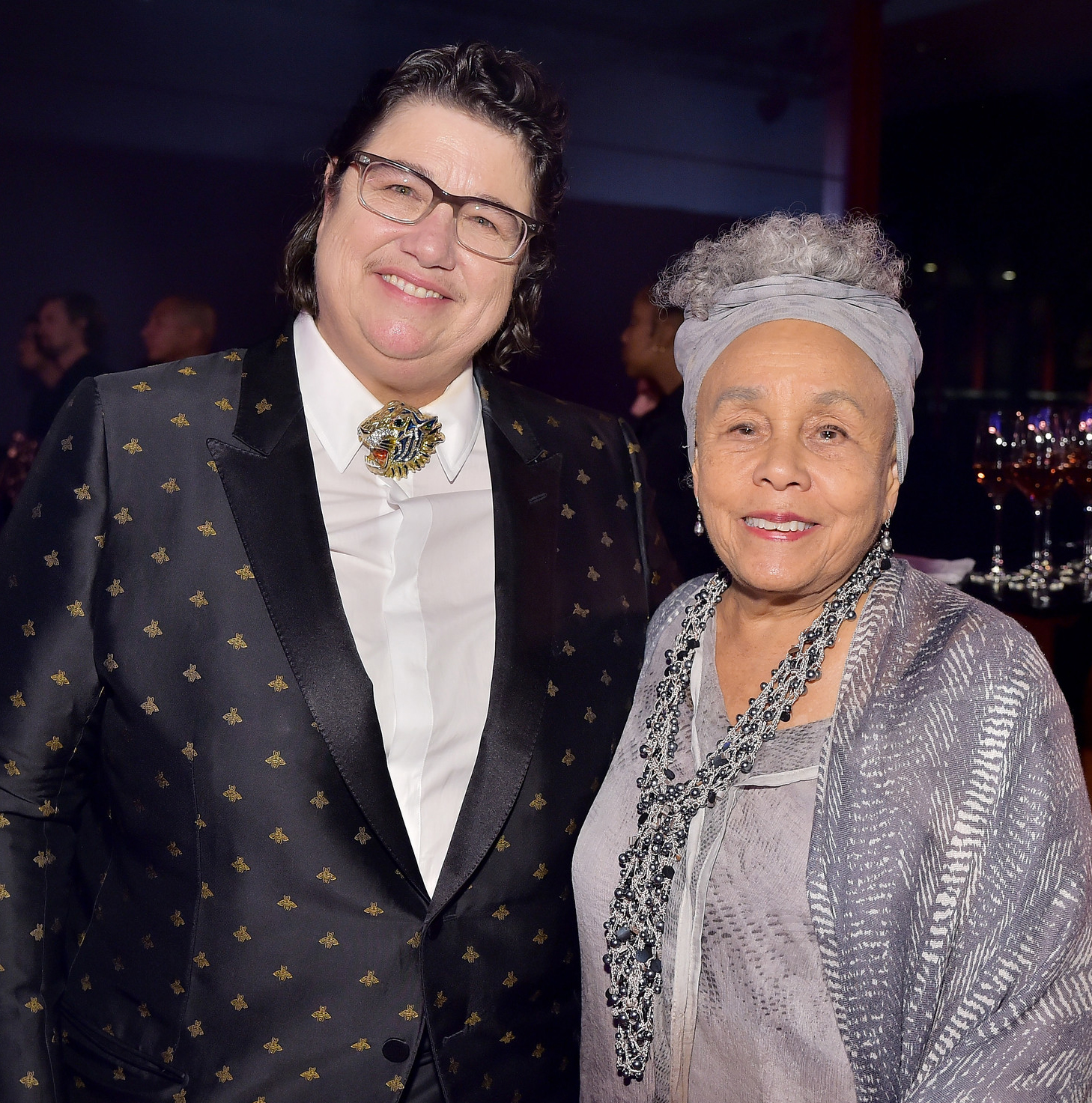 On the topic of little to no sleep brought on by complete and utter jubilation, I am looking forward to this year's festivities celebrating our 2019 Art+Film Honorees: Betye Saar and Alfonso Cuarón. You may know Betye as the legend that she is, gracing the exhibition spaces of institutions such as the San Francisco Museum of Modern Art, the Detroit Institute of Arts, and the Studio Museum in Harlem. LACMA will be presenting an exhibition of her sketches and finished works this fall, titled Betye Saar: Call and Response. Alfonso also needs no introduction. You definitely know him as the brainchild who sent Sandra Bullock and George Clooney to outer space in Gravity with next to no food, water, or air supply. You also maybe came of age with films such as Great Expectations, Y Tu Mamá También, and Paris, I Love You. Roma was also a captivating film, but you already knew that.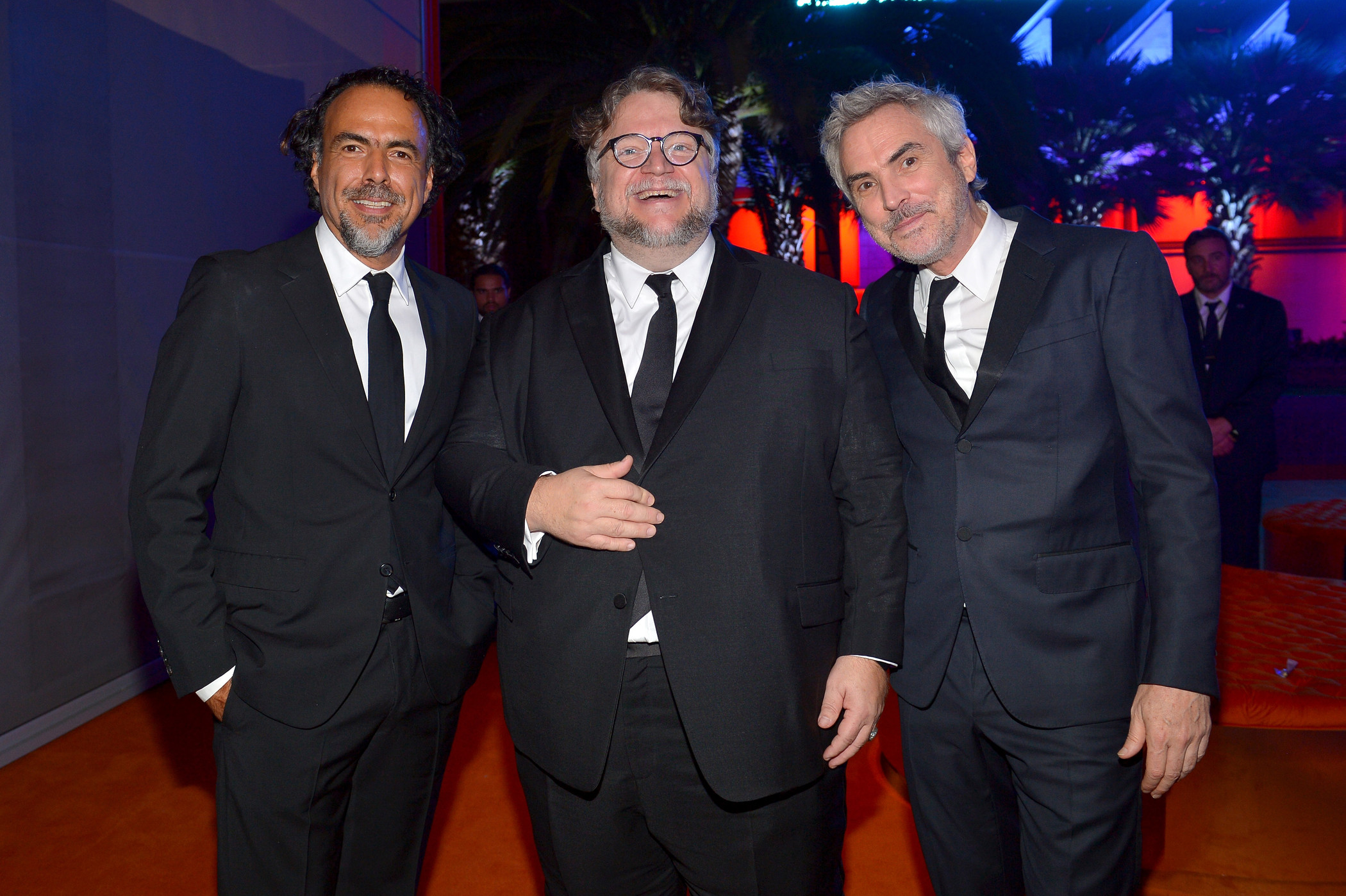 While the 2018 Art+Film Gala feels like minutes ago, there is a lot to be said about the events leading up to it. To say it was not a whirlwind of fantastical proportion would be like saying the best Chinese Chicken Salad in Los Angeles is not from Joan's on Third. Our team dedicated a copious number of hours from July through November to ensure the continued success of this event. From eyelid perspiration to the inevitable paper cut, scenes of bedlam to elation flanked this experience.
The event itself is presented in partnership with Gucci and I can still detect notes of their Bloom fragrance as I navigate the museum corridors. The Gucci team adorned our premises looking like a flock of flamingos having just migrated with ease from New York, Milan, or Bhutan. Donning symbiotic outfits of plaid and floral motifs, the team dusted off their best dusters for this momentous occasion. The Gucci gang were superlative partners who were fazed by little—a whirlwind of last-minute preparations did not even register on the fashion Doppler radar.
The most astounding aspect of the event was watching the colossal gala structure take form. It would not be possible without Keith Baptista and the PRODJECT team, who probably have not slept since the first event eight years ago, but still characterized the merriment of the bumblebee girl in that one Blind Melon music video. Each day our staff marveled at the progress made, all with minimal obstruction to our museum visitors. There were many C+M-induced early mornings and late evenings as preparations went into high gear. A Petra Collins mood board was erected on one night in particular.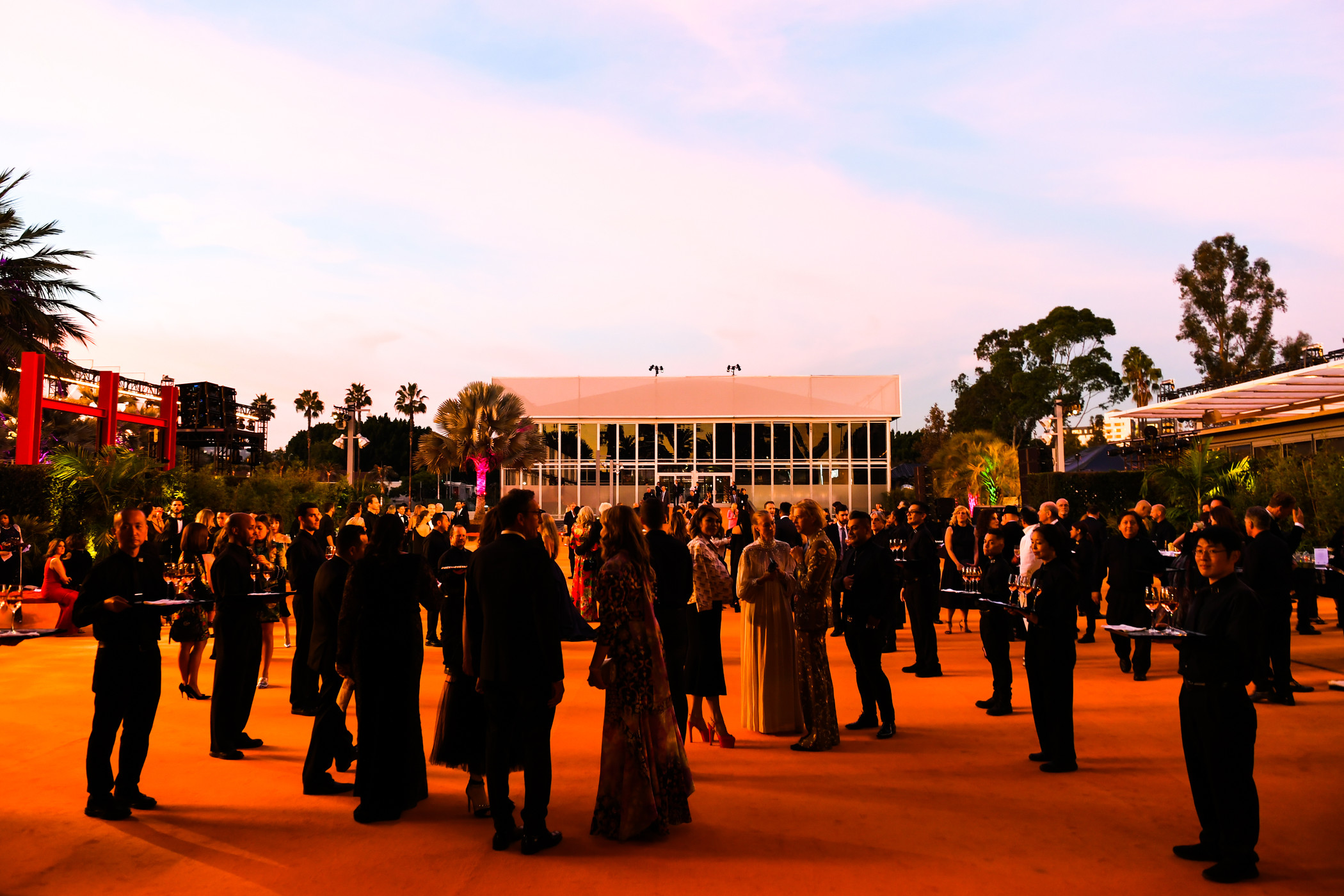 The setting itself transported the amalgamation of guests including actors, artists, donors, and filmmakers. Lana Del Rey brought her glowing aura as her plus one. Gala guests were equally as enraptured with an Urban Light photo opportunity as our thousands of visitors to the landmark are each day. The concept for last year's event was "California Sunset" and works in our permanent collection by Ed Ruscha, Monique Prieto, and Chris Burden served as inspiration. The heartfelt tribute videos and speeches left many in tears, even some guests who wore sunglasses indoors. Beck and St. Vincent serenaded our guests at our first ever after-party. Audi unveiled their new eco-chic car, Laurent-Perrier and FIJI Water were sipped, and I enjoyed one too many bags of black bean chips in the staff catering area.
The likes of Jared Leto, Rowan Blanchard, and Kiki Layne lingered with Gucci's Creative Director, Alessandro Michele, for the filming of a short reel that served as a memento of the evening shot by @yourgirlchuck.
I entered the Gala a fresh-faced teen from Catherine Opie's High School Football series and left looking like the monster from The Shape of Water. Moments from the event will assuredly last me a lifetime.
With that said, I urge you all to stay tuned for more of my unofficial 2019 Art+Film coverage.
Xx,
Andrés