If you're blue and you don't know where to go to, then join us on Saturday, January 18 at 7:30 pm to attend Dapper Day + LACMA Swinging Soirée! We want to see you puttin' on the ritz at our fifth annual after-hours party in the BCAM and Resnick Pavilion galleries, including the newly opened exhibition Fiji: Art & Life in the Pacific, and more.
Let your creativity shine and bring your own style to the party. Dapper Day + LACMA is an annual event that celebrates the refined style from yesterday and today, where participants are encouraged to "step out in style." Guests are welcome to wear anything from vintage-inspired classics to your own unique sartorial fantasy. If you're looking for some outfit ideas, check out these images from last year's Soirée below.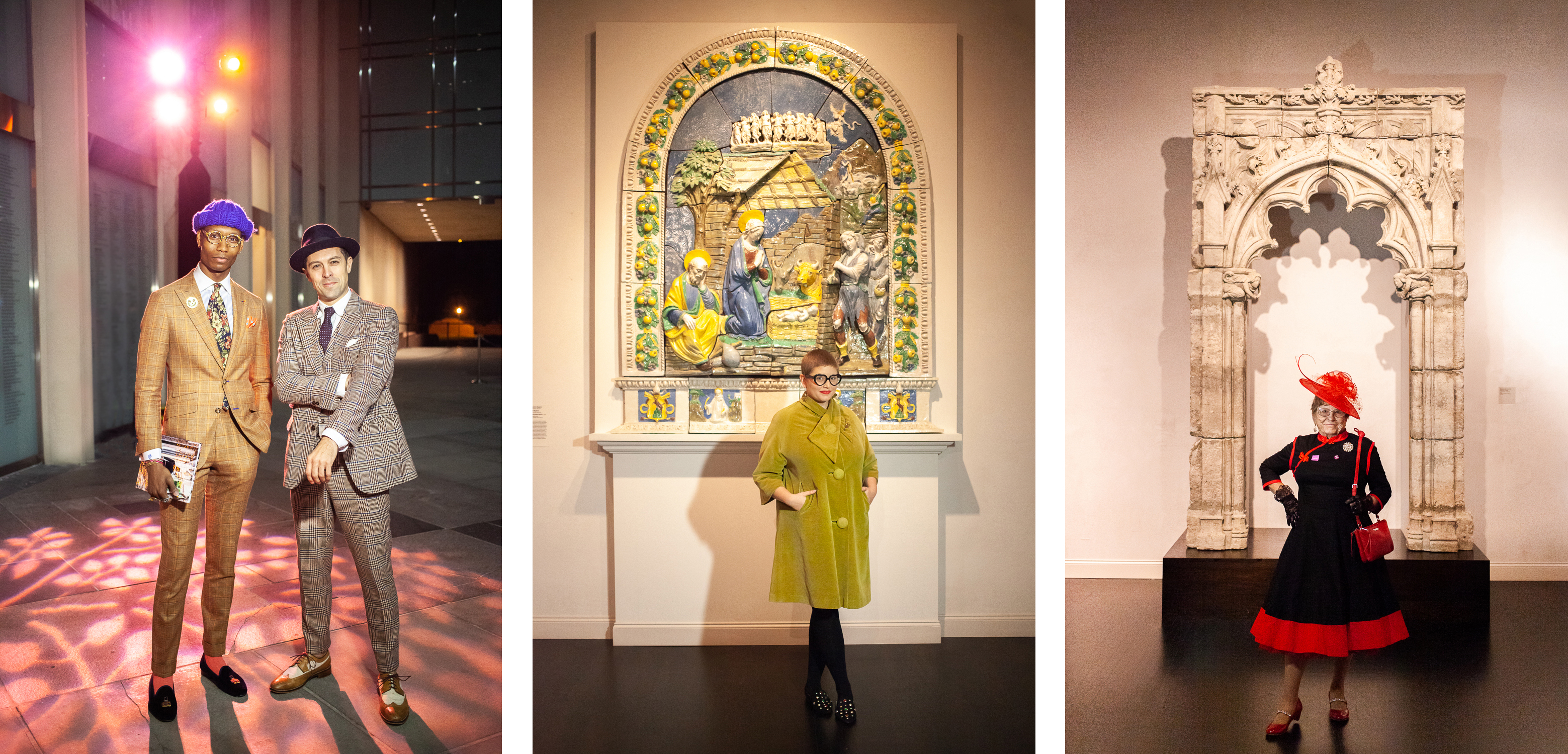 Mingle and dance the night away among your fellow fashionistas with tunes by vintage vinyl/neo-vintage and Electro Swing DJ Professor Watson in BCAM, and enjoy cash bars serving refreshing cocktails, beer, wine, and non-alcoholic beverages.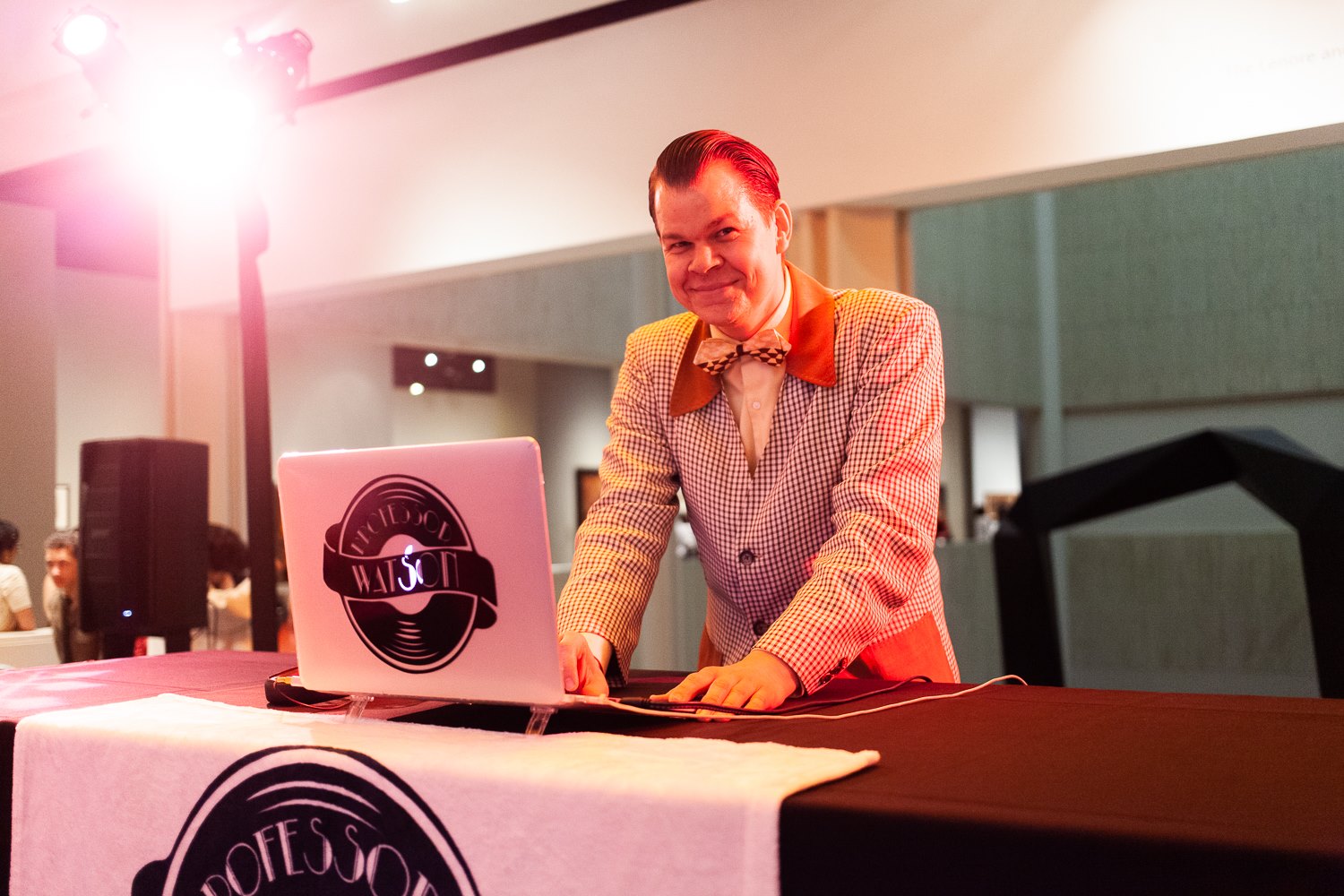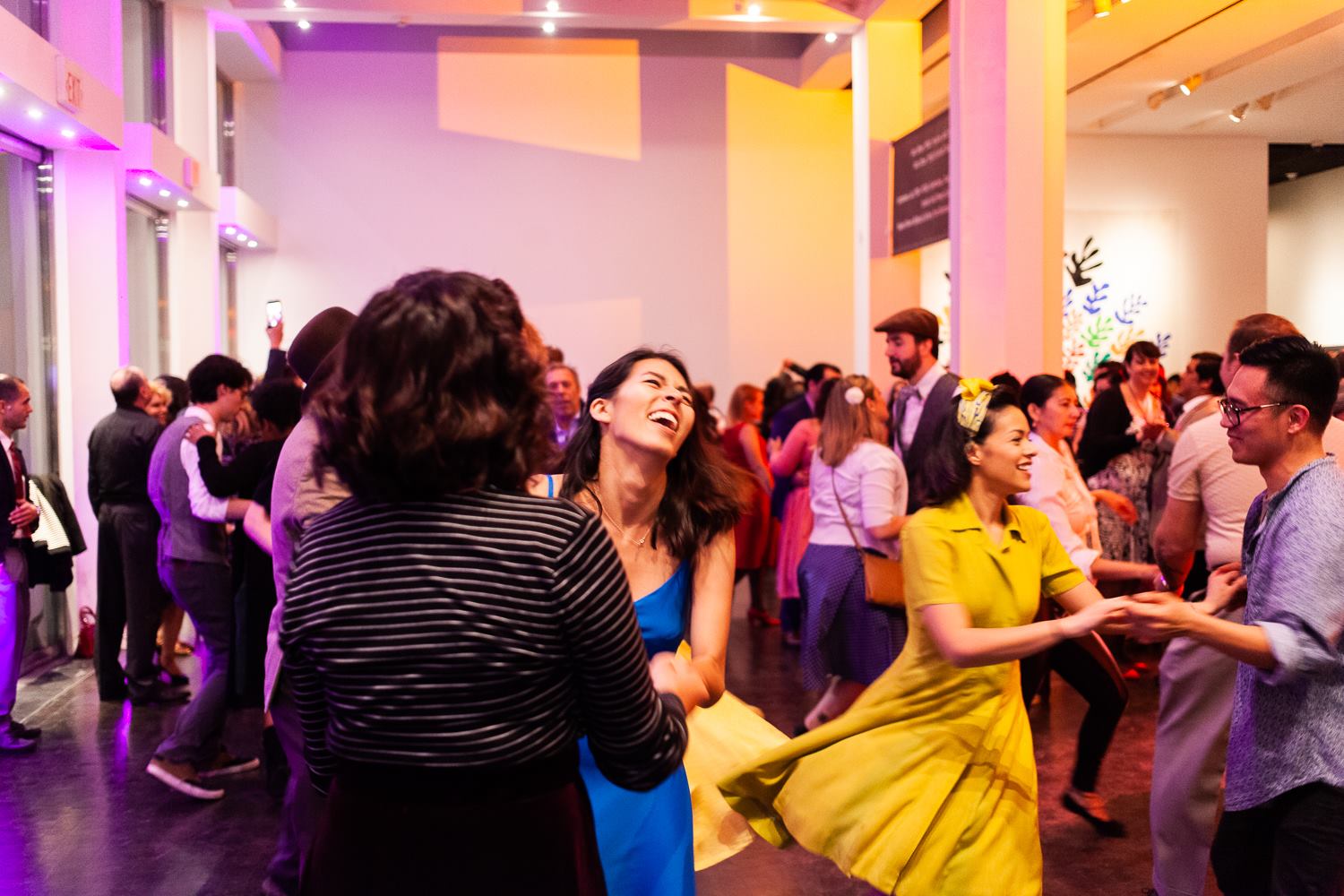 This year, we have something guaranteed to add even more swing to your soirée, the Swinging Soirée Plus ticket. For $25 ($20 for LACMA members), this ticket grants you all-day access to the museum galleries, priority check-in to the event, exclusive lounge and bar access, and a complimentary glass of champagne.
What are you waiting for? This event is tailored just for you!
Please note, free ticket reservations are now sold out. A standby line will form at 6 pm at the Ticket Office near Urban Light on the day of this event. Guests in the standby line will be accommodated on a first-come, first-served basis, though unfortunately there is no guarantee of space being made available to guests in this line. Purchase a Swinging Soirée Plus ticket for guaranteed entry and extra perks before they sell out too!