Like many people around the world, LACMA staff are now working from home and are conducting meetings via video conference. As we settle into another week of remote work and the museum's temporary closure, we can't help but want to bring a little bit of LACMA into our homes—or at a minimum, use some fun artworks to brighten up our daily video calls and to set a nice vibe with our team.
To liven up your WFH life, LACMA's Web and Digital team has pulled together a collection of some of the museum's most popular artworks from the permanent collection to use as video conferencing backgrounds. The backgrounds can be downloaded from LACMA's website.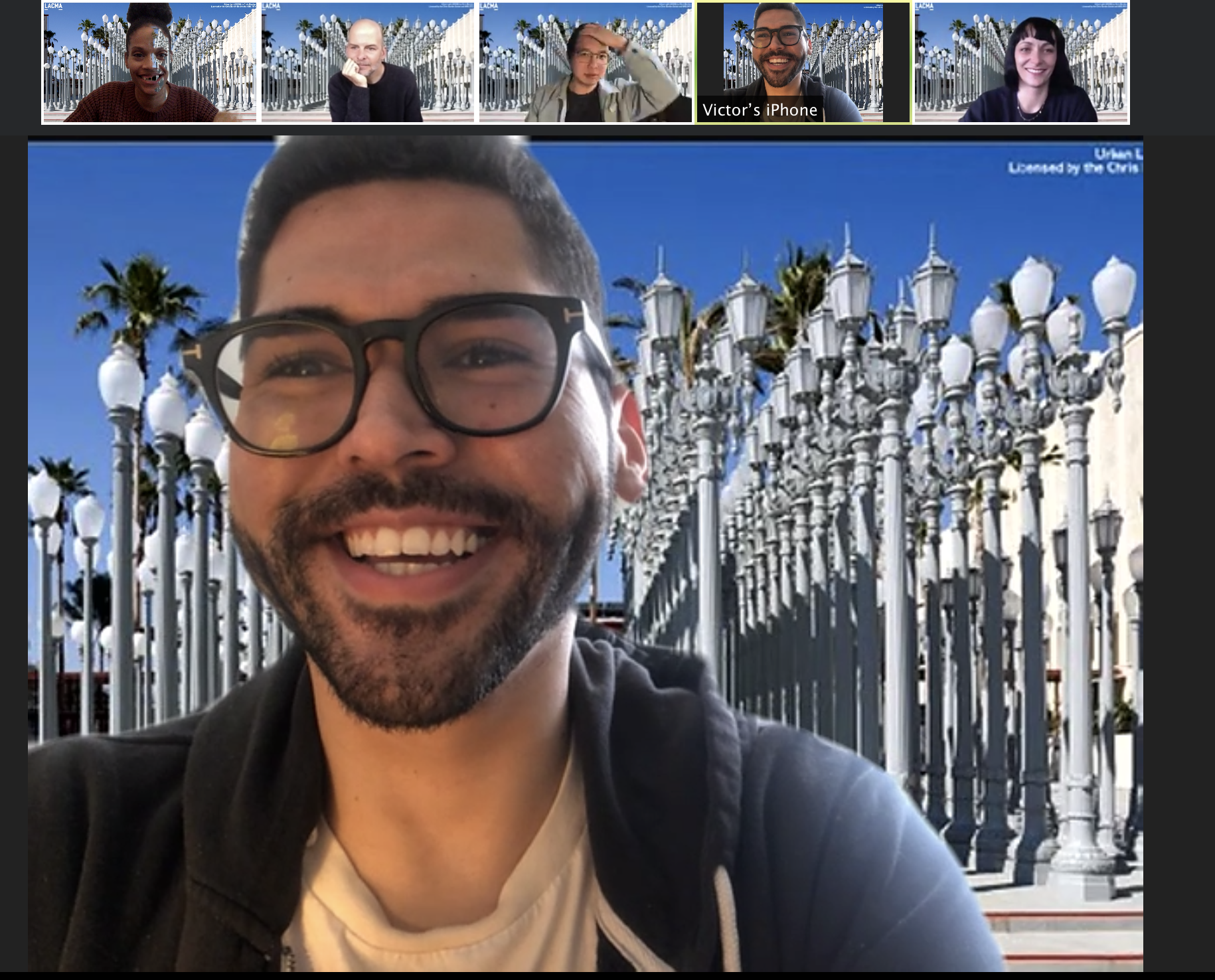 We are especially excited to make available for a limited time an image of Chris Burden's Urban Light. Composed of 202 historic street lamps dating from the 1920s and 1930s, the large-scale sculpture has been unofficially adopted by Los Angeles as a symbol of the city. Indisputably the most popular artwork at the museum, this background is sure to be a conversation starter!
We've also selected a few artworks from LACMA's vast collection of over 35,000 public domain images. Choose from our selection of artworks or browse our Collections Online website to find your favorite free and downloadable artwork.