On Earth Day, next Wednesday, April 22 at 4 pm, LACMA's Art + Technology grant recipient Julia Christensen will host a virtual panel discussion on her artist project and forthcoming book of the same name, Upgrade Available (Dancing Foxes Press, Spring 2020). The multimedia presentation will be centered around how relentless "upgrade culture"—the perceived notion that one needs to constantly upgrade our electronics to remain relevant—fundamentally impacts our experience of time. Panelists include Aria Dean, editor and curator at Rhizome and Jessica Gambling, LACMA archivist.
Christensen's project covers over 10 years of research, from her early investigation of the international e-waste industry to institutional archives, to, most recently, her collaboration with scientists at NASA's Jet Propulsion Laboratory (JPL), made possible by the Art + Technology Lab. Soon to be released in the U.S., her book covers this long and winding exploration in the form of a personal narrative with related interdisciplinary artwork and conversations with experts from different fields.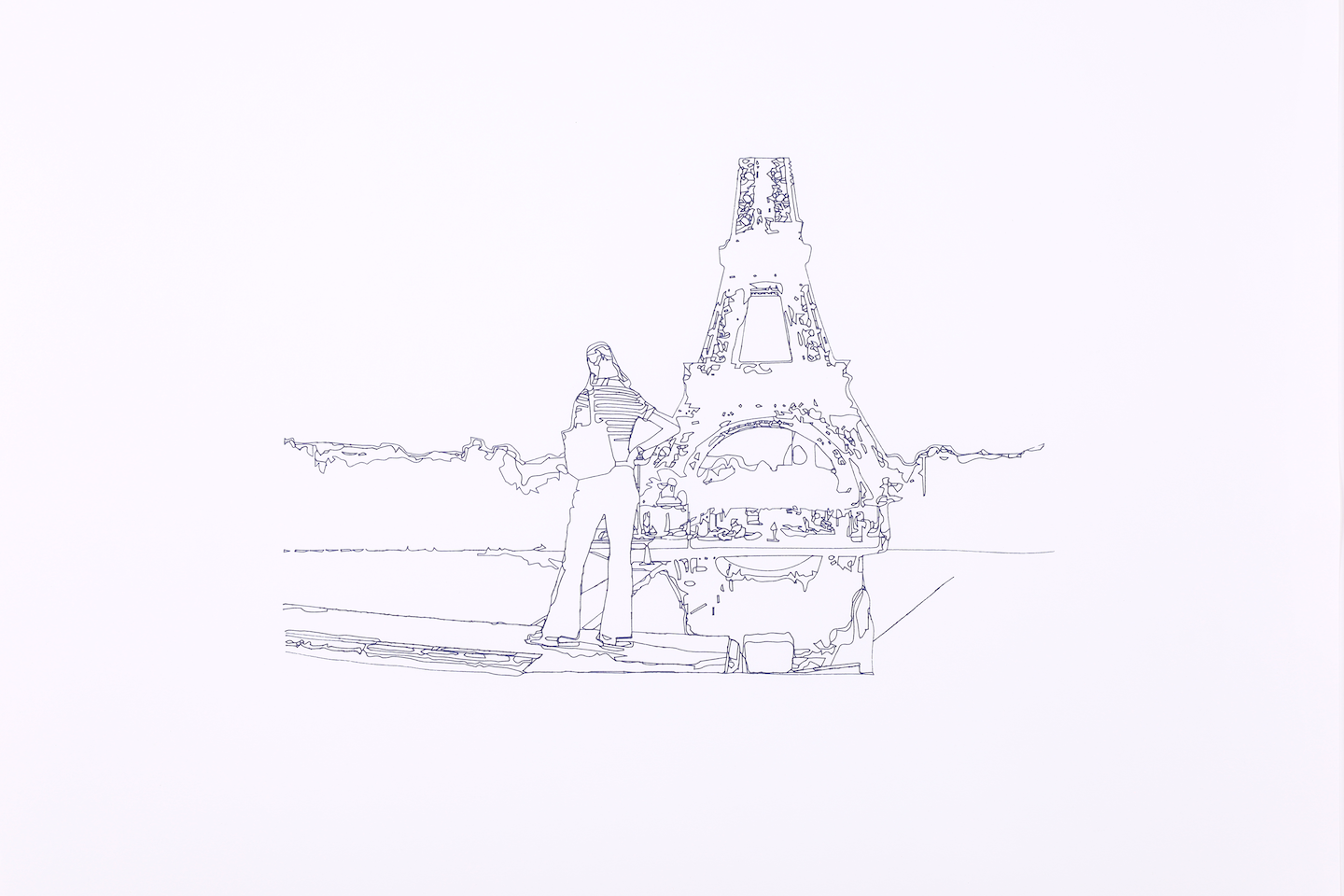 Including this event in LACMA's virtual Earth Day festivities emphasizes the environmental focus of Christensen's work, as well as the planetary science that her collaborators from JPL brought into her practice. Upgrade Available—the book, the project, and this online event—questions how our actions impact the future of our planet. As Jenny Odell (author of How to Do Nothing: Resisting the Attention Economy) says in advance praise for the book, "Christensen's writing and conversations illustrate the complex, fascinating, and often fraught relationship of technology to different time scales, where outdated artifacts both contain our personal memories and litter outer space. Her attitude toward time is as humane as it is useful, allowing us to imagine planning for something other than our own obsolescence."
Upgrade Available: Live and Illustrated will take place next Wednesday, April 22 at 4 pm PDT—RSVP required. In conjunction with this program, the ArtCenter College of Design will host a virtual exhibition on the project. To learn more about this project and others, visit lacma.org/lab.
The Art + Technology Lab is presented by


The Art + Technology Lab is made possible by Accenture and Snap Inc.
Additional support is provided by SpaceX and Google.
The Lab is part of The Hyundai Project: Art + Technology at LACMA, a joint initiative exploring the convergence of art and technology.
Seed funding for the development of the Art + Technology Lab was provided by the Los Angeles County Quality and Productivity Commission through the Productivity Investment Fund and LACMA Trustee David Bohnett.